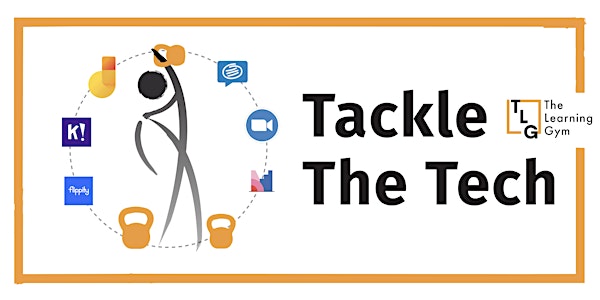 Tackle The Tech
Come to experience, and experiment with some of the common and not-so common training tech tools out there.
Refund Policy
Contact the organiser to request a refund.
About this event
"Where can I learn more about how to better use Google Jamboard?"
"Is there a tool which serves as virtual whiteboard but allows for images and videos to be posted?"
"How do I determine which tech tool I should use when designing my training programs?
"Do I need to have a paid account to effectively use all these cool training tech tools?"
These are some of the questions we, at The Learning Gym, have been getting from our participants and clients, over the past year and a half. And that's what inspired us to create this session.
This 90-minute session has been divided into two sections-
1. Important criteria to guide your training tech tool selection- we take a look at some of the critical elements you need to help you determine which tool would best suit your context.
2. Showing you non-typical and cool (at least we think so!) uses for typical tech tools like -
• Mentimeter
• Padlet
• Jamboard
• Kahoot
• Conceptboard
• Flippity
You also get to experiment with some of these tools, and share your experiences and questions.
The session objectives are:
• to discover the key criteria to select the "right" training tool
• to experiment with and/or share experiences on these different tools
• to push the boundaries on how you can use these tech tools in your training
So, come and tackle the tech with us!
Who should be attending this session:
Instructional designers, facilitators, trainers, coaches, teachers and subject matter experts who facilitate training.
Meet your facilitator: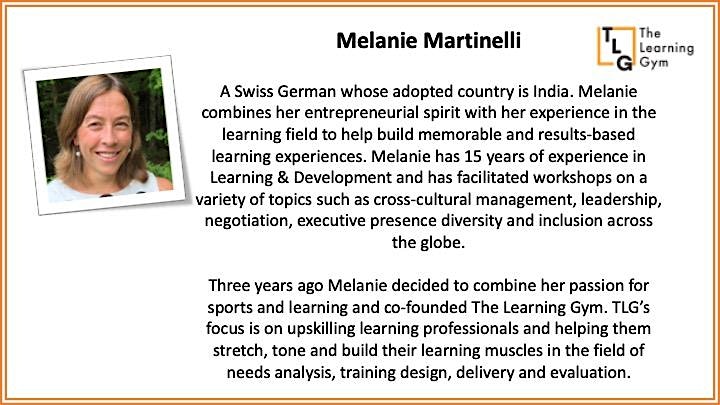 We're running both public/open and in-house sessions so do reach out to us on info@thelearninggym.co
We'll see you online :)