Sales Have Ended
Ticket sales have ended
Ticket sales have ended.
Sales Have Ended
Ticket sales have ended
Ticket sales have ended.
CREATIVE COLLISION convenes business, civil society, public sector and social innovation leaders to accelerate Shared Value action. Join us!
About this event
2020 has tested us with unprecedented disruption. We can't go back to normal, so NOW is the time for the Great Reset – to rethink how we adapt and evolve for the better.
We believe business can only thrive in the future by Creating Shared Value, and tri-sector partnerships are key to a more sustainable, inclusive and resilient way forward. So how do we truly evolve through the crisis and build back better in HK?
Seeing the urgent opportunity to reconvene our tri-sector community for the Great Reset, SVPHK invites you to CREATIVE COLLISION 2020 on 12 November, our second interactive 'non-conference' for business, civil society, public sector and social innovation leaders.
Building on last year's success, we will tackle 10 key Challenges of adopting Shared Value with new experiential formats and a third track. Within social distancing guidelines, the event will be in person at Lai Chi Kok, hosted by our mission-aligned Strategic Partners Explorium and Dream Impact. Join us in a day of co-creation and check the website for more updates!
💥 Registration opens on Wed. 30 Sept.
💥 Early Bird tickets on sale until Fri. 16 Oct.
Highlights
10 interactive sessions, 3 parallel tracks, incl. simulation game, Impact Auction, workshops
Each session tackles one of 10 Challenges of activating Shared Value:
💥 LEADERSHIP 💥 TRANSFORMATION
💥 FRAGMENTATION 💥 ADOPTION
💥 DISRUPTION 💥 COMMUNICATION
💥 SCALING 💥 IDEATION
💥 INNOVATION 💥 FINANCING
Agenda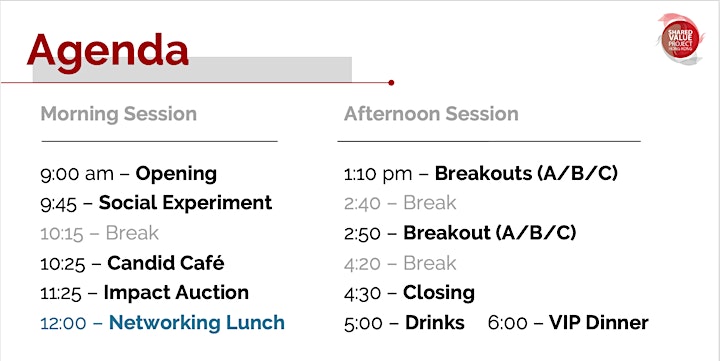 Tracks
Choose a Track: Participants can choose from one of 3 afternoon tracks. Please see the agenda in the coming weeks for updates on speakers and session details.
Track A - Dream Impact (Quota: 40)
💥 Corporate [Social] Innovation
The Challenge of Innovation: Panel discussion
💥 Build Back Better
The Challenge of Transformation: Interactive team ideation and pitch
Track B - Explorium (Quota: 40)
💥 CSV Showcase
The Challenge of Adoption: Panel discussion
💥 Stakeholder Simulation
The Challenge of Communication: Role play game
Track C - Explorium (Quota: 40)
💥 Exec Labs
The Challenge of Ideation: Interactive team ideation and pitch
💥 Shark Tank 2.0
The Challenge of Financing: Pitch demo in game show style
💥 Limited seats for each track, first come first served. Registration closes on Tuesday, 10 Nov. at 11:59pm.
💥 Lunch and refreshments included in the price.
NOTE: For ticket categories, we will verify your "Non-profit" status in November and reserve the right to request that any For-profit representatives (companies, for-profit social enterprises) who should have registered for a Business ticket then pay the difference before 12 Nov., for the balance of Business price (HKD 600), in order to gain entry. Thank you for your cooperation.
COVID-19 DISCLAIMER:
Please note that we will be taking stringent social distancing measures into consideration for onsite layout and arrangements. We will also request that you fill out a health declaration form, which will be sent out to ticket-holders via email 36 hours prior to the event.
PHOTOS/VIDEO DISCLAIMER:
By taking part in this event you grant the event organisers full rights to use the images or clips resulting from the photography/video filming, and any reproductions or adaptations of the images for marketing, publicity or other purposes to help achieve the organisers' aims. This might include (but is not limited to), the right to use them in their printed and online publicity, social media, press releases and introductory material. If you do not wish to be photographed or filmed please inform an event organiser.
REFUND POLICY:
Tickets are refundable on demand up until 48 hours before the event. In the event CREATIVE COLLISION 2020 is postponed due to a significant change in the COVID-19 situation, we will alert you as soon as possible and you will be able to request a refund.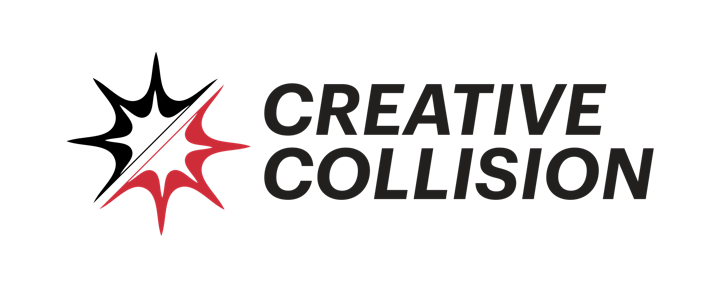 Organiser of SVPHK CREATIVE COLLISION 2020
Aligning Profit and Purpose
Shared Value Initiative Hong Kong is a non-profit membership organisation funded by leading corporations to act as a catalyst for Shared Value in the Greater Bay Area.
Creating Shared Value – as defined by Prof. Michael Porter & Mark Kramer in their influential Harvard Business Review article – is a business strategy that creates competitive advantage by aligning profit and purpose.
As part of the global Shared Value network, we help our members future-proof their business by fostering trust with society while unlocking the next pocket of growth. By leveraging our tri-sector network, organisations can create profitable business models to address unmet community needs.