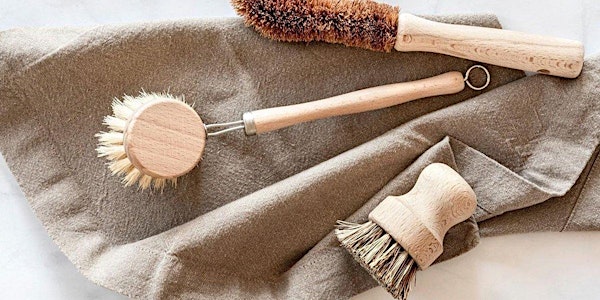 Sustainable Home Cleaning Class with FREE Sutter Eco-Product Bundle
Love your home and the Earth at the same time with efficient eco-cleaning methods and products!
When and where
Location
FoodCraft Room A, 16/F, Yiuga Factory Building, 62 Victoria Road Kennedy Town Hong Kong Hong Kong
About this event
*Class Cancellation Policy applies, please refer to the bottom of page
This class is a focus class on how to clean your home safely, effectively and sustainably. It will be a class with actual cleaning practices and we recommend people who are in charge of everyday cleaning of the household to attend this class.
We will go through how to use the correct products and the timing and frequency of cleaning of different areas of your home.
WHAT WILL YOU LEARN?
- The difference between removing dirt and disinfecting
"Looking clean" does not mean that the germs are removed. Harmful microbes enter the home mainly through people or pets, contaminated food or water. We will cover the hygiene practices that can be used in the home to prevent the ongoing spread of harmful microbes by breaking this chain of infection.
- How to use different cleaning products effectively for different places
Did you know for removing oil from kitchen, it is effective to use alkaline base cleaners and to remove scales in the bathroom it's effective to use acid based cleaners? It will be effective to use the right product for the right place in your home.
- How to clean sustainably
Want to clean in a more sustainable way but not sure how?
The important thing to know is that you can first select the right products and more importantly, use them sustainably so as to save water, CO2 and money!
In this class we will cover how to clean these places
- Bathroom
- Kitchen
- Toilet
- Living room
- Bedroom
WHAT WILL YOU TAKE HOME?
- A guide on how to clean effectively
- A bundle of Sutter Cleaning Products
- x1 Zero Natural Force RUBY Scented Descaling Natural Detergent (500ml)
- x1 Zero Natural Force AMBER Natural Degreaser (500ml)
- x1 Zero Natural Force DIAMOND Multi-purpose Natural Detergent (500ml)
- x1 Zero Natural Force LACTIC Detergent -multipurpose natural Acid Disinfectant (500ml)
- x1 Sutter Professional Xtra-Clor (500ml)
WHAT TO BRING?
- 1x Pen
- 1x Apron
- 1x Pair of gloves
DETAILS
Length of Class: 1 hour
Venue: Room A, 16/F, Yiuga Factory Building, 62 Victoria Road, Kennedy Town (*Please be reminded to enter from Sai Ning Street)
Bring Your Helper
Want your domestic worker to learn the recipe? With an extra $100, your domestic helper on a work visa can observe in class. Contact FoodCraft Customer Service on WhatsApp at +852 5539 0014 for arrangement.
CLASS CANCELLATION POLICY
We will confirm your seat(s) once all fees are received. Deadline for any cancellation or changes(eg. rescheduling) is 7 days prior to the scheduled date of the event. All fees will become non-refundable after the deadline. Cancellation requests should be made in writing at least 7 days prior to the class for any refund to be processed.
*The policy applies to sign-ups within the 7-day period before the scheduled event