Sustainability Documentary Screening: Blackfish

Tuesday, 11 March 2014 from 19:30 to 22:00 (PDT)
Event Details
This is the second event in our documentary screening series that aim to promote a sustainable living in Hong Kong.
This time, we are screening the film Blackfish to support the tremendous work that the Hong Kong NGO Ark Eden has accomplished to raise awareness on the plight of the Chinese White Dolphins whose habitat is threatened by large infrastructure projects in the Pearl River Delta.
About the event:
This is a public screening of the film Blackfish in support for Ark Eden's upcoming campaign.
The screening will be followed by a public debate to brainstorm solutions to the issue.
The event is free but donations are much welcome to support and sustain the series' goals.
About Blackfish:
 Notorious killer whale Tilikum is responsible for the deaths of three individuals, including a top killer whale trainer. Blackfish shows the sometimes devastating consequences of keeping such intelligent and sentient creatures in captivity.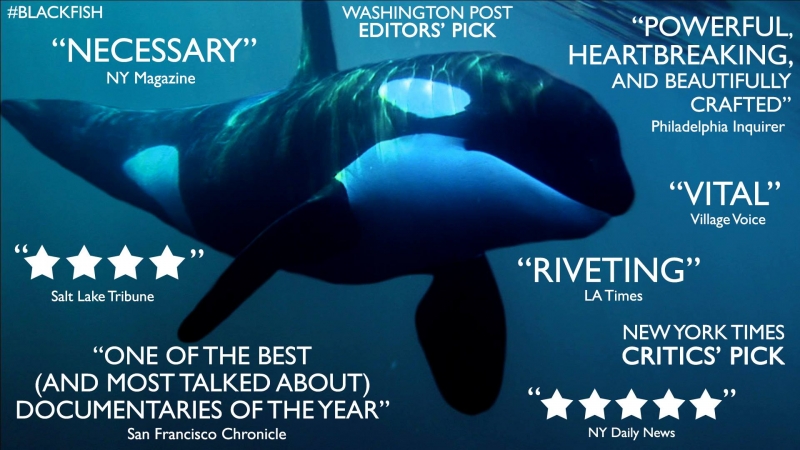 About Ark Eden's previous campaign:
Ark Eden Foundation is organising a postcard campaign, inviting all HK children to simply take an A5 size piece of paper, using one side to draw what they envision a happy pink dolphin would look like, and on the other side, stating what action they wish the government would take.

Students can then join us on our big finale date and be a part of handing over all of the postcards we have collected directly to the decision-makers, just in time for the policy address in January 2014.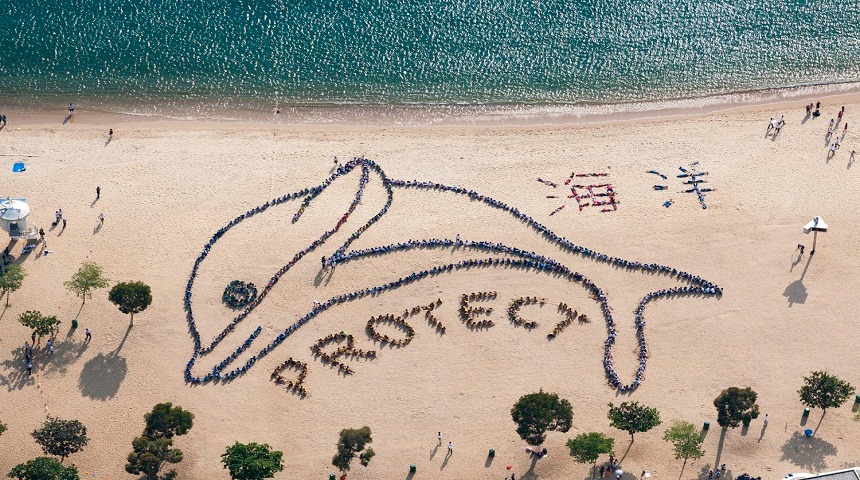 About Ark Eden:
Ark Eden Foundation is a registered Hong Kong charity and environmental education centre based on Lantau Island, working mainly with schools and corporate groups and dedicated to the experimentation, application and propagation of permaculture principles and techniques
 
The aim of Ark Eden is to create a network of permaculture eco-facilities world-wide to provide environmental education, training and action-projects for everyone.
 
Since Ark Eden was founded by Jenny Quinton in 2006, we have had an average of 5000 people a year visit Ark Eden.
Our main mission is to educate people of all ages on the very real need to live in a more sustainable way to safeguard the environment. Jenny Quinton is a former ESF teacher whose passion and concern for the environment led her starting Ark Eden to provide a space where students could quite literally get their hands dirty and experience the environment around them, while learning what needs to be done to protect it.
 
We do this through a series of integrated workshops, field trips and camps designed to lead every participant towards a better understanding of the environment and what everyone's role is in conservation, preservation and sustainability.
Some examples of the workshops we hold are tree planting and maintenance, composting, permaculture farming, eco-art, beach clean ups, understanding river systems and habitats, the list goes on!
 
With more and more people in Hong Kong growing up surrounded by the city, fewer become connected to, or have a relationship with nature. It becomes very difficult to protect what you don't understand, or what you do not love. Ark Eden provides the opportunity for not just children, but adults develop that relationship and to take the tools that we teach on sustainability to be applied back in their home or workplace.
 
Please take a look at the Ark Eden website where so much more information can be found. www.arkedenonlantau.com
When & Where

The Good Lab
500 Tung Chau Street
Sham Shui Po District, Kowloon
Hong Kong SAR China

Tuesday, 11 March 2014 from 19:30 to 22:00 (PDT)
Add to my calendar
Organiser
We are a collective of sustainability and environmental protection enthusiasts and activists in Hong Kong.
Our aim is to raise awareness on sustainability issues and educate individuals into a more sustainable living and into taking actions toward solving these issues.
Everyone is welcome to join our group.