Description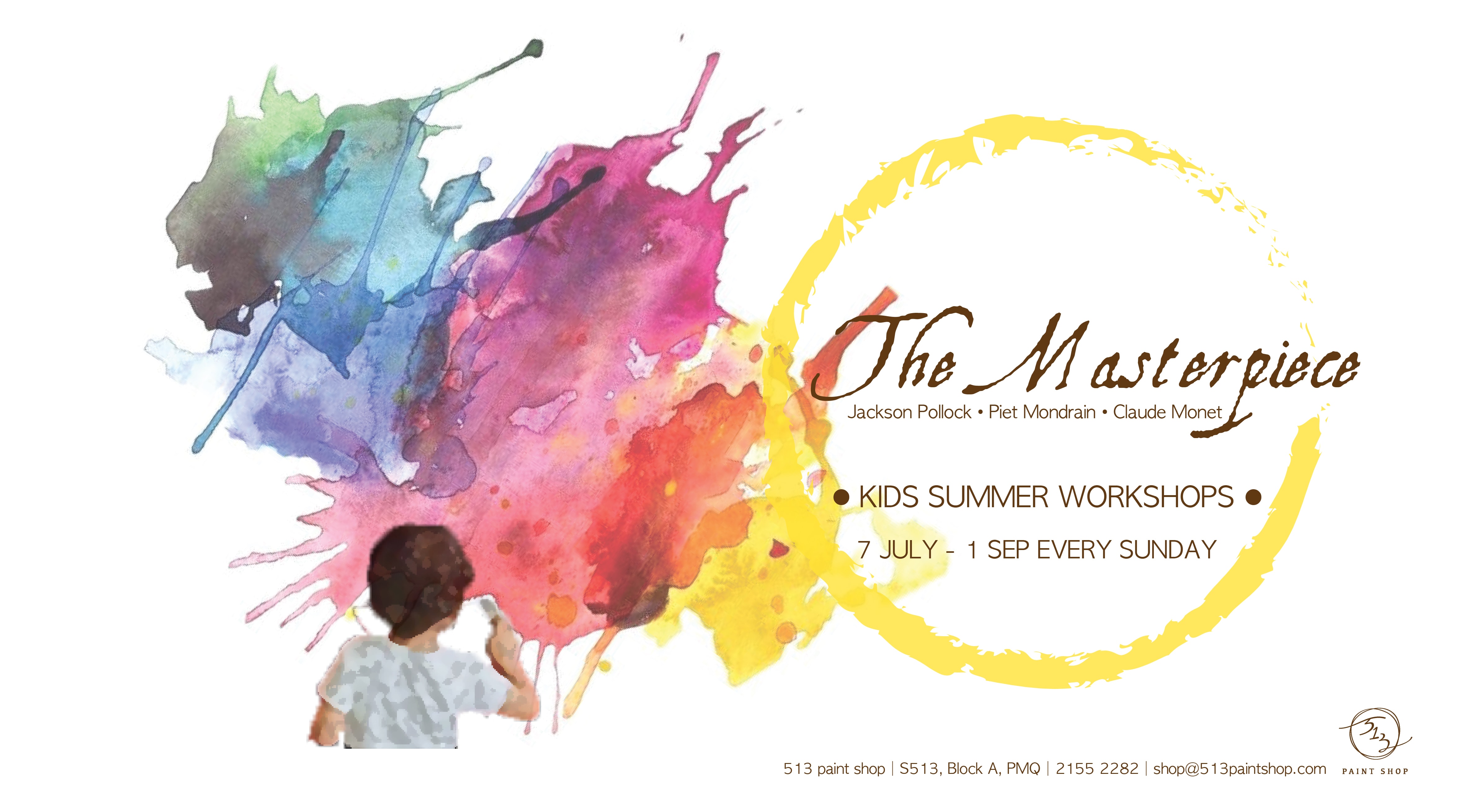 We have designed a series of fun painting workshops for kids age 4-9 this summer. Let your kids explore the world of art by painting in the style of famous artists and learn different painting techniques with us.
In the Jackson Pollock-inspired workshop, your kids can splash colours on the canvas to create an artist painting. The Piet Mondrian-inspired workshop allows your kids to play with paper craft and colour in shapes. The Claude Monet-inspired workshop let your kids learn colour dabbing technique.
It definitely inspires your kids' own twist on masterpieces spurred by the greats and develops their art skill. Let your kids make their own masterpieces and discover their talent with our art workshop!
今個夏日,我們為四至九歲的小朋友特設一系列繪畫工作坊。靈感源自著名畫家Jackson Pollock, Pret Mondrian, Claude Monet,以他們的風格筆觸繪畫,學習不同繪畫技功。在Pollock工作坊中,小朋友會在畫布上濺潑顏料,創作出藝術感十足的畫作。在Mondrian工作坊讓小朋友做手作和填色。Monet工作坊讓小朋友學習點印法上色。啟迪孩子繪畫天賦,激發創意,培養美感。使你的孩子成為小小畫家,創作傑作吧!
The workshops happen every Sunday (12:00-13:30 and 15:30-17:00). Schedule as follow:
工作坊逢星期日進行 (12:00-13:30 或 15:30-17:00)。詳情如下:
7 July | 28 July | 18 August
The Masterpiece-Jackson Pollock
14 July | 4 August| 25 August
The Masterpiece-Piet Mondrian
21 July | 11 August | 1 September
The Masterpiece-Claude Monet
---
The Masterpiece-Jackson Pollock
American painter Jackson Pollock was the influential figure of the abstract expressionist movement. His famous "drip and splash" style helped change the world of art by shaking off the conventions of the past.
Your kids will splash different colours on the canvas in this workshop. Art is more than using brushes painting on the canvas! It will greatly improve their colour sense. Your kids will also learn about choosing the best combination of colours to create harmony.
美國畫家Jackson Pollock 對抽象表現主義影響甚遠。他獨創的「滴流與濺潑」的繪畫方法更是顛覆藝術傳統,破舊立新。藝術不只局限於以畫筆繪畫!小朋友會在畫布上濺潑顏料,培養運用色彩的觸覺,學習搭配出和諧的顏色。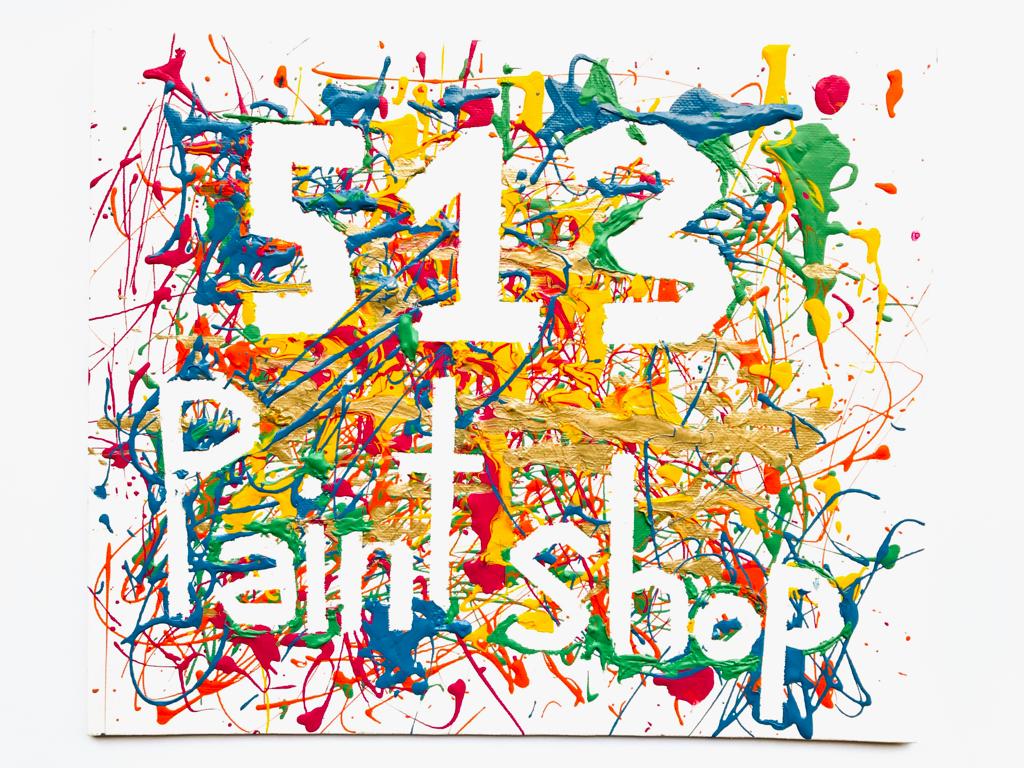 Kids can create clean shapes out of random splash.
小朋友可以在色彩中創造出圖案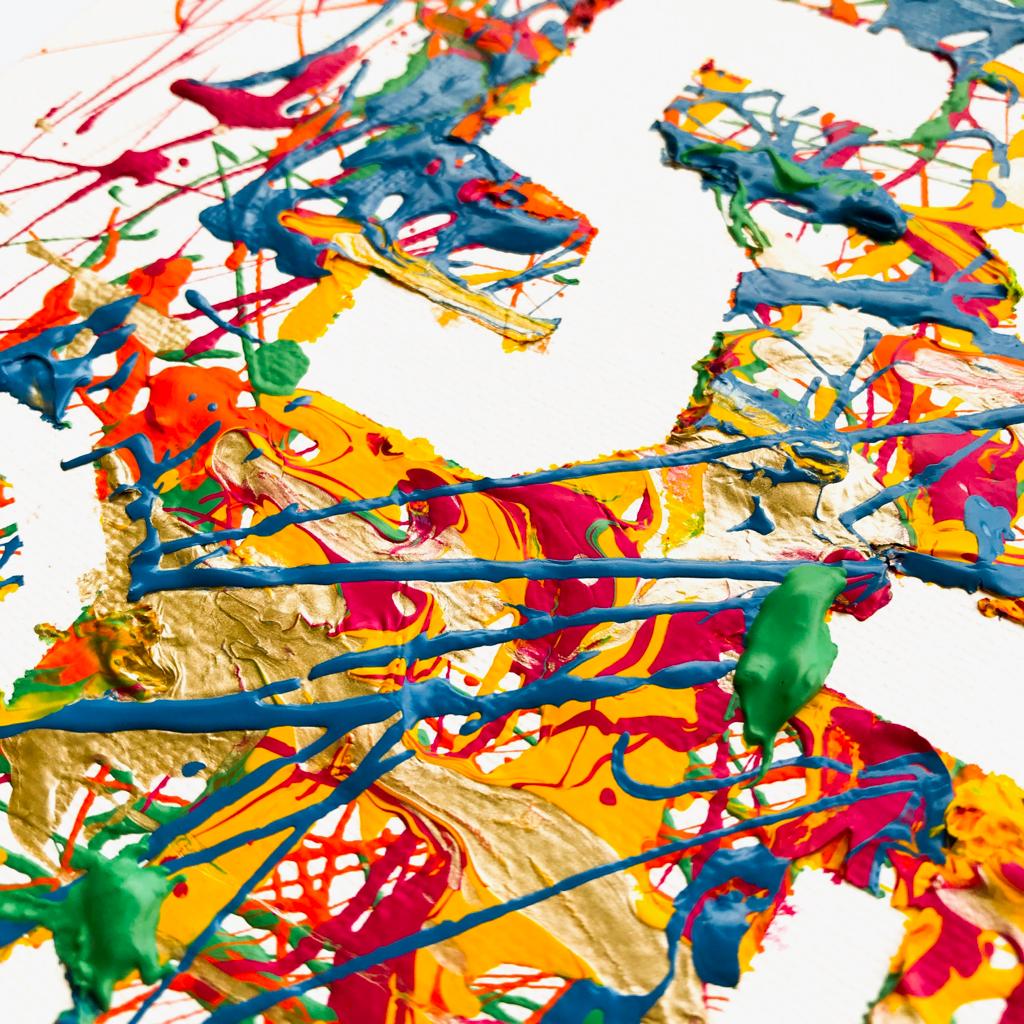 Your kids can learn about choosing the right colours.
小朋友會學到運用顏色的技巧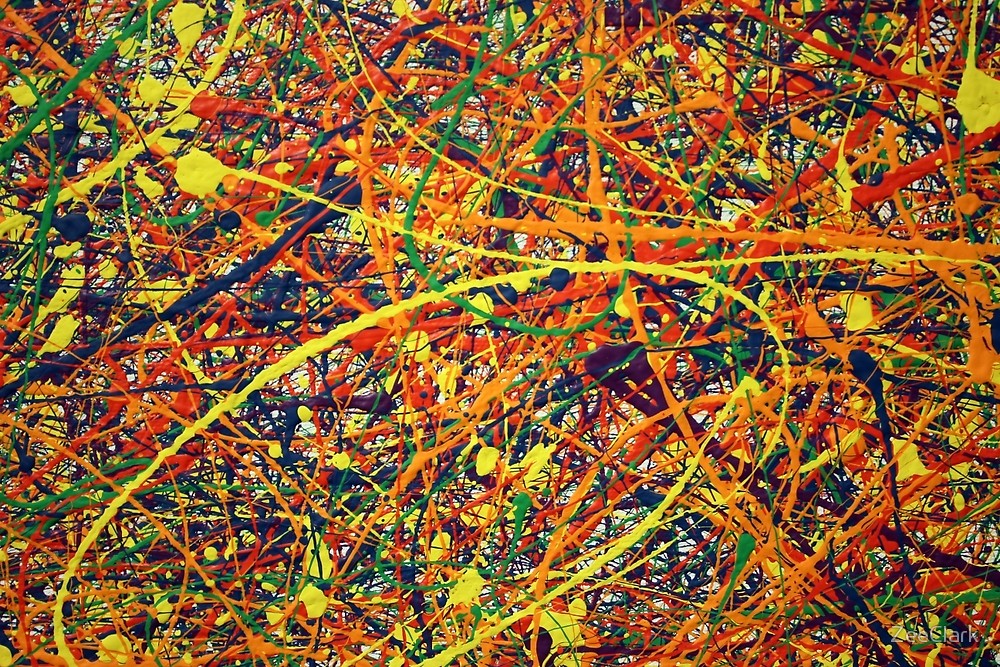 "Conformity" by Jackson Pollock
Want to know more about the artist? Check out these books:
Action Jackson - Jan Greenberg (2007)
Jackson Pollock (Getting to Know the World's Greatest Artists) - Mike Venezia (1994)
*Recommended age range of participants is 4-9 y/o.
*Max class size is 8 children.
*No Refund or Cancellation once paid unless Typhoon No.8 or 10 or Black Rain Storm signals are hoisted on the day of workshop, in which case customer can choose for a full refund or select alternative available workshop dates/times.
*513 Paint Shop reserves the right to cancel or postpone workshop times/days in order to have optimum group size and tutor to children ratio.
Organiser of Summer Workshops for Kids:The Masterpiece-Jackson Pollock
513 Paint Shop is a designer paint shop. Our concept is simple, "Let's get creative!" We hope to be an inspiring source for individuals & designers alike.
We develop all our own colours, a superb quality paint wihch is Toxin Free, VOC Free, it is safe for home, children, pet & the environment.
Come talk to us about any special need you have for your projects and we can furnish you the right green safe product.