A week for your children to express their creativity through making! 暑期創客週——激發小朋友的創意小宇宙!
About this event
Summer is coming, if you want your children to spend a meaningful and fulfilling summer, sign up for "Impact Maker Week"! Let children express their creativity and learn to collaborate with others, through making.
Who do they want to be during this week? That's up to them to decide! Their favorite animal, cartoon character, imaginary creature… they'll be able to create their own costume, by repurposing paper, cardboard and fabric.
After a little parade, time to play ! They will be encouraged to think and create as a group. Whether it's a see-saw, a ball pool, or a board game, their imagination will be the limit. Using simple maker skills, and materials such as cardboard and pallet wood, they will be able to make the best games they can think of.
Summer Impact Week Schedule:
Day 1 — Design costume with maker instructor
Day 2 — Prepare materials for costume making and start making it
Day 3 — Keep going on! Complete costume making and parade
Day 4 — Design favorite game, then start making it
Day 5 — Complete game making and play with everyone
Skills: no prior skills required, just bring your creativity!
Age: 7 to 10 years old
Language: English and Cantonese
Time: 9.30am to 12.30pm
Any questions? Feel free to email us at contact@makerbay.org
屬於小朋友的暑假又來了,想子女過一個有意義又充實的暑假?報名參加MakerBay為您精心準備的暑期創客週,可以讓你的小朋友發揮創意, 學習分享,並透過動手做展示他們的想像力發掘他們的興趣!
小朋友總是有他們的幻想世界,他們會扮鬼扮馬,又會自己整玩具玩。在這個創客週中,我們會一起使用身邊的物品以及環保物資,與小朋友一起發揮創意,共同創作他們的專屬角色。小朋友可以扮演任何人或任何想像到的角色,從中了解他們內心希望成為的角色,想扮演一隻動物或卡通人物都不必購買服裝,自己製作並自信地打扮更加有個人風格、更滿意!
除了製作服裝,小朋友還可以在這個活動中創作出「啱心水」的遊樂場,我們會鼓勵他們思考和分享每個想法。 無論是搖搖板還是充滿水槍和水球的遊樂場,只要結合小朋友的小宇宙同簡單的創客技巧,就可以變化出更多新穎的玩意,並可以與朋友們一起享受開心時光。
暑期創客週 日程
Day 1 — 創客導師與小朋友一起設計服裝。
Day2 — 準備製作服裝的材料,然後開始製作。
Day3 — 繼續努力!完成服裝製作並進行時裝秀。
Day4 — 學習技巧及設計「心水」遊戲,然後開始製作。
Day5 — 完成遊戲製作。與大家分享你的作品。
所需技巧 :只需創作力量和幻想
年齡: 7至10歲
語言 : 英文及廣東話
時間 : 9時30分至12時30分
想知更多?歡迎電郵contact@makerbay.org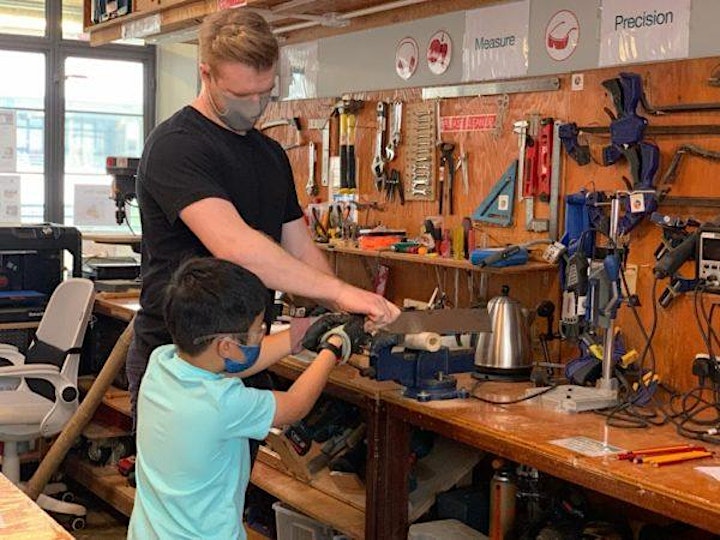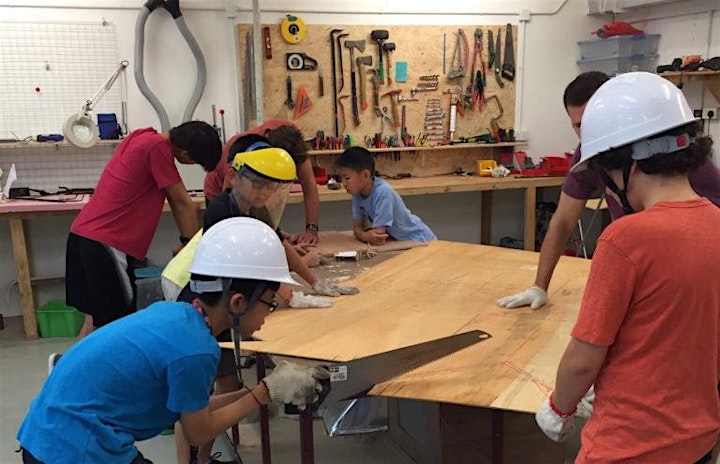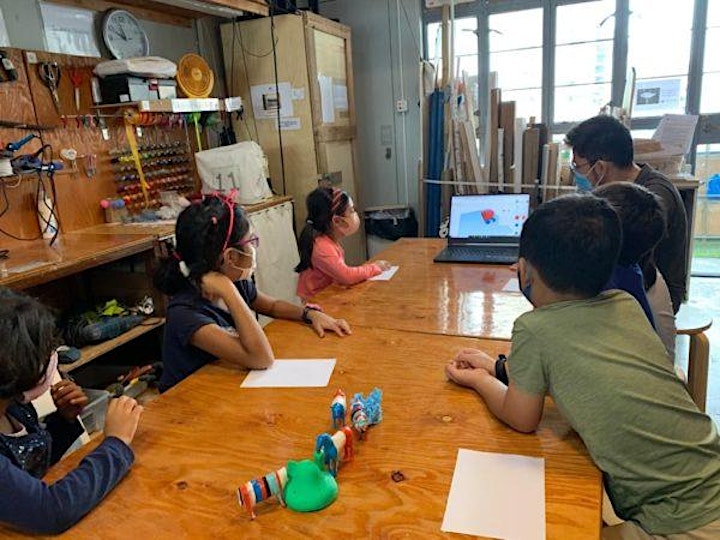 Organizer of Summer 2021 – 7-10yo – Impact Maker Week
Hong Kong MakerSpace for Social and Environmental Impact
We are a cross-sectoral makerspace for innovation. We created MakerBay for makers that range from robotic companies to environmental NGOs, from mechanical engineering to traditional craftspeople, both at the same time, and everything in between. Simultaneously, we have strong focuses on individuals and organisations that are either environmental, social, and/or open-source.