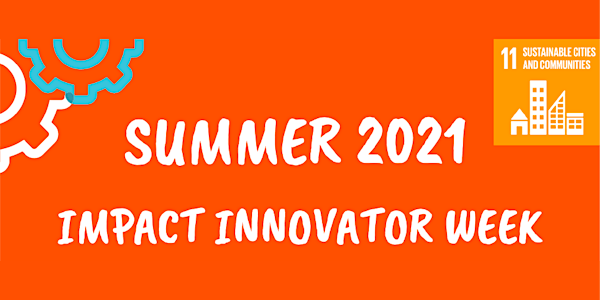 Summer 2021 10-16yo Impact Innovator Week
Think, design, and prototype solutions for more sustainable communities! 學習並應用設計思維,來一起動手建造永續都市及社區!
When and where
Location
MakerBay Tsuen Wan (HQ) 23a Mei Wan Street Tsuen Wan, NT Hong Kong
About this event
You're never too young to make an impact and become an innovator to create your own future. Join us for 5 days of fun and meaningful activities!
Do you think our city needs more green space? Are you concerned about the poverty around you? During these 5 days, the young innovators will have the opportunity to imagine a more sustainable city, school, or neighborhood. They will journey through a design thinking process to come up with the most innovative ideas and then make a prototype of them. They will experiment with wood, metal, textile, paper, and electronics to make a functional prototype.
Day 1: Discussing to gain some understanding on some of the social and environmental issues of Hong Kong, and identifying the one issue you most want to solve.
Day 2: Embarking on a field trip to acquire on-the-ground knowledge and then coming up with a design concept for addressing this issue.
Day 3: Learning about health-and-safety guidelines to practice different kinds of hands-on skills, then creating a design sketch and choosing suitable materials.
Day 4: Materializing your design to create a prototype. Improving on the prototype and performing further testing.
Day 5: Finalizing the prototype
Age: 10 to 16 years old
Skills: no prior skills required, just bring your creativity!
Language: English and Cantonese
Time: 10am to 5pm (with 1h lunch break, lunch not included but space will be made available during this time)
Any questions? Feel free to email us at contact@makerbay.org
青少年是城市未來的主人翁,成為一位新世代發明家可以及早為未來準備。要裝備自己,不妨動手設計和製作邊學邊玩!
我們的城市需要更多的綠色空間?想幫助身邊的弱勢人士?在這五日裏面,年輕的創客們會運用想像力去構思一個永續都市及社區,並利用不同的手作技能,木工、金工、縫紉以及電子設計等,把想法建成實體的設計原型。
Day 1:自由討論並初步了解一些香港的社會及環境問題,並找出一個你最想解決的問題
Day 2:到實地進行考察及教學,加深對所選問題的理解,並為此構思一個能解決問題的設計概念
Day 3:學習不同的手作技能,以及相關的安全指引。描繪設計草圖,並選擇適用的材料建造設計原型
Day 4:動手製作實體的設計原型,進一步測試及改良設計原型
Day 5:完成設計原型
年齡:10至16歲
所需技巧:只需創作力量和幻想!
語言:廣東話及英語
時間:10am to 5pm (包括1小時午飯時間,我們不提供午餐但會提供午膳空間)
想知更多?歡迎電郵contact@makerbay.org