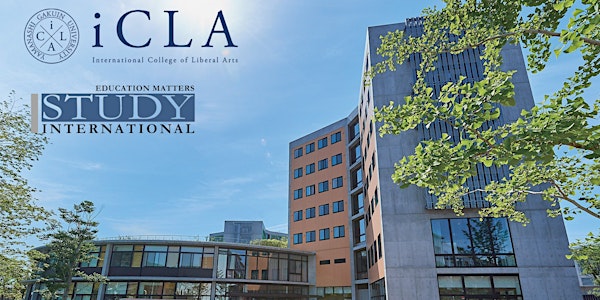 Study Liberal Arts in English with iCLA Japan!
Know more about their unique curriculum, programs, and fees!
About this event
International College of Liberal Arts (iCLA) provides a rigorous program that enables students to discover and maximize their potential. Their interdisciplinary curriculum draws from the humanities, philosophy, religious studies, social sciences, quantitative reasoning & natural sciences, Japan studies, as well as health & physical education so that their students can tailor-make their own program.
They offer students the unique opportunity to immerse themselves in the very essence of Japanese culture, whilst acquiring a contemporary and globally relevant education at our state of the art facilities,
Join us, and make your way to Japan this 2022. Join the Free session on 24 August (Wednesday), 6PM. Just download the ZOOM app on your smartphone, tablet or computer and join our session from the comforts of your home. Discover many opportunities that await you studying in Japan. Don't put your future on hold, start today!