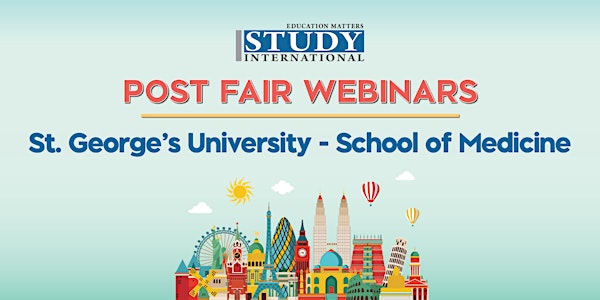 Study at the Top Caribbean Medical School with St. George's University!
Get your dream Medicine degree in the Caribbean island of Grenada and practice in the USA, the UK, Canada, or Australia!
About this event
St. George's University welcomes students from any education system around the world. The flexibility in placement at St. George's University allows students to enter into year 1, year 2 or year 3 of the preclinical program based on academic qualifications and backgrounds as well as allowing them to start their studies in Grenada or The UK.
Upon completion of the preclinical program, students are enrolled in a 4-year MD program where they can choose to study the first year of the program in UK or Grenada. During year 3 and year 4 of the program, students will have a chance to do clinical rotaions in USA or UK at any of 70+ partner hospitals and health centers.
Learn more about this opportunity and join is in this webinar with SGU's Recruitment Manager for South East Asia, Nalinee Jiemvithayanukul.
Register now!