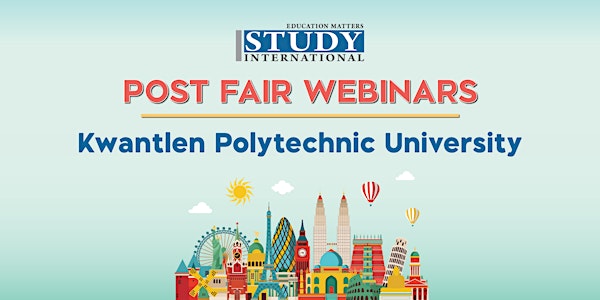 Study at KPU! Immigration and Work Opportunities Available Upon Graduation!
Take advantage of the immigration opportunities for international students who finished with KPU!
About this event
Kwantlen Polytechnic University (KPU) is Canada's ONLY polytechnic university with five campuses in Metro Vancouver. Traditional universities may focus too much on theory and textbooks, but KPU provides a different alternative. As a polytechnic university, they place as much importance on the practical as with the academic.
With new ways to gain valuable Canadian work experience during and after studies, studying in Canada is always advantageous. There are also immigration options for international students who have graduated from post-secondary programs in country. You can definitely get that Polytechnic Advantage at KPU!
Learn more about how you can study at the Kwantlen Polytechnic University, join the Free Webinar on the 13th of October 2022 at 6:00 PM. Just download the ZOOM app on your smartphone, tablet or computer and join our webinar from the comforts of your home.