Description
Science, Technology, Engineering and Math are what are making up STEM and you will be using all four disciplines to complete an exciting challenge!
Your challenge: To work in a team to design and make a prototype device that can be operated remotely to simulate a heart and kidney transplant. Objects representing the human heart (tennis ball) and a kidney (ping-pong ball) must be picked up and accurately placed in their appropriate holes in a cutout of a human torso.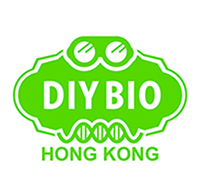 We are a group of DIY Biologists who wants to promote Biology in Hong Kong. Our aims are to build a community laboratory where anyone can come and learn about Biology and work on their experiments. We also want to breach the gap between the world of formal research and the community through workshops and public talks. Bug hunt Hong Kong is our citizen science project this year.
Our website: https://www.DIYBIOHK.org
Meetup group: http://www.meetup.com/DIYBIOHK/ (Join our regular meeting on every Thursday evening!)
Bug Hunt Hong Kong facebook page: https://www.facebook.com/BugHuntHK/