About this Event
STEAM for Peace 科普和平
日期 Date : 22/2/2020
時間 Time :11:00am – 5:00pm
支持機構 Supported by :Crossover STEM
地點:香港科學園 第三期 大廣場
Location: Grand Plaza, Phase 3, Hong Kong Science Park
Programme
We're a space where kids explore science, technology, engineering, and math through fun and highly educational hands-on activities.
We offer 30 mins STEM-centric workshops. Kids ages 6 to 14 uncover the dynamic power and potential of STEM subjects through projects featuring robotics, experimental design, engineering, computer coding, Minecraft and more.
Our hands-on programs engage students at every level, sparks creativity, develops critical thinking skills, ignites career possibilities — and is just plain fun!
Schedule: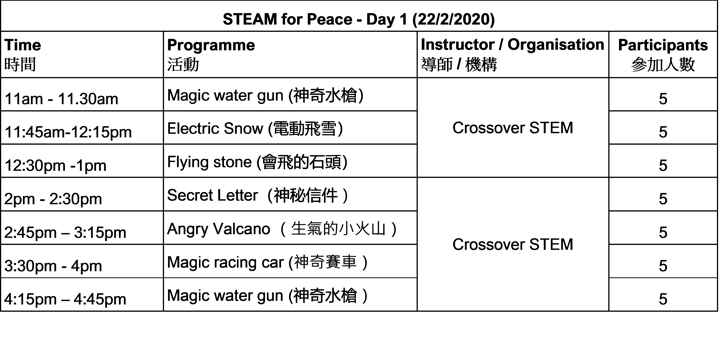 Magic water gun (神奇水槍)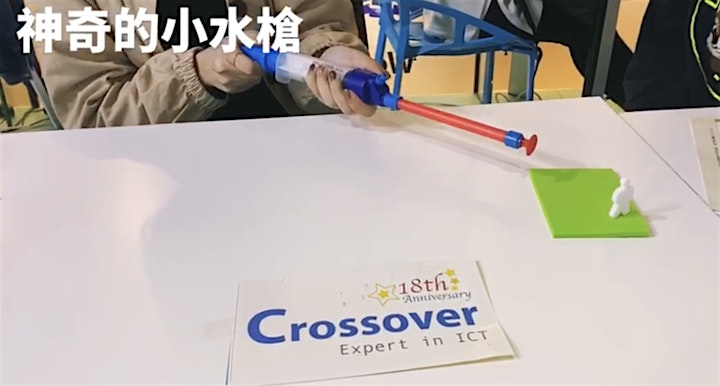 Electric Snow (電動飛雪)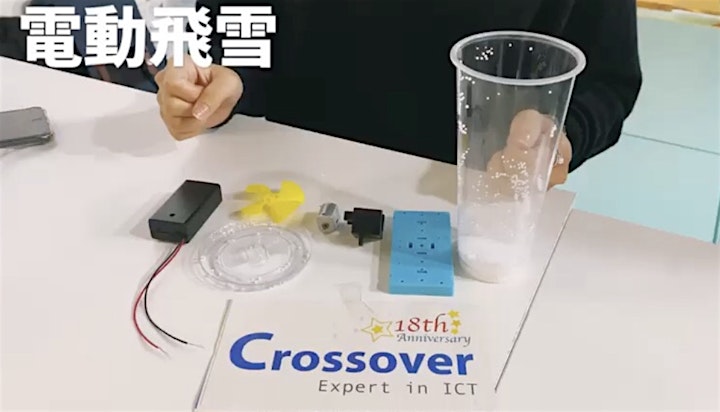 Angry Volcano (生氣的小火山)

Flying stone (會飛的石頭)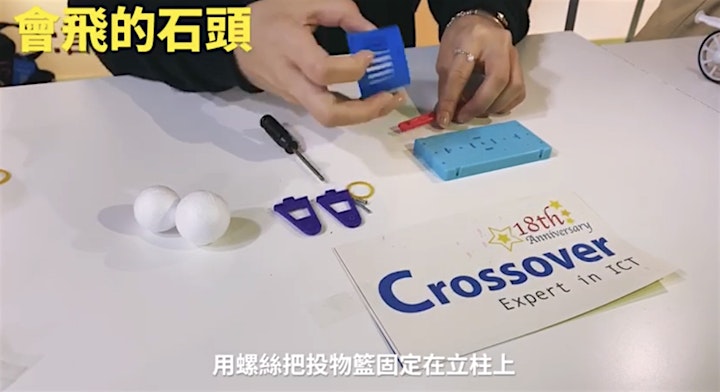 Secret Letter(神秘信件)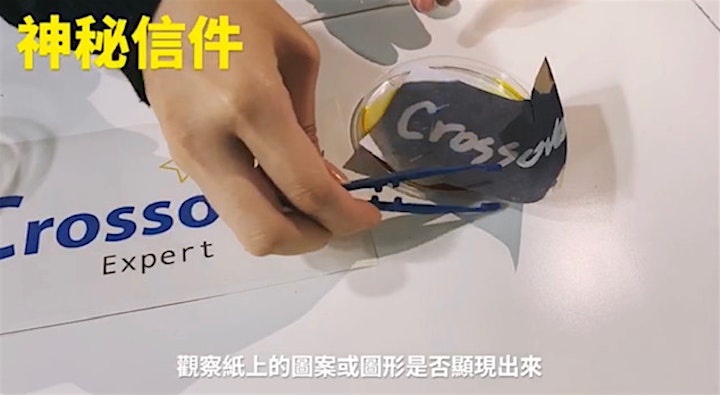 Magic racing car (神奇賽車)