Description
As startups such as UBER, AirBnB, and our locally born, GoGoVan achieve unicorn status, with valuation reaching US$ 1 billion, what are some of the traits that make them successful? Is the idea the key to success or the people behind the idea? Or being the first mover, inventing a new product in a new niche market more critical than a founder with a common idea? Our latest speaker, Ivan Yong, will explore these questions from a lens of an angel investor at pre-revenue, high-risk stage, and examine with the technical eye as an engineer and organizational psychologist. He will share some experiences from his numerous encounters with startup founders whom he had had the pleasure to meet and work with together. If you are looking to kick start a startup and to pitch for investments, this event may offer you some pointers into that space. Also with the rise of gig economy, come to have a glimpse into the startup culture where unicorns come from.
Speaker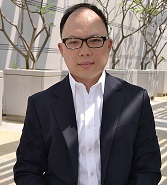 Ivan is an organizational psychologist, engineer, author and a startup angel investor. In the startup space, Ivan had worked with the Malaysian government in helping government-funded startups to build a successful team through cultural formation, psychometric assessment and coaching. He co-founded Nanyang Angelz, an angel's network of Nanyang Technological University, Singapore Alumnus in China, Hong Kong and ASEAN. Nanyang Angelz seeks to add value as an early stage investor through providing market access via its network.
Ivan is also the Founding Vice President of Solidarity (Social Projects) for the European Mentoring & Coaching Council, Asia, a member of the Hong Kong Society of Economists and a published author with the book titled, " Department of Startup: Why Every Fortune 500 Needs One" by BEP New York.
Lastly, he holds a Bachelor of Engineering (Mechanical & Production) with Honors from Nanyang Technological University, Singapore and a MSc. in Organizational Psychology from the University of London.