Description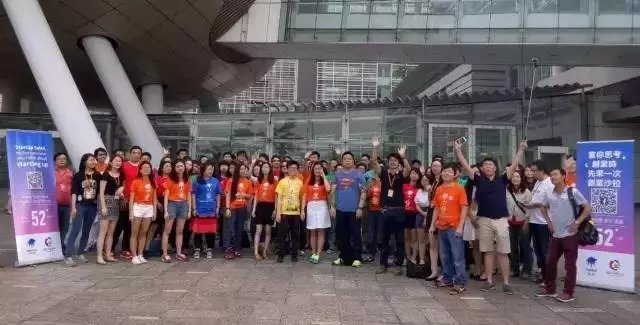 What is Startup Salad?
Startup Salad is a decentralized, non-profitable, joyful event. Skillful and passionate people gather together during the weekend (52 hours, from Friday night to Sunday night), pitch their idea and form a Startup team to achieve a project breakthrough from 0 to 1.
In the event, hundreds of startup enthusiasts in role of programmers, product managers, designers and marketers will brainstorm the ideas and generate the prototype in 52 hours with teamwork.
Starting from Shenzhen, Startup Salad quickly spreads to Beijing, Shanghai, Guangzhou, Changsha, San Francisco, Hong Kong, Hangzhou, Chongqing, Tianjin, Haikou, Guiyang, Xiamen, etc. We hold 44 events in 26 cities in 2015 and there will be more events in 2016.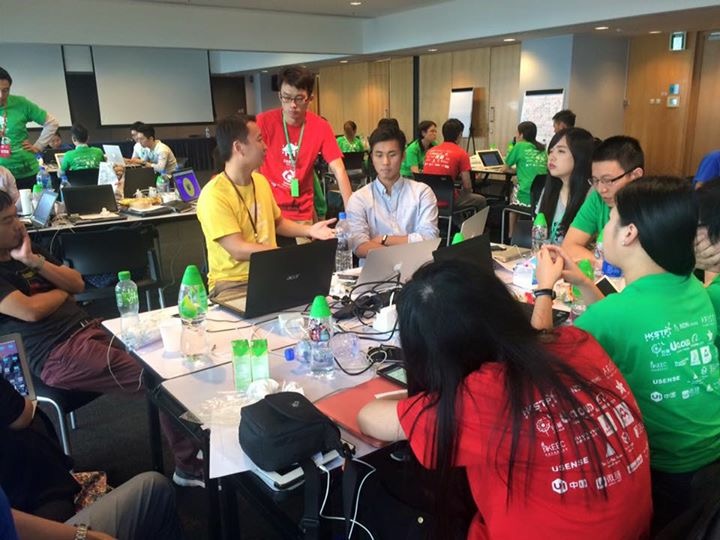 What will you do during the event:
Friday (4 Mar 2016)
- Prepare your business idea and 1-min pitching.
- Arrive before 7pm on Friday
- Even if you don't bring an idea, you can still join the idea that you like most. - Vote for Top-10 ideas
- Find your startup partners and form project teams
Saturday & Sunday (5 Mar & 6 Mar 2016)
- Teamwork on projects
- Guidances from mentors
- Meet and talk with investors
- Create product demo
- Rehearsal and presentation advices from mentors
- 5-min final presetaion & 3-min Q&A to the board
- Final awards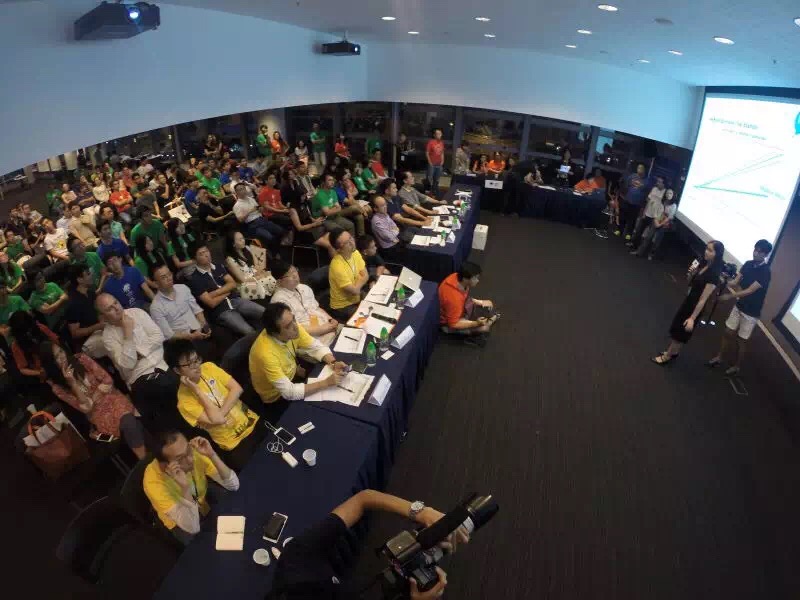 Join Startup Salad, make some friends, experience the excitement of starting a new journey for fresh startups that lead to opportunities for investment!
Event time: 4 March 2016 6:30pm to 6 March 2016 22:30pm
Event place: The University of Hong Kong - The College Hall, Jockey Club Student Village 3, Lung Wah Street, Kennedy Town, HK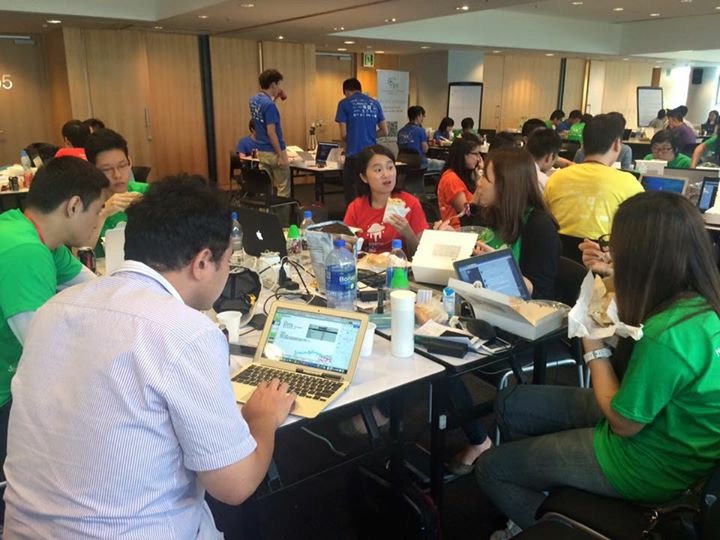 Event Schedule:
Attendees(Product Managers/Designers/Technicians):
Time for registration: Friday afternoon (4 March 2016), 18:30 to 19:00
You need to be on site from Friday night 7pm to Sunday night 10pm. Meals will be provided during the event.
If you have an idea, you have one minute to present it and form your team later-on at Friday night. If there is not enough human power to support your idea, you are free to join others' teams. (A ONE PAGE presentation file should be sent to hk@salad.cool before 3 March 2016 23:55, so that it can be shown to the audience while you are presenting your ideas. Presentation template can be download here: )
You are free to just enjoy other's idea without preparing yours, and be part of a team you like the most.
During Saturday and Sunday daytime, we will invite many veteran investors and entrepreneurs to join us and share their thoughts with attendees.
Audience(for Sunday night's roadshow):
Time for registration: Sunday afternoon (4 March 2016), 18:00 to 18:20
Starting from 6:30pm, enjoy your time at the roadshow, and share your time with fellow audiences and attendees. The grand show will present you the debut of 15-20 projects incubated with two days of hard works.
Highlights of Startup Salad Hong Kong
Startup Salad Hong Kongis a special Startup Salad event which not only connects two cities – Hong Kong and Shenzhen, but also converges professionals from different culture and background together. These passionate participants can work in same teams, brainstorming, exchanging ideas, visions and resources, and then finally produce the team chemistry.
The culture mixture may generate more sparks and Startup Salad Hong Kong will help the participants have better understanding of the worldwide startup environment.
---
Award for the winning team:
TGN Startup Bootcamp + desk at Tuspark.
Mentors of Startup Salad Hong Kong - 1st:
Hongbo XU - Founder of Innovalley, one of the best incubator in China for Mobile Interent. CEO of Chuangba funding.
Frederick Yung - Honorary Trainer of Hong Kong Business Angel Network
Yongqiang Deng- Chairman and Partner of Qianhai Houde Incubator
Jacky Huang - CEO of Innovation Lab of Zhenai.com
Andy Ann - Founder and Group CEO of NDN Group. Named one of the top 50 Chinese leaders across China alongside Li Ka Shing, Allen Zeman and others in 2012.
Michael Eagleton - CII Innovation Strategist & FABAPC Founder
Henry Tan - Founder of SMF Capital
Waishun Lo - Adjunct Associate Professor of The Chinese university of Hong Kong, co-founder of DL Capital
Jacky Leung - Senior Account Manager of Alibaba.com Hong Kong. 8 years rich experience on ecommerce and online marketing
Waishun Lo - Adjunct Associate Professor of The Chinese university of Hong Kong, co-founder of DL Capital
Liwen Chen - Associate professor of City University of Hong Kong; Founder of micro roadshow.
David AI - Director of Knowledge Transfer Office of City University of Hong Kong, has extensive eperience in technology licensing, business incubation, marketing and consulting.
Dominique Yin - Present of Hong Kong Association of Energy Service, President of the Hong Kong Junior Chamber, and the founder of three environment protection companies, including EPPA enterprises limited.
Henry Tan - Founder of SMF Capital
Freda Yao - Internet Marketing VP of Ping An Group
Zhi Wang - VP of Ucloud.

Benson Chiu - Founder & CEO of nBition Software Development
Nelson Chiu - Founder of nBition Software Development
Vincent Poon - Arist Inc
Keleven Ka-shing LIT - Director of Censpot Trading Corporation Limited
Jing Liang - Partner of Qianhai Houde Incubator, founder and executive director of Qianhai Dajia coffee
Judge / Mentors of Startup Salad Hong Kong - 2nd:
Simone Chao - Managing Partner, CoCoon Ignite Ventures
Steven Pang - Co-Founder & CEO, Youbibi.com (now part of Skyscanner)
Brian Chan - Principal & Investment Director, BigColors
Henry Tan - Managing Director, Brio Ventures
Thomas Luo - Founder, PingWest
Paul Hsu - Co-founder, FaceQ, FaceU
Alex Zhang, Co-founder & Managing Partner, Hong VC
Liwen Chen, Founder, Zijing Houde Business School; Co-founder, HKEEC;
Event Expenditures:
Hong Kong Startup Salad is a non-profit activity. Ticket income will be used to cover all attendees' meals, which include 2 sets of breakfast, 2 set of lunch and 3 sets of dinner, as well as on-site utilities, rent, and T-shirt etc.
Organizer of Startup Salad Hong Kong
Iris Yu, Aaryn Ling, Jerry Dai, Jacky Chan, Kenneth Law, Henry Tan

Premium Sponsors : Tecent Open Platform


Strategic Partner:The University of Hong Kong


Sponsor: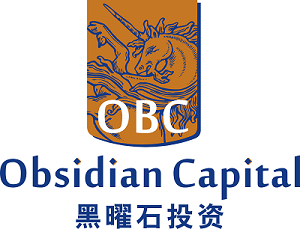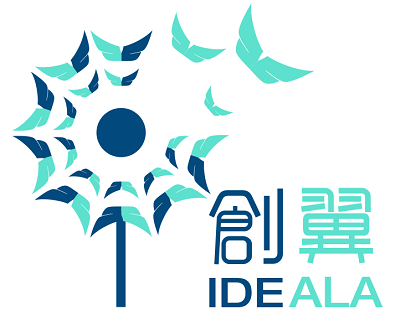 Supporting Partner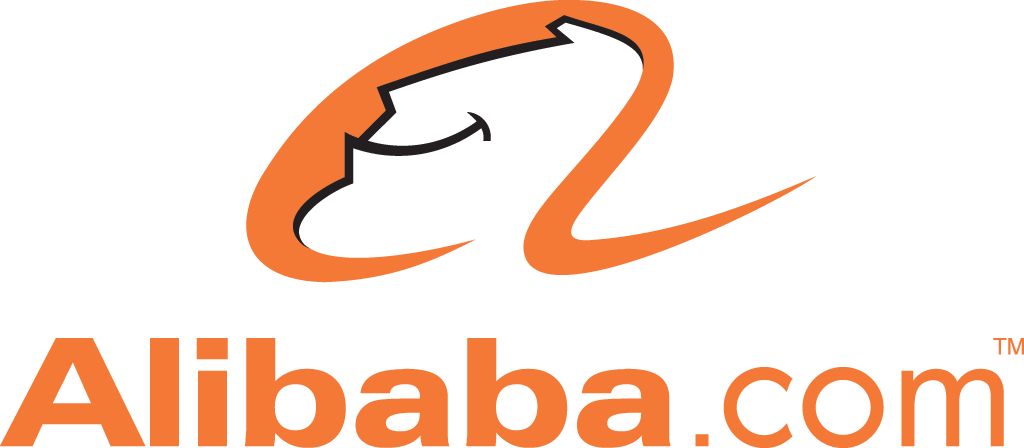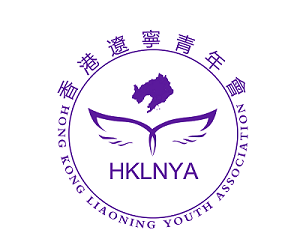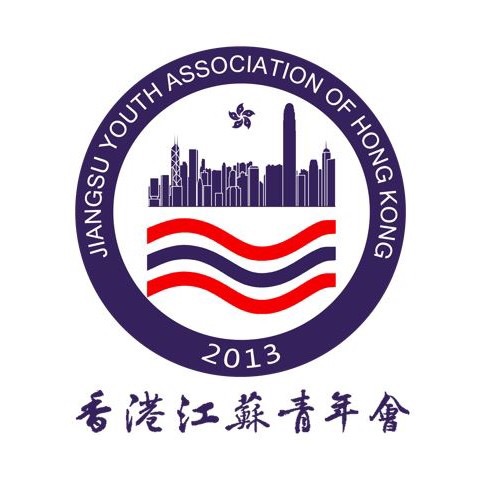 For any questions or bussinss coorperaton, feel free to contact:
Iris Yu (yushujun@salad.cool )
Aaryn Ling (aaryn@salad.cool )
What can you gain from Startup Salad?
Find partners that cherish the same ideals,
Find seed funding,
Receive guidance from gurus of different industries.
Take actions! In 52 hours, build a whole new team and a prototype.
Fresh startups get first hand feedback, media attention and exposure.
You will see amazing startup projects, listen to ideas from partners that cherish same ideals.
You will form a team and a prototype project in just 2 days! The next worldwide phenomenon startup projects may come from your team and it may be valued millions of dollars!
You will get to know more than 100 elite startup talents!
No other event can you find more passionate, more innovative team members wish to realise their dream! You will get to know over 100 talents from various industries and start brainstorming in Startup Salad!
You will form the network with mentors and judges!
Face-to-face communication with experienced startup mentors and judges and try your ideas out. Correct some faulty ideas about startup, and just make friends with these startup gurus here in Startup Salad!
Startup Salad values:
Just do it.
Help each other.
Enjoy creating.
In 2015, Startup Salad hosted 44 events in 26 cities, taking 458 projects from zero to one.
---
Frequently Asked Questions:
Q: Does the organizer provide meals and accommodations?
A: We provide seven meals (including Friday dinner) per person in total and one event T-shirt. Unfortunately we are not able to provide accommodations at this point.
Q: What's the language being used at the event?
A: Chinese and English. Chinese will be the first language but we will provide English translation in core activities. You don't have to worry too much about language disparities.
Q: Who are going to the event?
A: Anyone who is interested in Internet and startup, all types of geek, and in backgrounds of technology, marketing or related.
Q: Do we have to have an idea ready in order to participate?
A: Having an idea prepared would be the best scenario. But it's ok to not have one on hand and join other teams.
Q: We have existing teams and products, can we still participate?
A: Everyone should participate as individuals. The event is exclusively aiming for making products, not promoting them.
Q: Will the teams stay together after the event?
A: some will dismiss, others will register companies and get funded, entirely depending on you and your team. Recently the successful case of upgrading into a company after the event is MYOtee (has received thousands of funds in RMB and won the first place at App Store).
Q: what characteristics my idea has to fit?
A: Directly or indirectly related to Internet, software, mobile application and the like.
Q: For example?
A: Websites like cloth-matching, local guide, family tree, mobile applications like NFC coupons, menu translation, longevity aid and the like.
Q: what products should we be making?
A: The best scenario would be code-compiled prototypes (even it's simple), in combination of PPT that includes your business model and market research.
Q: Do I need to be onsite for the whole weekend?
A: Yes. For emergency reasons, please contact your team and the event staff in advance.
Q: I am still working or has formed a startup company, am I suitable for the competition?
A: That's O.K. You can get some in-depth insights of the industry and meet friends through the event.
Q: I don't want to participate the entire event, can I just look around?
A: You can buy the audience tickets for Sunday night.
Q: What is your official Wechat handles?
A: Wechat public account: startupsalad
Organiser of Startup Salad Hong Kong - 2nd
Startup Salad is a world-wide organization belongs to the organizers from all around the world, and we are the organization full of passion, energy and skills. Startup Salad aims to mix different roles to become a perfect Startup Team, and make it much easier for startups to reach related resources.

Join Startup Salad Hong Kong, and turn your ideas to a real business!
Don't hesitate, take actions now, and make your dream alive!