Startup Investors Forum

Thursday, 12 October 2017 from 09:30 to 20:00 (HKT)
Event Details
This October China InvestMatch is bringing Hong Kong's the most respected and experienced Startup Investors together for a thought-provoking 1-day seminar to discuss trends, investment strategies, challenges and opportunities in Asia's startup space.
Join 100+ angel investors, venture capitalists, fund managers, institutional investors, entrepreneurs and others to listen to their advice on best practices, how to identify the next unicorn, risk mitigation, success factors, and what they are looking for in the teams they invest in.
Topics covered include:
Spot the next unicorn
Investing in products vs people?
Lessons from Silicon Valley
Challenges and opportunities for HK startups
Emerging trends in Asia for startup investing


Join us for Asia's only Startup Investors conference! Following the panels will be pitching contest and a cocktail event to mingle and network with speakers, startup entrepreneurs and conference participants.
---

---
Speakers from: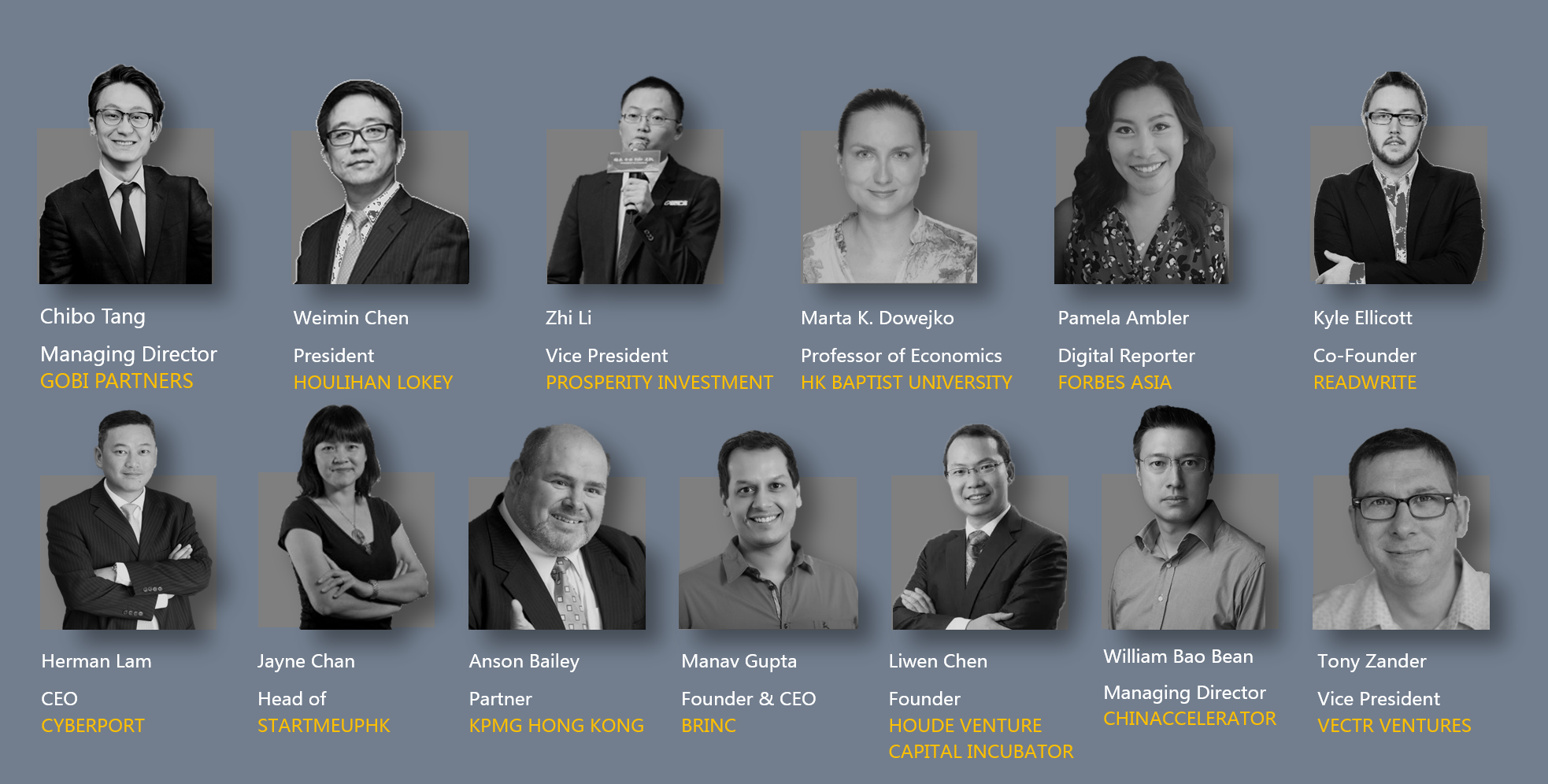 Agenda
09:00 - 09:45

Registration, Room 201C AsiaWorld-Expo

 

 

09:45 - 09:50

Host Opening

 

 

09:50 – 10:00

Welcome Address

 

Brent Barnes, Chief Operating Officer, Global Sources

 

 

10:00 – 11:00

Panel 1: Why diversify your portfolio by investing in startups, and how to

 

accurately predict unicorns

 

Early investors in Facebook, Uber, Netflix, GoGoVan, Didi Chuxing, etc have reaped tremendous returns. Are there any common denominators that could be used to predict who will be the next billion-dollar startup?

 

 

 

Liwen Chen, Founder, Houde Venture Capital Incubator

 

Chibo Tang, Managing Director, HK, Gobi Partners

 

Manav Gupta, Founder & CEO, Brinc

 

Zhi Li, Vice President, Prosperity Investment

 

 

 

Moderated by: Pamela Ambler, Digital Reporter, Forbes Asia

 

 

11:00 – 11:40

Panel 2: In startup investing, do you invest in the team or the idea/product?

 

What makes a startup successful? Is it the product? The team? Or a combination? What role can investors play to add value, not only in terms of capital, but as advisors to early stage startups?

 

 

 

Tony Zander, Vice President, Vectr Ventures

 

Manav Gupta, Founder & CEO, Brinc

 

Marta K. Dowejko, Research Assistant Professor in Entrepreneurship

Hong Kong Baptist University

 

 

 

Moderated by: Minesh Pore, General Manager, China InvestMatch

 

 

11:40 – 12:40

Networking Lunch

 

A casual lunch to network with speakers and fellow participants, and discuss the ideas and topics presented during the day.

 

 

12:40 – 13:40

Show Tour

 

Join us for a guided tour of Startup Launchpad, and the Global Sources Consumer Electronics Show.

 

 

13:45 – 14:15

Panel 3: What can Chinese investors learn from Silicon Valley investors?

 

Silicon Valley has led the world in startup investing. What elements make them so successful? What can China do to replicate the ecosystem of capital, entrepreneurs, and educational institutions to capitalize on the opportunities that lay ahead in China, Asia, and the World?

 

 




William Bao Bean

, General Partner, SOSV

 

Kyle Ellicott, Co-Founder, ReadWrite

 




 

 

 

Moderated by: Weimin Chen, President, Houlihan Lokey Howard & Zukin

 

 

14:15 – 15:00

Panel 4: What are the challenges and opportunities for startup investing under Hong Kong's controversial New Board?

 

Hong Kong Exchange has historically failed to attract startups compared to London, New York etc, in part due to the restriction on dual-share structures. Will a 3rd board be enough to compete with Shenzhen's ChiNext, Nasdaq, SGX and others?

 

 

 

Anson Bailey, Partner, KPMG

 

Herman Lam, Chief Executive Officer, Cyberport
Thian Chew, Managing Director, Polar Ventures

 

 

 

Moderated by: Jayne Chan, Head of StartmeupHK, InvestHK

 

 

15:00 – 15:15

Tea Break and Networking

 

 

15:15 – 16:00

Panel 5: Top trends in 2018 for startup investing

 

The last few years have given us the co-working spaces, the gig-economy, and everything from movies to food on-demand. What's next? AI, augmented reality, blockchain software? What trends will reshape our lives in the coming years, and where should we look to invest next?

 

 

 

Zhi Li, Vice President, Prosperity Investment

 

William Bao Bean, General Partner, SOSV

 

Ben Wong, Head of Global Sources Startup Launchpad

 

 

 

Moderated by: Kim Chan, Executive Director, HPI Financial Group

 

 

16:00 – 17:00

Pitching Session

 

5 startups, curated by Startup Launchpad will take the stage to make a pitch of their company and product. Following each pitch will be a Q&A session for the audience to engage with the presenters.

 

 

17:00 – 17:05

Closing Remarks

 

Brent Barnes, Chief Operating Officer, Global Sources

 

 

17:05 – 20:30

Cocktail Party and Networking
Investor Profiles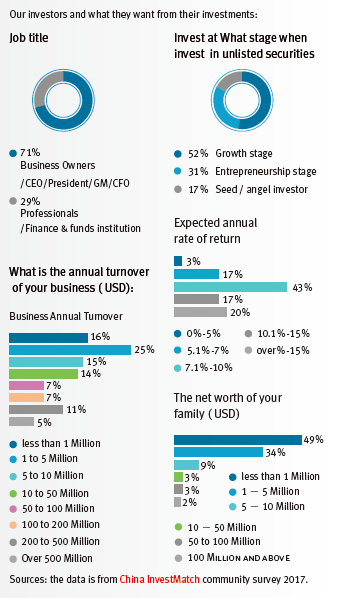 When & Where

AsiaWorld-Expo
Cheong Wing Road
Hong Kong, New Territories 00000
Hong Kong SAR China

Thursday, 12 October 2017 from 09:30 to 20:00 (HKT)
Add to my calendar