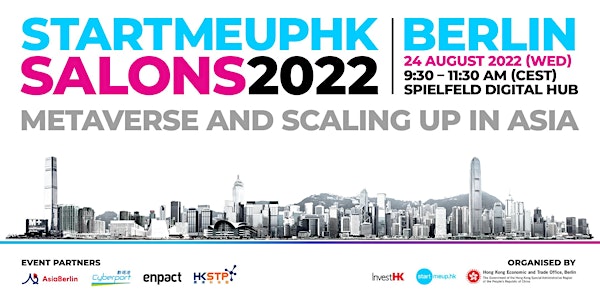 StartmeupHK Salon - Berlin
Come and join StartmeupHK Salon event in Berlin to get first-hand insights about startup ecosystems of Hong Kong and Europe. Get connected!
When and where
Location
Spielfeld Digital Hub Skalitzer Straße 85/86 10997 Berlin Germany
About this event
StartmeupHK Salon, Berlin
Metaverse and Scaling Up in Asia
StartmeupHK Salon aims to showcase the opportunities that Hong Kong presents to startups, while sharing local perspectives from each market. Join the event on 24 August 2022, either on-site or online, to get first-hand insights about the Hong Kong and European startup ecosystems.
Agenda, 9:30 - 11:30 am
Welcome Remarks (Ms Jenny Szeto, Director of HKETO Berlin)
Programme Outline and Introduction (Dr Wing-Hin Chung, Head of Investment Promotion, Berlin)
Testimonial A: AnyDesk - Setting up in Hong Kong and tapping into the markets of the future
Testimonial B: Klangchat - Product development for the Hong Kong and Chinese markets
Keynote: Useristics - How to build a user-centric company culture to be successful in Asia
Keynote: enpact - AsiaBerlin connecting startup ecosystems between Europe and Asia
Panel Discussion: Metaverse and the impact on our daily lives
Fireside Chat with VCs: Investing into the Next Big Thing - Comparing Germany and Hong Kong
Q&A
Networking (with complimentary food and beverages)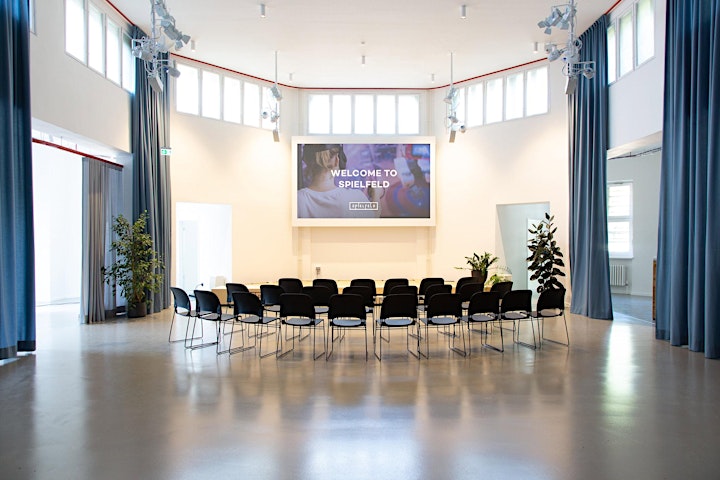 Why Hong Kong?
There are many factors that make Hong Kong the ideal hub in Asia for companies, startups and entrepreneurs:
Located in the heart of Asia
Access to the biggest Asian markets & rapidly growing middle class and Gen-Z audiences
Proximity to China's manufacturing hubs for easy prototyping & scaling production
Developed startup ecosystem
Access to VCs and other Investors
Strong international talent pool
Excellent IP protection
Hong Kong offers many opportunities and resources to support young companies starting their business in Hong Kong and exploring their opportunities in some of the most dynamic markets in Asia.
Learn more about your business opportunities in Hong Kong and visit us on www.investhk.gov.hk.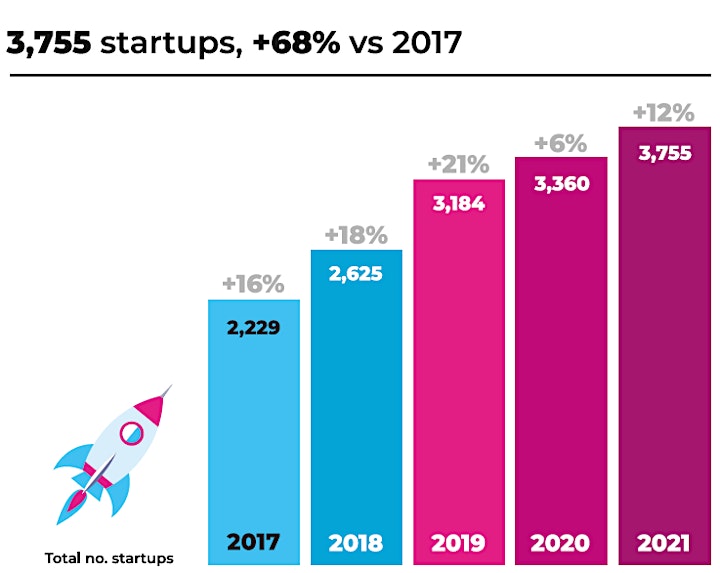 Unicorns in Hong Kong
There are 9 unicorns in Hong Kong plus 2 recent exits (Sense Time and Prenetics), with some highlights below:
Animoca Brands, a Deloitte Tech Fast winner and ranked in the Financial Times list of High Growth Companies Asia-Pacific 2021, is a leader in digital entertainment, blockchain, and gamification that is working to advance digital property rights and contribute to the establishment of the open metaverse. The company reached unicorn stage in May 2021.
SenseTime, a leading AI software company focused on creating a better AI-empowered future through innovation. Upholding a vision of advancing the interconnection of physical and digital worlds with AI, driving sustainable productivity growth and seamless interactive experiences, SenseTime is committed to advancing AI research, developing scalable and affordable AI software platforms that benefit businesses, people and society, as well as attract and nurture top talents to shape the future together. SenseTime is the 1st Hong Kong unicorn to go public.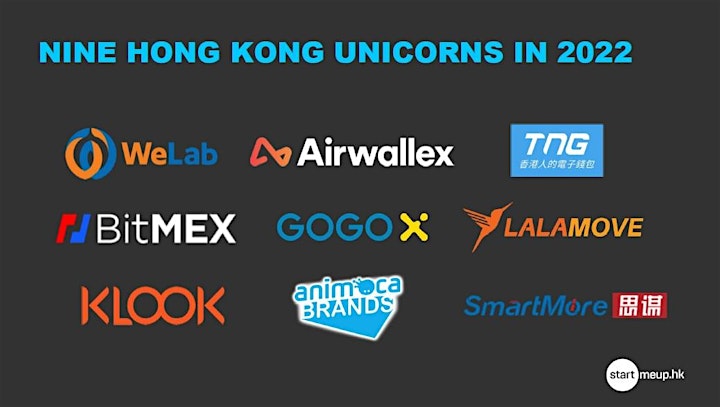 About InvestHK
InvestHK is the Investment Promotion Agency of the Hong Kong Government. Established in July 2000, its main goal is to support overseas and Mainland businesses to set up or expand in Hong Kong.
InvestHK connects startups and entrepreneurs from all over the world with important networks and players in Hong Kong by providing free advice and customized services aimed at helping businesses succeed in Hong Kong's vibrant economy.
About StartmeupHK
StartmeupHK is an initiative by InvestHK aimed at helping founders of innovative and scalable startups from overseas to set up or expand in Hong Kong. Its services include providing information about the startup ecosystem in Hong Kong, connecting people to the startup community, hosting startup events and helping foster a positive environment for startups to thrive.
www.startmeup.hk is a one-stop portal to Hong Kong's startup community with access to events and resources that support entrepreneurial journey, including details of potential investors, incubation and acceleration programmes, government funding schemes, co-working spaces and entrepreneur associations.
About StartmeupHK Salon, Berlin
StartmeupHK Salon - in hybrid format - takes place on 24 August 2022 in Spielfeld Digital Hub, Berlin. It is a teaser to the StartmeupHK festival (5-10 September), the ideal platform to learn from experts, pitch your business to investors, meet with manufacturers, and explore new partnerships to accelerate your entry or expansion into Asia's dynamic markets.

Should you have any questions, please contact Mr Eddy Wong at eddy_wong@hketoberlin.gov.hk or +49 30 22 66 77 237.