史丹福大學的校友將透過此機會與年青人聚會,分享在各行各業的經驗及職場心得、及對未來職場的分柝。
About this event
在廿一世紀,科技如何改變不同的行業及職位?我們如何才能突圍而出?
不同行業中在未來二十年會有什麼轉變?我們如何可以捉緊這些機會?
如何一步步建構自己的夢想及規劃職場生涯?
不同行業中的僱主尋求的人材有什麼的特質?
是次活動由史丹福大學香港校友會及浩觀創業基金合辦 。
是次活動中,你可以:
了解職場上僱主尋找的特質及職場技巧
與不同行業的領袖進行對話,了解各範疇的現況及需求
認識科技在未來的工作上帶來的轉變
活動流程
活動分為兩個部份:第一部份以座談會的形式進行,第二部份你將會選出一個行業以小組與相應行業的領袖對話。
熱誠突破界限: 由香港中學生,成為世界劍擊冠軍 - Vivian Kong 江旻憓
科技推動未來: 由香港中學生,成為世界音樂和科技潮流領導者 - Dowson Tong湯道生
3:00pm - 3:15pm 智慧促成就業: 由香港中學生,成為香港學生賦能者 - Ruby Lam 林鄔潤儀
3:15pm - 4:00pm 不同行業的小組分享
*是次活動會以廣東話在Zoom進行。
-------------------------------------------------------
Stanford University alumni in Hong Kong are delighted to engage with students and young people, to share industry experiences, career tips and insights into the future of work.
Technology is fundamentally reshaping various industries and jobs. How can we equip ourselves to stand out?
What are the industry shifts and macro trends in the next 20 years? How do we grasp these opportunities?
How can we achieve our dreams and design our careers step-by-step?
What are employers looking for in talent?
This event is organized by Stanford Club of Hong Kong in collaboration with CoCoon Foundation.
At this event, you can:
Gain insights in what employers are looking for and uncover tips for career development
Engage in dialogues with industry leaders to learn about different professions and lives
Understand the paradigm shifts that technology is bringing to the future workplace
Program Agenda
The event is divided into two segments. The first half will be a forum with panelists. For the second half, you can choose your industry and participate in small-group dialogue with leaders from that industry.
How can students take their passion and succeed - Vivian Kong
How does Technology transform industries and what should students do to prepare for it? - Dowson Tong

3:00pm - 3:15pm What can Hong Kong students do to find a good job? - Ruby Lam
3:15pm - 4:00pm Small-group dialogue workshops, sorted by industry
This event will be conducted on Zoom, primarily in Cantonese.
Some of the small-group dialogues will feature both Cantonese- and English-speaking alumni, so English-speaking students are most welcomed too.
---------------------------------------
校友主講嘉賓 Alumni Panel Speakers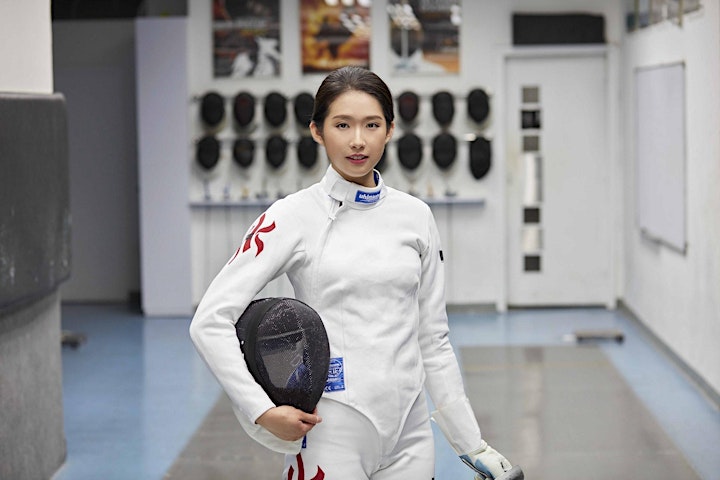 江旻憓 Vivian Kong
劍擊運動員(2019世界排名第一, 2018亞運港隊持旗手)
香港女子劍擊(重劍)運動員。她早年已在亞洲青少年錦標賽奪得多面獎牌,並曾兩度當選「香港傑出青少年運動員」;參加成人賽後,又曾代表香港在仁川亞運會及雅加達亞運會贏得兩面銅牌並在2019年初於劍擊世界盃古巴站和巴塞隆拿站女子重劍項目都奪得金牌,成為首名在此級賽事奪得最佳成績的香港劍手,世界排名更躍至第一位,締造港隊歷史。2012年成功考進美國史丹福大學,國際關係學士學位畢業。
湯道生 Dowson Tong
騰訊音樂娛樂集團董事長, 騰訊雲與智慧產業事業群總裁
自2018年10月起帶領雲與智慧產業事業群,推進公司在雲與產業互聯網的戰略規劃及發展,同時聯合分管理廣告營銷服務,及擔任騰訊音樂娛樂集團董事長。湯道生曾任騰訊社交網絡事業群總裁,全面負責QQ通信、社交網絡平台、增值服務、開放平台的發展策略。在加入騰訊之前,他在美國任職於Sendmail和甲骨文公司,從事企業軟件研發與管理工作。
湯道生在美國密歇西根大學取得計算機工程學士學位,並於史丹福大學獲得電子工程碩士學位。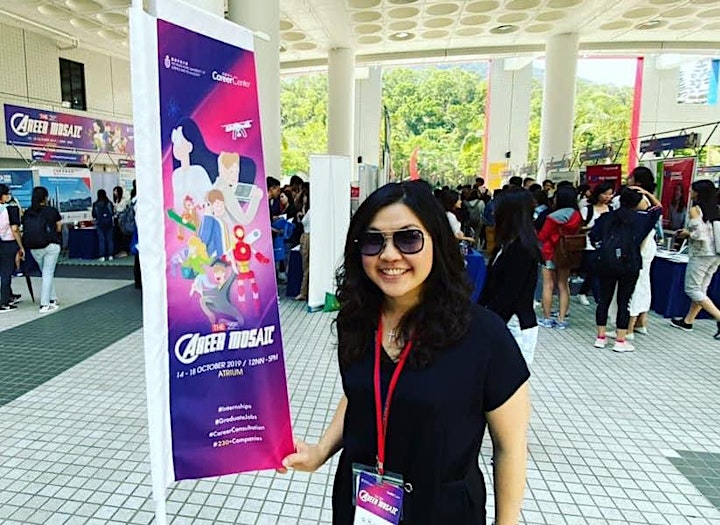 林鄔潤儀 Ruby Lam
香港科技大學學務長辦公室
就業中心助理處長
林鄔潤儀, 2008年加入香港科技大學,負責九千個本科生和五千個研究生的職業教育和協助畢業生就業。在科大的十多年間,負責項目包括每年兩次大型校園職業博覽會,重點僱主的聯繫和招聘實習事宜,年終畢業生就業調查,職業教育課程設計,職業輔導和研究院入學申請等等。加入科大之前,林女士在美國工作多年,曾在波音公司當管理層和在國際諮詢顧問公司德勤當分析師。
林女士在美國西北大學獲得工業工程學士學位,在史丹福大學獲得系統工程碩士學位,並在麻省理工學院獲得工商管理和供應鏈管理雙碩士學位。
-------------------------------

12+ 位校友行業領袖 (12+ Alumni Industry Leaders):
Albert Chan - 威爾斯親王醫院專科麻醉師 ; 醫院管理局副顧問; 香港中文大學臨床助理教授(榮譽)
Marc Hubert - 新產品和業務發展主管, Ovata Capital
Diana Ibarra - 書院總監, 弘立書院 ISF Academy
Enoch Kang - 執行董事 (投資銀行-TMT), 摩根士丹利 Morgan Stanley
Kendrick Kwok - 助理總經理, 永安有限公司 Wing On Company Limited
Erica Ma - 浩觀聯合創辦人,浩觀 Foundation 聯合創辦人
Thomas Pun - 創業家(YCombinator 舊友),Startup 顧問和投資者
Sandy Wan - 亞太區多元資產投資部主管, 富瑞集團 Jefferies
Pak Man Yuen - Principal, 黑石集團 Blackstone Group
Organiser of 未來職場探索:史丹福大學香港校友分享會 | Stanford Club of Hong Kong – Career Mentoring Day