St. Nicholas' English Kindergarten "Learning Full STEAM Ahead" Open Day 201...
Description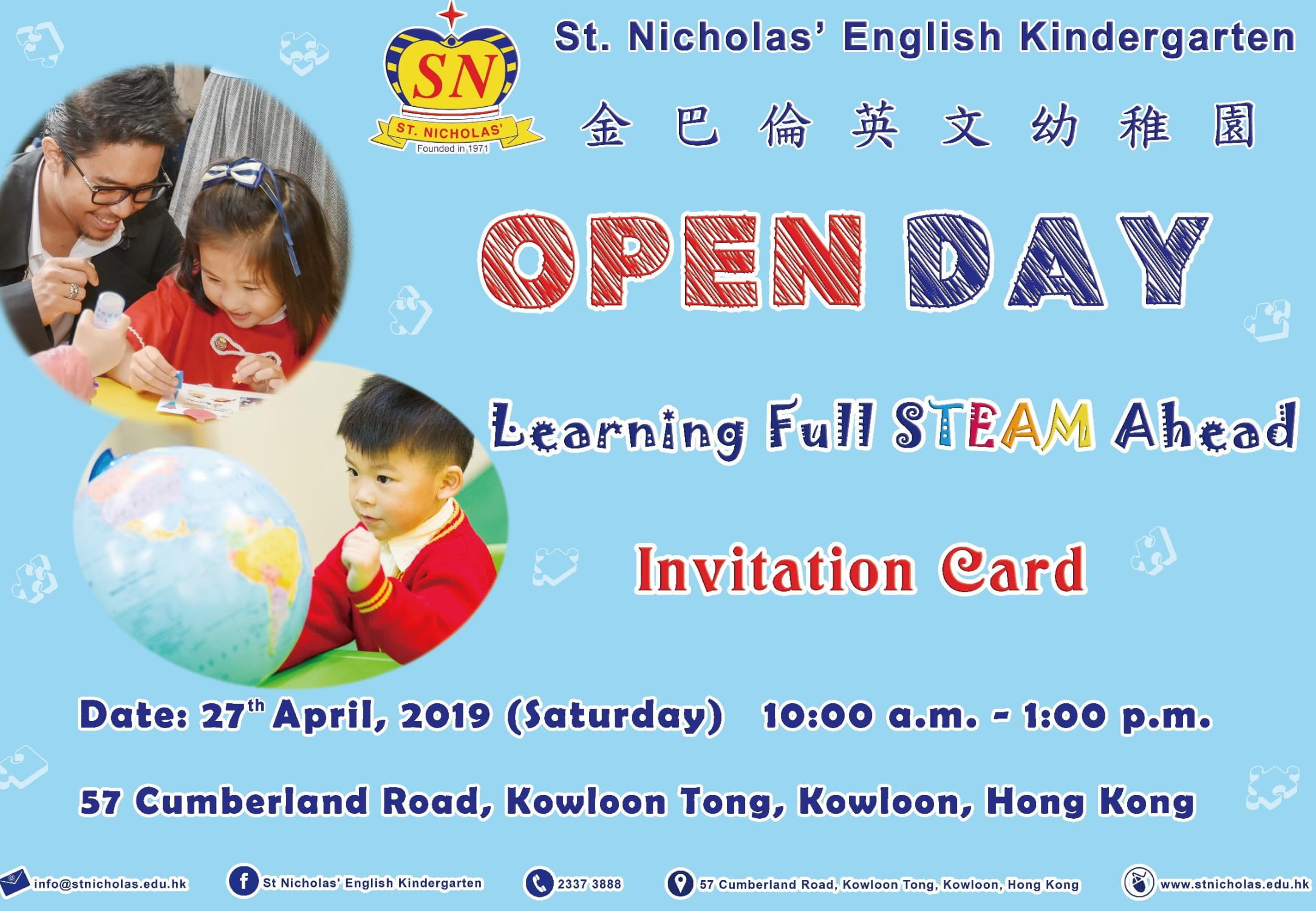 St. Nicholas' English Kindergarten
"Learning Full STEAM Ahead" Open Day

This year, our Open Day will be held on Saturday, 27th April 2019. The theme is "Learning Full STEAM Ahead" ("STEAM" refers to Science, Technology, Engineering, Arts, and Mathematics). A science fair will be held on that day. Each class will conduct a unit of study about a particular science topic. We hope to encourage our students to be exposed to science at a young age, and be able to delve deep into a scientific topic of interest.
In addition to the science fair, we will also hold an art exhibition on our Open Day displaying all our students' artwork and masterpieces completed over the past year. We will also have many game booths, a book fair and a food fair. We have invited the social enterprises, Food Angel and Christian Action, to set up game booths on that day, which will convey the environmental friendly message about reducing food waste and recycling. We are also glad to invite senior citizens and social workers from HKSKH Lady Maclehose Centre to participate in this event to enhance inter-generational collaboration and communication.

Please RSVP at Eventbrite and print out and bring the e-tickets to the event.