Description
Date: September 11
Time: 6:30pm - 9:00pm
About the Event:
LimeHK would like to introduce our new series for supporting entrepreneurs; Squeezing the Juice! For the first event, we'll be featuring everything you need to know about intellectual property. We'll be taking you through 'concept of intellectual property' 101 to real-life applications through discussion panels on case studies, such as Samsung x Supreme.
December last year, Samsung announced a collaboration with Supreme or more specifically Supreme Italia, a fake legal brand appropriating the styles and logo of (the authentic) Supreme NYC. How could this happen? We'll give you a breakdown of the case study and the loopholes within intellectual property law.
We've got keynote speakers and a panel discussion with industry experts and professionals that shouldn't be missed! They are:
Mr Frank Lee, Co-founder of the International IP Commercialization Council HK (GBA) Chapter;
Mr Pan Wong, Co-founder of the International IP Commercialization Council HK (GBA) Chapter; and
Mr Alan Chiu, Managing Partner of Ella Cheong & Alan Chiu, Solicitors and Notaries

The Rundown:
6:30 - 7:00 Registration
7:00 - 7:20 Speakers Talk
7:20 - 8:00 Case Study, Panel Discussion and Q&A
8:00 - 9:00 Networking Session
The Speakers
Mr Frank Lee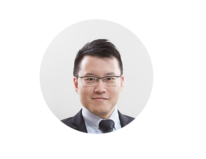 Frank is the co-founder of the International IP Commercialization Council HK (GBA) Chapter.
He is a part-qualified UK patent attorney at Marks & Clerk (HK). He specializes in patents and designs, and has extensive experience dealing with mechanical, biomedical, electrical, electronics, computer, and software innovations. He works closely with Engineers, Scientists, Academics, and Entrepreneurs in the region.
Frank is actively involved in the local and regional startup scene. He is a regular speaker and a mentor for various local and regional accelerator programs, including the Founder Institute, one of the world's largest pre-seed startup accelerator.
Before joining the IP profession, Frank was a Researcher at the MRI Research Lab at the University of Hong Kong, focused on magnetic resonance imaging (MRI) systems and applications as well as signal and image processing. Previously, Frank served as an in-house IP manager/director at Techtronic Industries, a leading global power tool and electronic equipment manufacturer, where he managed the IP portfolio for APAC and EMEA regions as well as enforcement of IP assets and other contentious matters.
Mr Pan Wong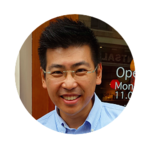 Mr. Pan Wong co-founder of the International IP Commercialization Council HK
(GBA) Chapter.
Pan was the head for South East Asia and Hong Kong business for CPA Global
(top IP solution company that handles over 60% of global IP renewal). His
responsibilities included advising IP professionals and IP lawyers on
matters in IP management strategy and provide supprt to law firms and
corporations throughout the whole IP lifecycle.
Pan has two decade experience in IT security and IP working in industry
leading companies, he frequently represented companies speaking in various
seminars and workshops.
Prior to IIPCC (GBA (HK) he volunteered in varies Hong Kong originated NGOs
and Associations in the director roles to help on fund raising and
organizing events for members since 2003.
He is a Hong Kong native and a graduate of Carleton University in Ottawa,
Canada.
Mr Alan Chiu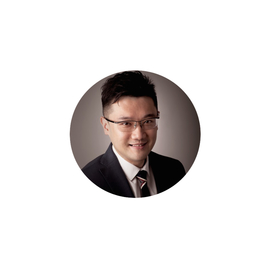 Recognized by Asian Legal Business as one of the top lawyers under the age of 40 in Asia, Alan Chiu has received close to 30 awards as a leading IP and entertainment lawyer in Hong Kong and China. Under his leadership, ELLALAN has been recognized as a Tier 1 Copyright/ Trademark firm in Hong Kong in 2019 despite our relatively young history.
Since 2002, Alan has been focusing on both contentious and transactional intellectual property matters and covering also data privacy, advertising law, competition law, e-commerce, digital forensic, internet security as well as mediation and arbitration. In particular, Alan has handled a number of headline IP litigation in Hong Kong and is renowned for his sophisticated strategies in handling cross-border and convoluted IP disputes for global fashion brands, technology giants, artists and celebrities. He has a substantial entertainment practice, working closely with A-list artistes, film directors, film production companies, music labels, animation designers as well as music/ movie royalty collecting societies. He is uniquely positioned in understanding and handling artist and entertainment matters in Hong Kong and Mainland China.
Before combining with Ella Cheong to run his own firm ELLALAN, Alan was a partner at Mayer Brown JSM and then Hogan Lovells, responsible for managing both their Hong Kong and China IP, Media and Technology practices. Alan was also the Managing Director of Mayer Brown JSM's Beijing IP Agency and led their Beijing IP team, where he gained substantial experience in managing IP practices and developed close relationships with government officials and IP lawyers/professionals of different levels in the Greater China Region.
With an IT forensic background, Alan advises and speaks extensively on artificial intelligence, blockchain, crypto-currency, e-commerce, social media, online consumer protection, cybersecurity and data privacy matters. He also has extensive experience in assisting clients in handling digital forensic issues in civil proceedings concerning counterfeiting, software copycats, online defamation, misappropriation of trade secrets and message authenticity of instant messaging app. He is currently a member of the InnoTech Committee of the Law Society of Hong Kong and a member of the INTA Enforcement Committee.
He is an accredited mediator, a China-Appointed Attesting Officer appointed by the PRC Ministry of Justice, a Civil Celebrant and an Adjunct Professor of Law appointed by Hong Kong Shue Yan University.