Sports for Women and Girls: The Untapped Commercial Opportunity
We explore the growing business case for investing into sports for women and girls and how to commercialise on the increasing opportunities.
About this event
In recent years there has been a rapid rise in interest in women's sports; Nielsen Sports indicated this "is one of the most exciting trends in the sports industry right now." (Source: 2018 Nielsen Sports, "The Rise of Women's Sport"). In their research across eight countries, 66% of the population is interested in at least one women's sport and 84% of general sports fans -- of whom 49% are female, 51% are male -- are interested in women's sports. And our own WISE HK 2018 survey, showed that among women and girls who already play sports, 43% would like to participate in more sports; and among those who do not play sports, 84% would be interested in starting.
As reported by The Drum, The Guardian has realized commercial benefits from its progressive sports coverage and been able to garner a loyal following from female sports fans.
"There may have been some voices outside that have questioned if there is an audience for so much focus on women's sport, and maybe an early challenge was gauging the level of interest, but I can tell you there is a very significant audience." ~ Jamie Doubleday, Head of Commercial Sport at Guardian News & Media.
For many brands, businesses, sports and the media, there's an increasing business case to tap into this new commercial proposition and engage female sports enthusiasts and consumers in a new way.
In this panel discussion, we will explore the growing business case for investing into sports for women and girls: how businesses, sports associations and the public sector can collaborate to commercialize on the increasing opportunities.
Panelists and speakers:
Kim Kan (Director of Women's Rugby for the Hong Kong Rugby Union, and Director, Global Real Estate & Construction, KPMG China)
Valerie Autissier (VP Costing Footwear - Procurement, adidas)
Rhys Blumberg (Head of Business Development & Community Foundation at Hong Kong Rugby Union
Vivian Lee (Founder and Managing Director of ActionHouse International)
Jcy Ho (E-Commerce manager - Luxury retail, and Oxistis Ambassador)
Join us for an evening where representatives from sports brands, sports associations and athletes will be sharing their experiences and perspectives on topics related to sponsorship and resourcing, rising demand and interest in sports from women and girls, media coverage and advertising.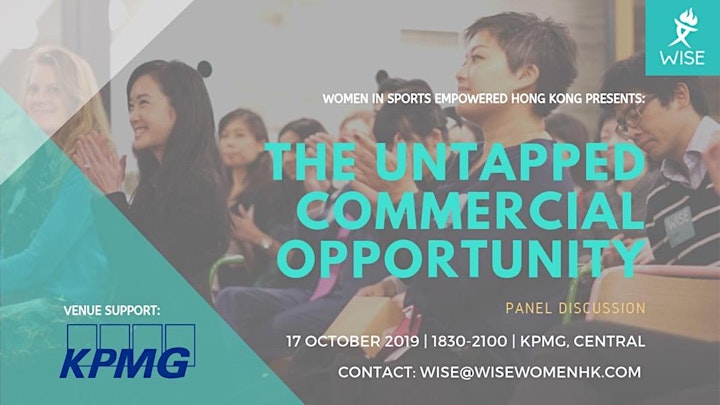 Organiser of Sports for Women and Girls: The Untapped Commercial Opportunity