Description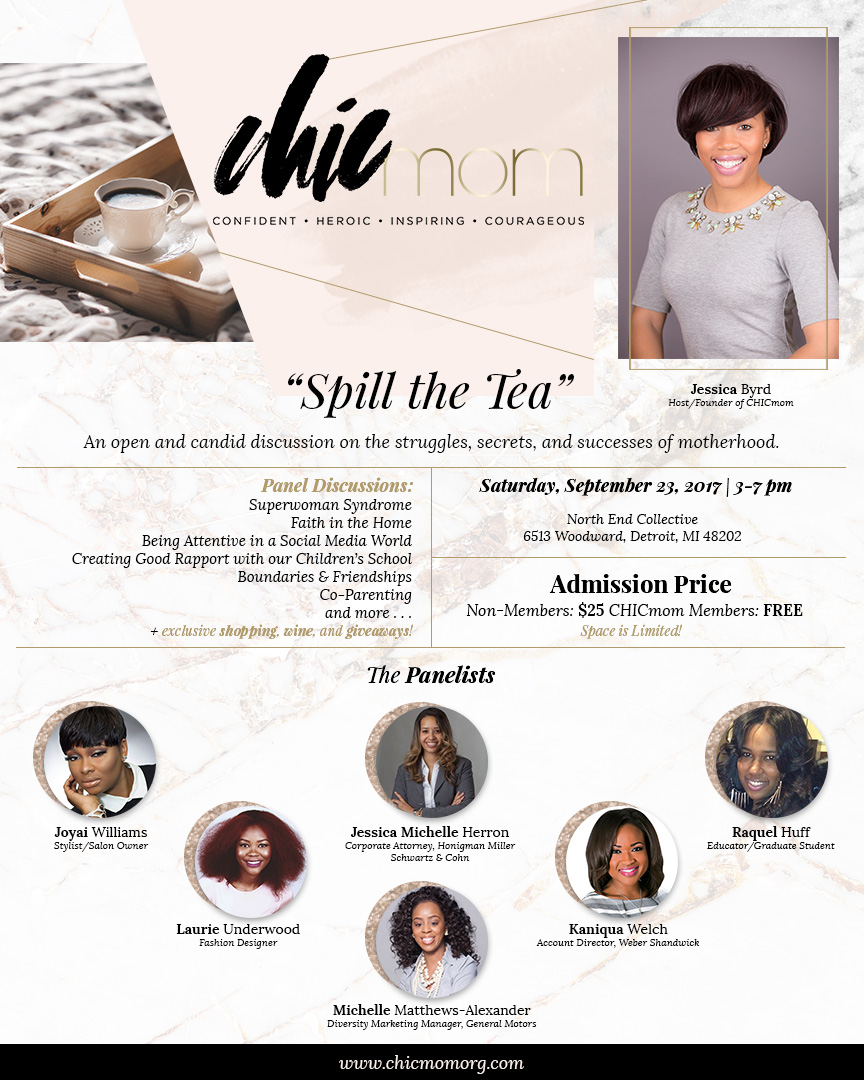 Join us for our 2nd Spill the tea!
Attendees are encouraged to enjoy shopping, wine, and conversations.
The event is scheduled to start at 3pm. Please review the agenda below.
Shopping, socializing, and cocktail hour: 3-4:30pm
Panel Discussion: 4:30-6:30pm
CHICmom affirmation, Conclusions, & Questions: 6:30pm- 7:00pm
See you soon. Space limited to 60 people.