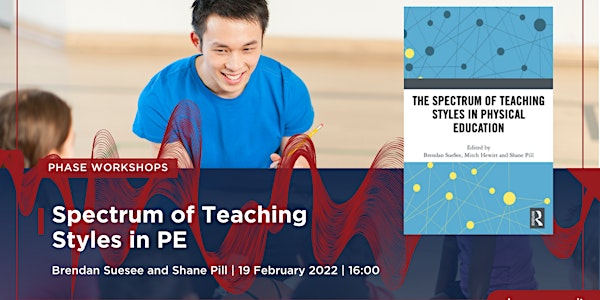 Spectrum of Teaching Styles in PE
The Spectrum of Teaching Styles (The Spectrum) is a unified theory that defines the teaching-learning relationship.
Refund Policy
Contact the organiser to request a refund.
About this event
This workshop will provide a brief history of The Spectrum, its basic tenets, and the 11 Landmark teaching styles which emerge when teaching is defined as a chain of decision making. Armed with this knowledge we will explore the styles strengths and what they can achieve, and how Spectrum knowledge provides teachers with a toolkit of styles to deal with any curriculum document or learning objective.
We will provide practical examples of how The Spectrum can aid teachers in meeting learning outcomes from syllabus documents from the UK, Australia, NZ and Sweden to name a few. The final part of this workshop will also demonstrate how The Spectrum assists teachers who use models based practice (MBP) to implement chosen models with greater fidelity by providing the 'how to' in the form of the micro-pedagogies needed.
Audience:
PE Department Heads
PE Teachers
Part Of A Series of Workshops on the Spectrum
Facilitators
BRENDAN SUESEE , Senior Lecturer, University of Southern Queensland
Brendan SueSee obtained his PhD from QUT, Brisbane, Australia in 2012. He was a high school teacher for 21 years and taught health and physical education, geography and history. He has worked at the University of Southern Queensland (USQ) for 6 years. Brendan lectures in courses related to HPE curriculum and pedagogy. His research interests include teaching styles, alignment between HPE syllabus documents and reporting, and cognition. He has co-authored two books on The Spectrum – The Spectrum of Teaching Styles in Physical Education (2020) and The Spectrum of Sports Coaching Styles.
SHANE PILL, Associate Professor in Physical Education and Sport, Flinders University
Shane is a multiple award-winning teacher, teacher educator, and sports coach. He is an experienced chair and board member of peak professional associations for health, physical education, and recreation.
Course Code: PHASEWS-SpectrumofTeachingPE-Feb2022
Event Type: PHASE Workshops