Dieses Event ist beendet.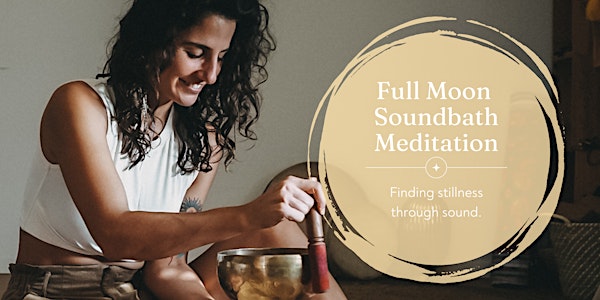 Soundbath - Sound Meditation
Veranstaltungsort
Elevate Studio Zürich
Wyssgasse 2
8004 Zürich
Switzerland
Rückerstattungsrichtlinie
Find peace of mind through sound. Recharge your batteries, let go of stress and treat your body, mind and soul with deeply relaxing selfcare
Zu diesem Event
Sound Baths are probably the easiest way to quiet your thoughts and deeply relax your body. All you have to do is come in comfy clothes, lie down, close your eyes and listen. The sound will then do its job and take you on a journey.
The frequencies emitted by the different instruments stimulate your brainwaves to switch to theta brainwaves while you're awake. Theta states normally occur when you're asleep and deeply relaxed. Going into this state whilst awake, will let you access deeper levels of relaxation and help you de-stress. It's like pressing the reset button.
Nothing brings me more joy than seeing how the stressed faces at the beginning of a sound bath leave deeply relaxed and content with themselves and the world. I would love nothing more than for you to join and experience this yourself.
A soundbath is for you if,
...you feel stressed and want to relax.
...other relaxation techniques have not worked and you find it difficult 'to switch your thoughts off'.
...you want to treat yourself and spend some quality time for yourself.
...you want to recharge your batteries on a mental, physical and emotional level.
Expect to leave deeply relaxed and floaty.
More on my work: https://www.instagram.com/nouria.soulthings/