SOLEMNITY OF THE ASSUMPTION OF THE BLESSED VIRGIN MARY, 7AM Tagalog Mass
Let's work together as we do our best to keep this safe and meaningful for everyone. Only 77 seats per mass can be accommodated for now.
About this event
We are still on General Community Quarantine (GCQ), but we can now accommodate up to 30% of church capacity inside the Main Church at each Mass. To accommodate more parishioners, only one Lector/Commentator (LECCOM) and only one Extraordinary Minister of Holy Communion (EMHC) will be serving in each of these Masses. Consequently, we can now allow 77 persons inside. We leave it up to the discretion of the seniors to come to Mass, but we advise those immunocompromised and/or have comorbidities to please stay home. Young children are advised not to come to Mass.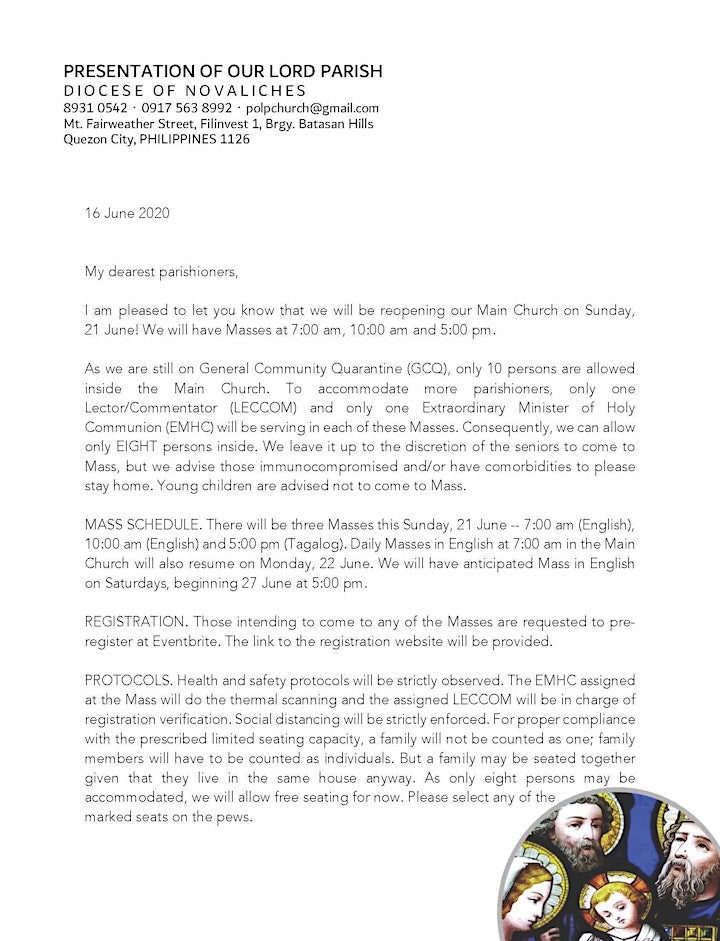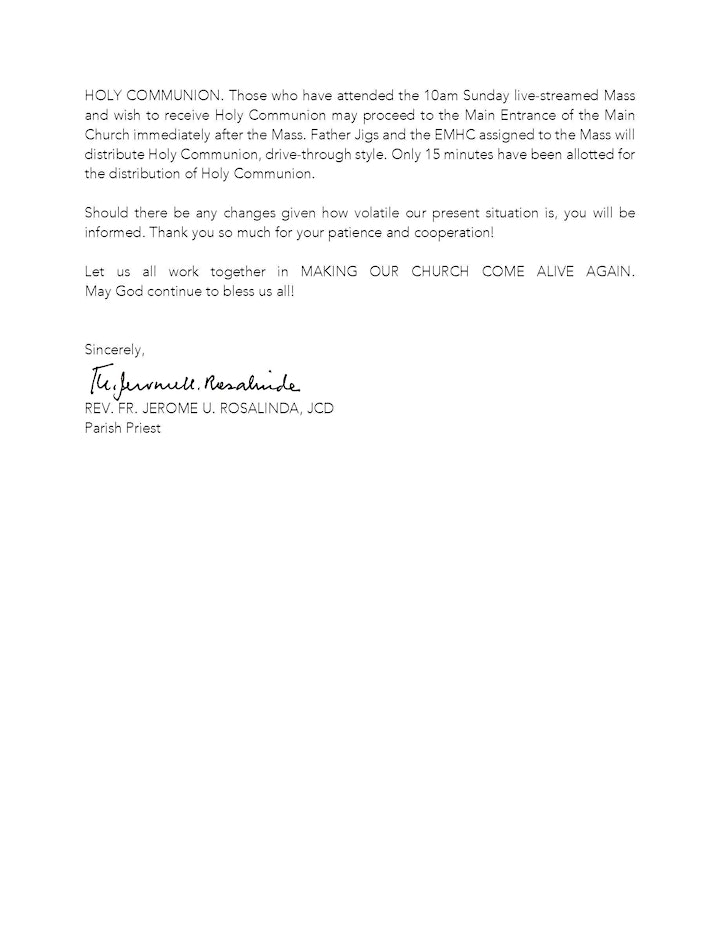 Organizer of SOLEMNITY OF THE ASSUMPTION OF THE BLESSED VIRGIN MARY, 7AM Tagalog Mass