Welcome to the Certification process for the Soft Skills Sims portfolio. Two times 3-hour session
About this event
We're excited to have to begin your own learning journey through the Soft Skills portfolio of Sims. These are practical, well designed Sims that are getting a lot of attention from businesses across the planet.
To get access to the Soft Skills Sims portfolio, we have created a TTT for facilitators using the Leadership Sim.
This is a 2 session event of 3 hours each.
6 people per group (Max)
29th and 30th of November (7pm-10pm HKT)
What will you get?
Fully certified on the Leadership Simulation
All facilitation materials (facilitator guide, ppt, etc)
Access to generate the Simulation automatically on gaminar.net platform
Access to ALL other simulation demo-links (Soft Skills)
Access is extended to all other Facilitators under your account
Upon being certified, you will have access to the demo links for ALL the other Soft Skills Simulations of our portfolio (Negotiation, Remote Leadership, Agile-Scrum, Sales, Project Management). This level of access will allow you to be able to sell the full portfolio of Soft Skills Sims.
The rationale for this TTT approach, is that being trained on every Sim is not practical, as unless you sell and use it soon, the knowledge will be lost. Therefore, after you sell another Soft Skills Simulation you will be able to attend a sectorial Certification session of 3-hours and costs 175 USD.
In short, once you sell one of the Soft Skills Sims, we will help you to get certifed and ready to lead that Sim.
We look forward to supporting you in building your practice, through being trained in this powerful portfolio of Soft Skills Sims.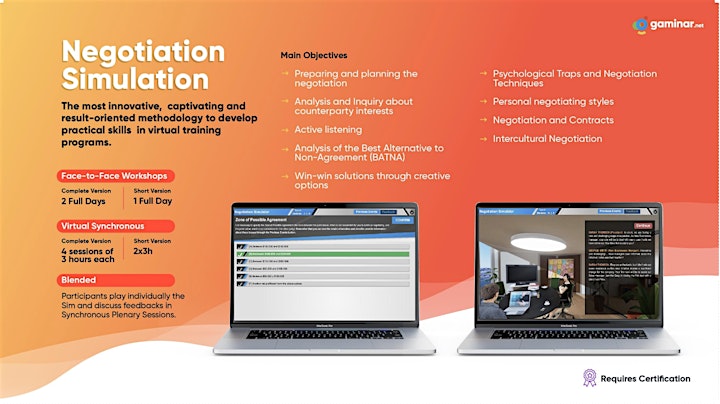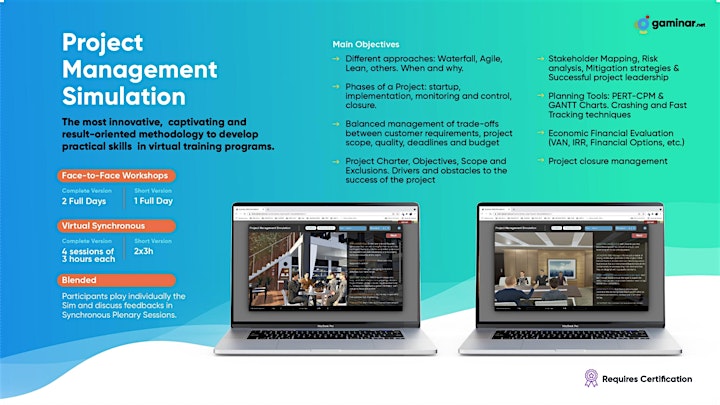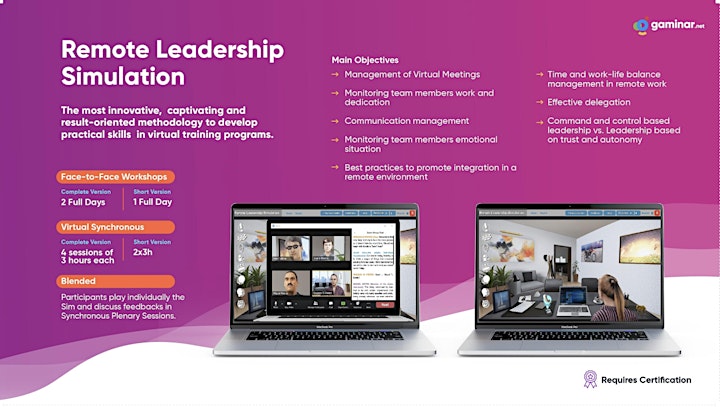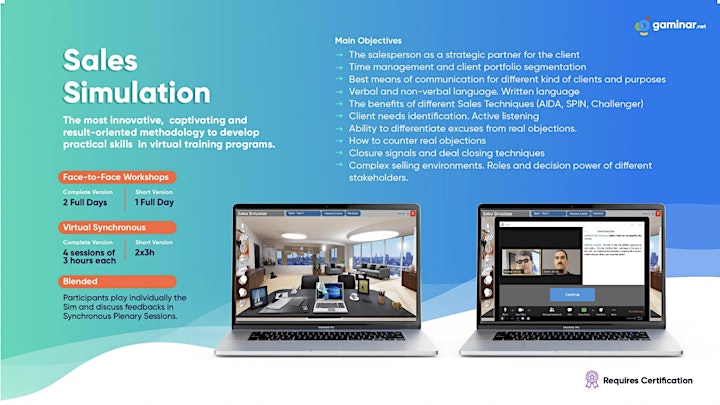 Organiser of Soft Skills Simulation | Certification
Koru Consulting is an organization dedicated to creating dynamic learning interventions, especially for leadership teams. Based in Hong Kong but operating throughout Asia.

The "Koru" is a symbol used extensively in Maori culture. It is a 'spiral', based on the shape of a new unfurling silver fern frond and symbolizing new life, growth, strength and peace.