Description
社交媒體工作坊 - 自媒體才是王道?
適逢國際IT滙2017, The Wave 及 Cloudbreakr 將於Ask Me Anything #SPECIAL 當日同場加映 "社交媒體工作坊 - 自媒體才是王道?" 在這個網絡時代,懂得運用社交媒體作推廣及宣傳至為重要。是次工作坊會提及如何透過社交平台建立自媒體,發放企業資訊和進一步與用戶溝通。透過數據分析企業或個人經營社交媒體的成功個案,探討數位時代的機遇。
Cloudbreakr:

在網絡時代,如何「創造引領潮流的內容」至為重要,而Cloudbreakr團隊的使命正是透過分析社交媒體上的數據,評測網絡紅人的影響力,洞悉下一個網絡熱潮 ; 同時為每位網絡紅人設計準確的身份認證,藉以建立一個專屬社群,凝聚更大網絡影響力。

Cloudbreakr 銳意成為一個「網紅界的LinkedIn網絡」,透過數據主導的分析和評級機制,助東南亞的網絡創作人更有效的經營公眾形象並轉化為事業,發掘更多商機。同時也希望通過數據去推動行業繼續蓬勃發展,尋找更多可能性。而在商業世界,無論是品牌﹑營銷及廣告代理甚至公關代表,都越來越重視網絡紅人對品牌形象及軟性銷售的重大價值;但要尋找到具廣告潛力而又符合企業形象的網絡紅人,往往是一個艱巨的任務。因此,Cloudbreakr 的出現,正好為商業用戶提供一個可靠的平台,以數據洞悉網絡影響力,尋找最合拍的合作伙伴。
演講嘉賓: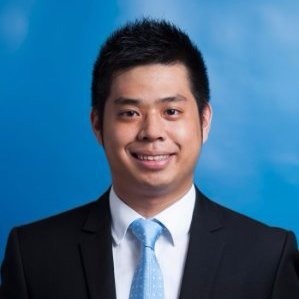 Mr. Rudy Chan 陳慶達先生
Co-founder & Director of Business Analytics of Cloudbreakr
陳慶達先生負責管理公司運營和數據分析項目。包括與數據營銷公司和品牌合作,提供社交媒體數據,以數據洞悉網絡影響力,幫助營銷人員尋找最合拍的合作伙伴。2011在多倫多大學商學院畢業,曾任國際會計師事務所畢馬威諮詢部門的高級顧問一職。
日期: 23-04-2017
時間: 14:30-16:00
地點: 9/F The Wave, 觀塘4號興業街
Google Map: Click here
費用: 全免

註: 活動會以廣東話進行
查詢:
Email: felix.wong@thewave.com.hk
#Tech #Startup #Networking #PanelDiscussion #Workshop #Seminar #ITFest2017 #SocialMedia
Organiser of Social Media 工作坊 - 自媒體才是王道?: Tech Hero in Hong Kong
THE WAVE
是位於觀塘的嶄新綜合平台,提供工作空間、展覽場地及餐飲設施於一身。一班有夢想有熱情的創業者及中小企商家凝聚
一起
去實踐理想、拓展業務、更重要的是突破自己所想及持續發展令業務穩健增長。還有不同行業的專家提供諮詢服務,亦會定期舉辦不同範籌的座談會,有助他們選擇適合的創業或營商環境、發展業務、創新經營,以及了解最新的商業策略和趨勢。
THE WAVE is a cutting-edge, integrated platform which provides co-working space, exhibition venue and catering facilities in the heart of Kwun Tong district. Passionate dreamers, startups, entrepreneurs and SMEs will all bind tightly at The Wave to have a breakthrough, develop their business, expand their companies continually and ultimately make their dreams come true! In order to give them the greatest support from picking the right industry to getting the new insights and developing profitable business model, we offer professional consultation services, regular seminars and forums to make their startup journey easier and smoother.