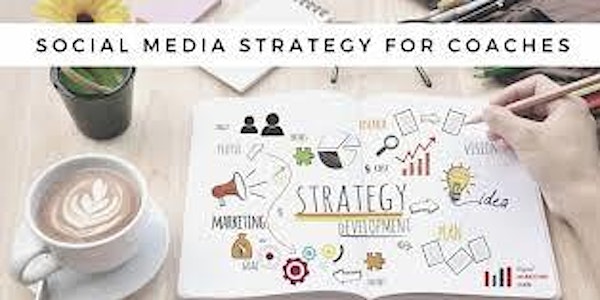 Social Media for Coaches on 28 Sep 2021 (Tue) from 7:30 pm to 9:30 pm
HKICC Coach Development Workshop : Social Media for Coaches on 28 Sep (Tue) from 7:30pm to 9:30pm
Refund Policy
Contact the organiser to request a refund.
About this event
Why is it important for coaches to be present on social media?
This workshop will provide you with a basic overview of the world of social media, its tremendous growth and accessibility over the past couple of years, learning about different social media platforms (Facebook, LinkedIn, Instagram) and their significance and understanding why it is important for coaches to include social media in their marketing and communication strategy. This interactive talk will also cover
The benefits of choosing the right social media mix for your coaching practice.
Knowing your audience. Understanding customer demographics. 
Communicating with your audience.
Knowing your customers' expectations.
The importance of building relationships and build your personal brand
Why is it important to pay attention to trends in your industry and keeping your social media platform updated? 
Using the "right" social media platform/s, how do you know which social media platform is good for you?
Using the right tools to engage with your audience. 
Speaker - Mehroo Turel
Ms. Mehroo Turel, MBA in marketing, worked in the corporate world in sales and marketing for over 6 years, before deciding to become a full-time stay-at-home mother to her children. Having lived in India, Hong Kong and the UK has helped her understand the importance of cross-cultural living and the need to be adaptable to new situations.
Mehroo is a blogger and a serial entrepreneur who loves connecting with people both online and offline and she successfully runs a supportive community of women entrepreneurs in HK called Mums@PLAY. Social media started as a personal need to stay in touch with her family, but soon became an important part of her marketing plan for her small businesses. In the wake of Covid-19, Mehroo undertook a brand-new journey of self-discovery by committing herself to a coach certification program. She passionately pursues her coaching practice bringing personal and professional excellence in individual lives and is now a credentialed ICF-ACC coach. Mehroo leads an energetic and active lifestyle and when she is not busy organizing events or coaching, she can be found hiking up the hills around HK island or walking her pet dog Loki.
Date: 28 Sep 2021 (Tue)
Time: 7:30p.m. – 9:30p.m.
Format: Online Zoom (link will be sent out one day prior to event date)
Early Bird Fee : sign up on or before 14 Sep, 2021
HK$100 for HKICC members, HK$200 for non-HKICC members
Fee if Sign up on or after 15 Sep 2021
HK$120 for HKICC members, HK$250 for non-HKICC members
Any enquirers, please contact Selina Wong, VP Coach Development at 90917127