Smart Urbanism: utopian or survival vision for 2030?
International speakers challenging the vision of smart urbanism, the perception of a smart city and the necessary blueprints.
About this event
Today's smart city is a framework, mostly reliant on Information and Communication Technologies (ICT), to develop, deploy, and promote sustainable development practices to address growing urbanization challenges.
In the past few years, there has been an explosion of new hardware, software and data-enabled approaches. Entrepreneurs in this sector are doing their part and creating exciting products and services to address communities' unmet needs.
Perspectives on smart cities range from technical and social to economic and ecological. Depending on whether the perspective is on urban planning, ICT, energy, mobility, governance, or economy, the definition of a smart city can differ in multiple ways. However, synonyms such as intelligent, virtual, knowledge, sustainable, talented, wired, digital, and eco are often used to describe smart cities.
We have invited very prominent and international thought leaders to our webinar on Smart Urbanism, come and tune into an interesting conversation.
About our speakers: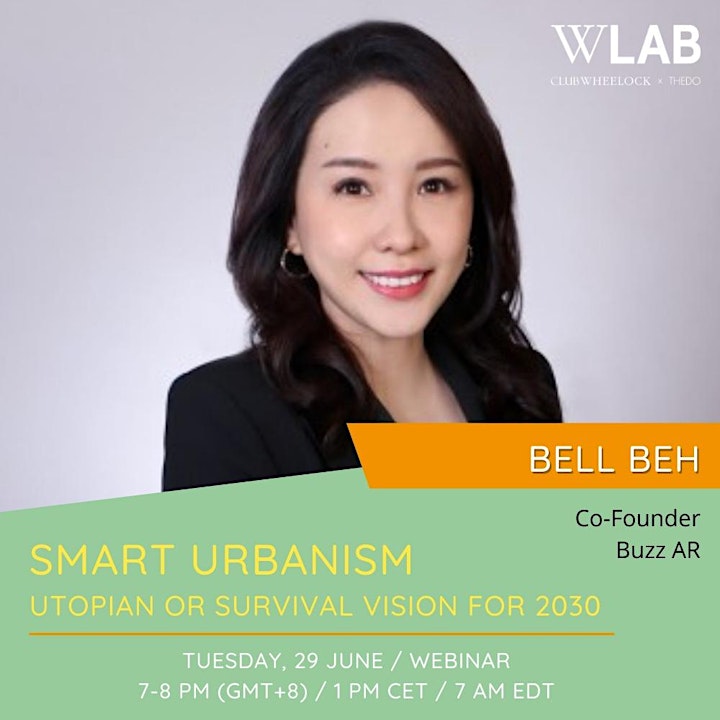 Bell Beh
As a lawyer turned entrepreneur, Bell Beh is currently running Buzz AR, an immersive tech company with its headquarter in Singapore.
Buzz AR is the first Augmented Reality local company in Singapore that has scaled with large enterprises. Existing clients include Fortune 500 companies in China, Singapore. Their flagship solutions provide Web AR (AR Mascot), BuzzCam to drive footfall to businesses. It also provides digital way-finding, gamifies business rewards using an AR Gamification and also has their own content creation platform for people to create campaigns with an AR Mascot.
Bell's previous roles acquired Legal, Compliance and Regulatory professional skills with regional exposure for the past 1 decade.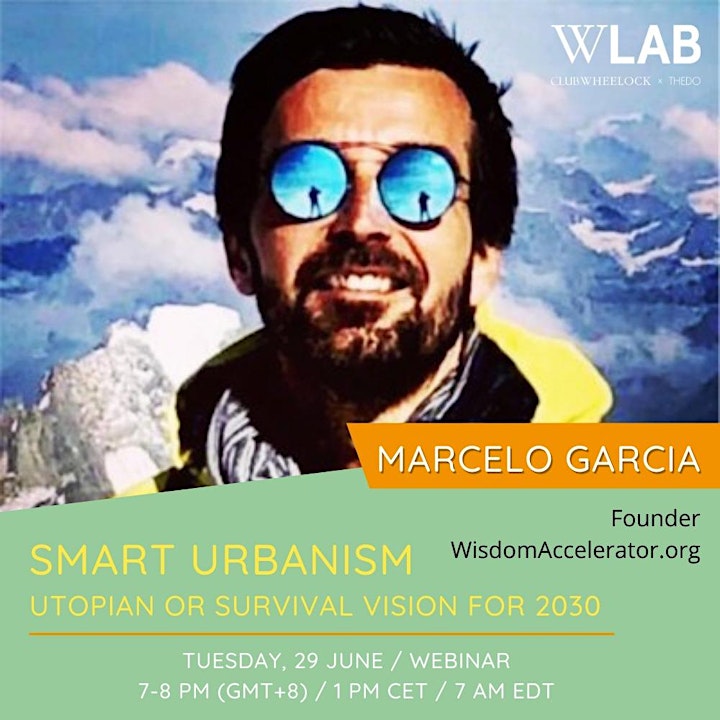 Marcelo Garcia
A member of the world-famous Explorers Club, Marcelo is a Smart Cities Expert with the United Nations Economic Commission for Europe and IESE.
He is also the creator of the Wisdom Accelerator for Youth (WAY) concept, which supports ambitious teenagers worldwide, and has its flagship event annually during the World Economic Forum in Davos.
"The WAY program focuses on convening a small classroom-sized group of highly motivated teenagers from around the globe during the Davos WEF week so that they can have fun together to bond as a community, learn from world leaders in fields that they find relevant, and produce valuable materials to share with as many teenagers around the world as possible," the WAY website explains.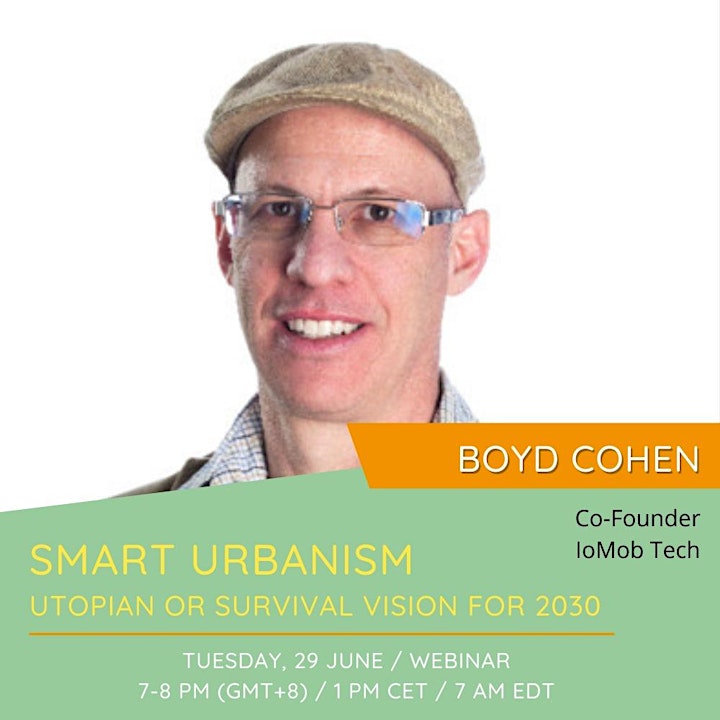 Boyd Cohen
Boyd Cohen, Ph.D., is an urban strategist focused on the areas of urban innovation, entrepreneurship, smart cities and urban mobility.
In 2018, he co-founded Iomob (iomob.net) to transform the mobility sector by providing an open, interoperable mobility as a service (MaaS)/Mobility on Demand platform for enterprise customers. Iomob has participated in the Wayra UK/Catapult and Techstars accelerator. Iomob has deployed its platform (or about to) for Renfe (Spanish rail), London North Eastern Railway (LNER), Skanetrafiken (Sweden) and Wellington (New Zealand) as well as an initial exploration with Ford in the US.
Specialties: Smart cities, urban & sustainable entrepreneurship, business development, clean technologies, open innovation, design thinking, smart and shared urban mobility.