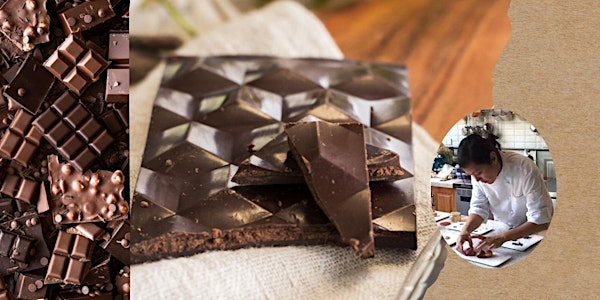 Single Origin Chocolate Tasting Class
How could chocolate lovers miss out on Neogourmets chocolates developed by French Michelin Chef - Thierry Marx?
When and where
Location
FoodCraft Room A, 16/F, Yiuga Factory Building, No.62 Victoria Road Kennedy Town Hong Kong Hong Kong
About this event
*Class Cancellation Policy applies, please refer to the bottom of page
DISCOVER CHOCOLATE WITH NO ADDED SUGAR
Welcome to this class where will be taking you on a tour around the cacao world to taste different origins.
Join Marsha who is passionate to share her culinary knowledge and discovery of this beautiful chocolate tablets range with no added refined sugar, using only fruits.
WHAT WILL YOU LEARN?
With the chocolate at its purest form. you will be learning how to taste the difference of the different type of cacao beans from different origins. Just like wine tasting, cacao also has a very complex flavor profile.
WHAT WILL YOU TAKE HOME?
- A comprehensive tasting sheet form the class
WHAT TO BRING?
- x1 pen
DETAIL
Length of Class: 1 hour
Venue: Room A, 16/F Yiuga Factory Building, 62 Victoria Road, Kennedy Town
*Please enter from Sai Ning Street
CLASS CANCELLATION POLICY
We will confirm your seat(s) once all fees are received. Deadline for any cancellation or changes(eg. rescheduling) is 7 days prior to the scheduled date of the event. All fees will become non-refundable after the deadline. Cancellation requests should be made in writing at least 7 days prior to the class for any refund to be processed.
*The policy applies to sign-ups within the 7-day period before the scheduled event