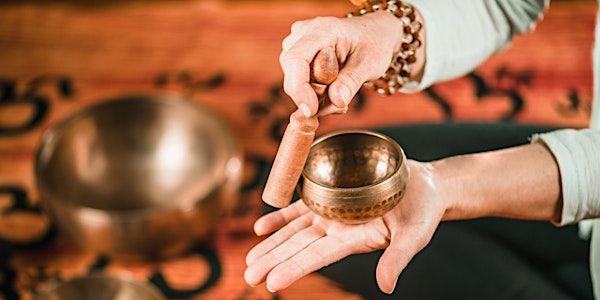 Singing Bowl Sound Therapy Workshop
Singing Bowl Sound Healing Sound and sensation Therapy journey: Sound and vibration is a kind of natural healing
When and where
Location
Yogalogy Studio (TST) Rm901 Cheuk Nang Centre 9-11A Hillwood Road, Tsim Sha Tsui, KOW Hong Kong
Refund Policy
Contact the organiser to request a refund.
About this event
Sound healing is an art and it can harmonize the brain wave through the vibration. The sound wave of singing bowl travel through your body of which it can cultivate healing brainwave states, creativity and clarity.
We would also use palo santo (holy wood) for calming ritual which helps promote a shift in energy.
You are invited to open your senses to feel how the sound and vibration resonates with the frequency of your body. You could explore how your body and mind will response to it. Let's discover through the sound journey together with our sound therapist Cyan(Certified Singing Bowl Therapy Instructor Level 1 & 2).
Max: 8 pax
淨化感官之旅:頌缽讓你於聲頻沐浴,聖木、鼠尾草及乳香讓你透過嗅覺舒壓
頌缽是一種聲音治療,即是透過聲頻作治療。世上的人事物都擁有其獨特頻率,如果人的頻率平衡失調,情緒及精神就會受影響。人體有70% 是水分及液體,頌缽的聲音及震動頻率能與身體器官、細胞、血液產生共振,使腦電波、心跳、呼吸等回到平衡狀態,因此可以紓緩身心問題,如緊張、失眠、憂鬱。
在Sound bath進行的過程中,亦會燃點聖木及鼠尾草,淨化心靈,排解緊繃的心。