Initiations Journeying Tasting Energy Despacho ceremony Weaving belts of power One of its kind retreat offered first time in Hongkong
About this event
In shamanic traditions, journeying to the Upper World is just as important as the Lower World.
As we are meeting Power Animals in the Lower World, we will be meeting our Spirit Guides in the Upper World. These compassionate helping spirits will share with us knowledge and information for healing and divination, as well as information that will guide us towards growth and
We will also be working with Our own energy body. Moving energy around and inside our body with intention to balance our energies. Improve our relationships with all by weaving the belts of power.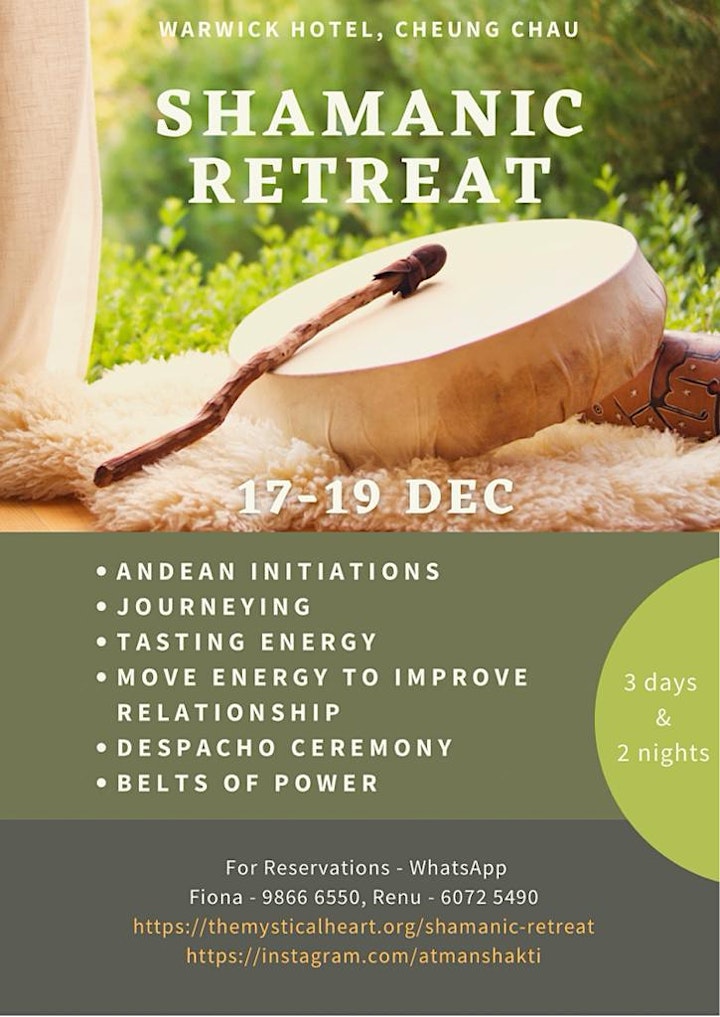 HK$ 10,988 (Single occupancy) HK$ 9,888 (Double occupancy)
For Registration and to find out more about this retreat call Fiona (9866 6550) and Renu (6072 6590).
https://themysticalheart.org/shamanic-retreat https://www.instragram.com/atmanshakti
I give gratitude to each of you for joining us and sharing this exciting program offered for the first time in Hong Kong.