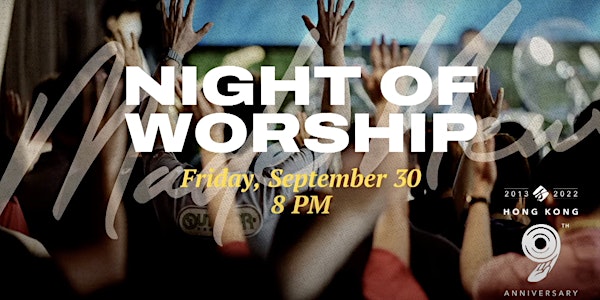 (Sep 30) Night of Worship
Saddleback Hong Kong Night of Worship
When and where
Location
Hong Kong Cheung Sha Wan Cheung Sha Wan Hong Kong
About this event
根據政府最新於9月30日實施的防疫規定。五歲以上小童進入「宗教處所」時需出示疫苗通行證,
所有五歲及以上人士進入禮堂敬拜時請出示疫苗通行證。
*9月30日晚會將會於禮堂以外另設有少量兒童托管服務
According to latest the Government regulation, starting from Sep 30, children above the age of 5 are required to comply with the vaccination requirements under the Vaccine Pass for entering "Religious Premises".
All persons above the age 5 and above will be required to have valid a "Vaccine Pass" for entering the 及Worship Hall.
*for Sep 30 Night of Worship, limited children care will be provided next to the Worship Hall.