Description
Search Engine Optimization Training Course
For everyone who learns the basic knowledge and practical technique of SEO
DATE: June 27, 2018
TIME: 19:00-22:00
DURATION: 3 hours
---
Training content
1) Basic Principles of SEO
What Google are really looking for?

Best Practice from Google

Use of Google Search Console: How Google sees your website

Use of Google Analytics: How to observe user's behavior to optimize your site

Content Drafting and Keyword Research
2) Update on Google algorithms
Why does Google keep updating their algorithms?
3) Google's trend in 2018
What is Voice Search?

How to optimize it?
4) Common Mistakes on SEO
Best pratical tips for opreation

Real cases study
---
Who Should Attend?
Digital Marketing Managers, Marketing Managers, Entrepreneur, Online Shop Owner or those who would like to know more about SEO
Why should you learn?
Nowadays, most of the people are using Search Engine to search what they want, including your product or service! In order to bringing more and more free traffic of your target audience (TA) and business to your website, it's time to start learning how to optimize your website!
Let your target audience finds you!
Do you ever have this question in your mind?
"It is so hard to find my target customers."
Organic search result shows websites, which is most relevant to people's search. In other words, traffic from organic search are some people who interested in those thing, and even ready buyers!
By learning and implementing SEO, you can connect your target audience in an effective way. After gaining target traffic, it's not only building your brand reputation, you can also plan your business by better using the data such as converting them into sales opportunities!
Correct the past, and open a way for future
We will tell you some common mistakes of SEO by consolidating data from thousands of real cases. If you own a website, you can check it out immediately right after the course. Moreover, by knowing the coming trend of Google search, you can do more and faster to lead your competitor in search engine!
Better communication with working partners
What is the best practice of a website? In the past, you may think appearance is the most important element for a website. After this course, you would be able to judge and consider from angle of SEO. Hence you can enhance the communication with web designer and web programmer by telling them what suits the website the best.
Get prepared to apply what you learnt
By combining with knowledge of Google Analytics, you can further analyze the user behavior, which is absolutely essential to SEO. So if you had finished Kenneth's "The Google Analytics Pro Series", it is highly recommended to expand your online marketing knowledge and skill starting from this course.
What can you expect?
After the training, you will be able to understand the basic concept about Google's algorithm on search engine ranking. You will also know the tool to improve search engine performance, as well as how to do on-page SEO on your own even without any programming skill.
This course is easy to understand which suits beginners. It is also important if you are interested in going deeper on advanced SEO training.
How does the training run?
Quota: 30 persons per sessions
Course format: Dynamic lectures taken in 3 hours
Language: Cantonese (with English training notes)
---
Trainer Profile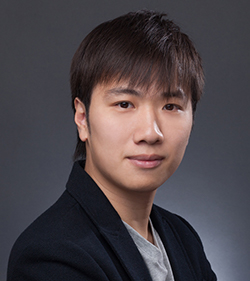 Ringo Li
A self-made SEO expert with vast handful experience on SEO since 2012.

Ringo learned SEO via marketing his own products and service to the world most competitive country - USA.

Started his SEO digital agency since 2013, providing SEO advices and solutions to companies with different size.

Served more than 100 clients including Top 10 companies in the world and listed companies in Hong Kong.

A "ghost" SEO expert on some of Hong Kong top digital agencies

Start training people on the importance of SEO in recent years

Being invited as a speaker for different digital marketing events

Goes to US every year for lesson to keep updating his knowledge and skill set

Providing digital marketing insight to the public as a columnist in Capital Weekly