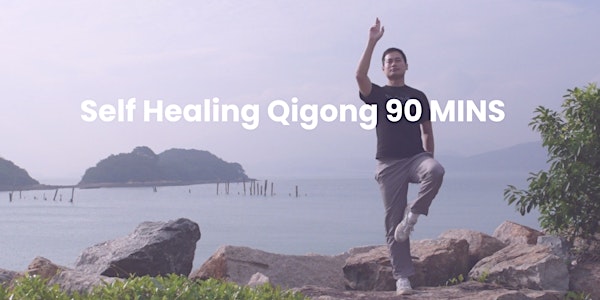 Self Healing Qigong 90-min | 90分鐘自療氣功
Fast Track Qigong (Chi-gong) self care practice programme for beginners | 氣功速成及自理實踐入門班
When and where
Location
iLiving HK 4/F, 31 Hollywood Road Central, Hong Kong, HKI Hong Kong
Refund Policy
Contact the organiser to request a refund.
About this event
Self Healing Qigong 90 MINS
Every Tuesday 12:30 pm - 2:00 pm | Every Saturday 10:15 - 11:45 am
"Qi" is Energy. "Gong" is Practice.
Qigong is Energy Practice (Exercise) originates from ancient China and is a system of coordinated body-posture and movement, breathing, and internal awareness practice, with its main purpose for health and wellbeing. "Qi" is the life force energy that permeates all conscious living systems on the quantum level and it responds to our intention.
Small class with individual guidance and 1.5mt distance between participants.
Date: 13 Aug 2022 (Saturday)
Time: 10:15-11:45 HKT
Venue: 4/F, 31 Hollywood Road, Central, Hong Kong
Price: HK$350.00
Co-organiser: Mr. Lawrence Tse.
Chinese is spoken if needed.
Click HERE to register.
https://www.ilivingacademy.com/self-healing-qigong
90分鐘自療氣功
逢星期二 中午 12:30 - 14:00 |逢星期六 上午 10:15 - 11:45
"氣"是能量,"功"是修行。
「氣就是維繫生命的能量」。氣功是中國古代的養生秘方,當氣血通暢、代謝功能好,自然精力充沛。是一種透過自我身心鍛鍊,自我自療的功法。氣功屬於「慢養生」,是靠意識、呼吸的自我控制來進行,只要持之以恆,一樣可改善身體機能,延緩青春的腳步。每次療程約長90分鐘。
個別指導及小班教學提供足夠的空間,參與者之間的距離為 1.5 米。
日期:8月13日 (星期6)
時間:上午 10:15 至 11:45
語言:全英語或中英視乎參與者需要
地點:香港中環荷李活道31-33號4樓
費用:HK$350.00
協辦者:Mr. Lawrence Tse.
按此報名。
https://www.ilivingacademy.com/self-healing-qigong