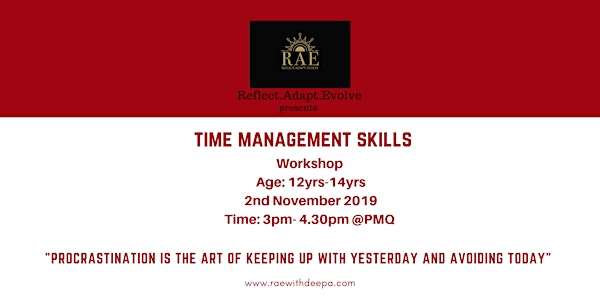 Self Discovery & Leadership Program
Even though you are trying hard to teach time management to your child, why do you think it is not working?
When and where
Location
MakerBay Central 35 aberdeen street, PMQ #h508 Hong Kong , HKI Hong Kong
About this event
Do you think your child waste time and procrastinate?
What are the skills required to manage their time?
Your child plan their time table but aren't able to follow, why?
How can they implement their schedule in one part of their life but not in other part of their life ?
what are the few methods to overcome procrastination?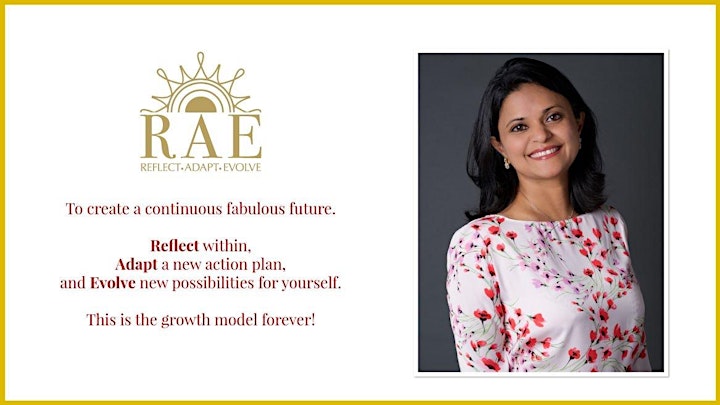 Deepa Gupta is a Founder of RAE and a Certified Life Coach and a Money Coach, she has a real passion for maximising the joy of childhood, and a passionate cook.
Before she moved to Hong Kong in 2007, she worked in New Delhi for eight years in telecom and banking industry, where she headed a team that she grew from zero to eighty.
She loves sharing her life coaching tools and techniques with young students. She believes in self discovery at early age and building the foundation with essential life skills like gratitude, managing and expressing emotions, developing leadership qualities which will prepare them to focus and handle the pressure of high school better.
Gratitude !