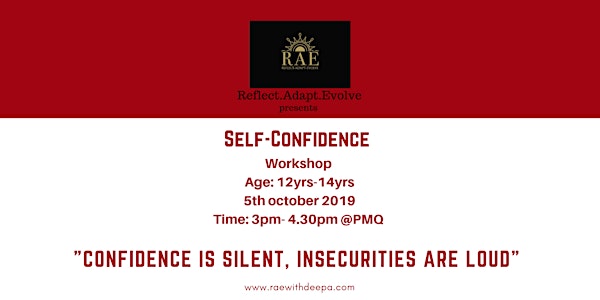 Self Discovery & Leadership Program
Give permission to your child to blossom in the self confidence and enhance clarity to their full potential.
When and where
Location
MakerBay Central 35 aberdeen street, PMQ #h508 Hong Kong , HKI Hong Kong
About this event
Do you think your child has more potential and they lack self-confidence?
How do you explain self-confidence to your child?
Why do you think your child feel scared to show their full potential?
How does your child's brain recognise self confidence and satisfaction?
What are the three qualities for being self confident?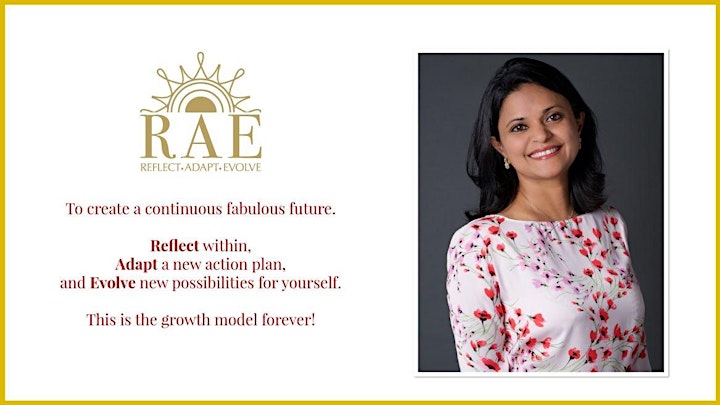 Brief introduction of an organiser;
Deepa Gupta is a Founder of RAE and a Certified Life and a Money Coach, has a real passion for maximising the joy of childhood, and a passionate cook.
Before she moved to Hong Kong in 2007, she worked in New Delhi for eight years in telecom and banking industry, where she headed a team that she grew from zero to eighty.
She loves sharing her life coaching tools and techniques with young students. She believes in self discovery at early age and building the foundation with essential life skills gratitude, managing and expressing emotions, developing leadership qualities will prepare them to focus and handle the pressure of high school better.
Gratitude !