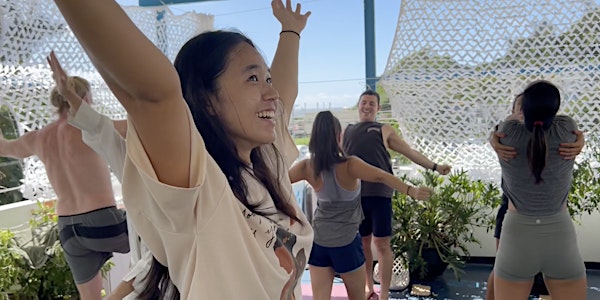 Self-Discovery and Breathwork Field Trip
We invite you to explore, have fun and celebrate your human experiences around self-exploration, conscious connections and more..
When and where
Location
Big Wave Bay Village Residents Car Park (meeting point) Big Wave Bay Village Hong Kong, HKI Hong Kong
About this event
This field trip themed "THIS IS ME" invites you to explore, have fun and celebrate your human experiences. The day is designed around self-exploration, expanded awareness and conscious connections.
Mental Muscle Field Trip itinerary:
- Movement & Connection (interactive and physical exercises suitable for all levels, yet will challenge even the fittest amongst you)
- Emotional Fitness Exercises (challenges you to explore your deepest thoughts and feelings)
- Breathwork Practice (breathing practices for everyday life and a full session to explore our relationship with happiness on a whole new level)
- A delicious picnic from a locally catered business
With utmost care, we are dedicated to create a safe environment for you to explore, open up and step into an expanded version of you.
We can't wait for you to join us!
---
"Just do it- you won't regret it. Go have a little holiday by the beach and come away with more than you started with." - Review by Sam
"A HUGE thank you. I have been different this week. That's no BS. I have emitted wholly the person I want to be and aspire to be and kept my values present and awareness of squeezing in the things I love. I would call that a success from your side !!" - Review by Matthew
"A day of self exploration and to connect with yourself – would be beneficial no matter how far along you are on your journey" - Review by Carrie
---
Field Trip Experience: 2500 HKD
***Eventbrite special offer 1800 HKD (+ eventbrite fees)
Our vision is that everyone is resourceful and unique. Our mission is to help people (re)discover their strengths to live an authentic and creative life.
We are a team of 4 who have each experienced fought through our fair share of hardships that has led to us creating Mental Muscle, a concept that promotes heart-work, deeper connections and skills for awakened living.
* Read more about Mental Muscle Field Trips here: www.mentalmuscle.co