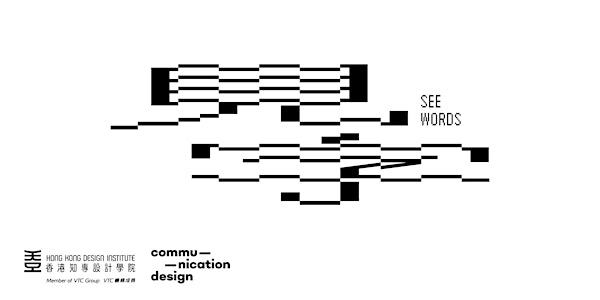 See Words, ____ An Exhibition of Typographic Work
This exhibition is hosted by Hong Kong Design Institute's Centre for Communication Design in collaboration with Typeclub Hong Kong.
When and where
Location
Hong Kong Design Institute Centre for Communication Design Room A810, Hong Kong Design Institute 3 King Ling Road, Tseung Kwan O, NT Hong Kong
About this event
20 May – 20 July 2022
Closed on Tuesdays, Sundays and public holidays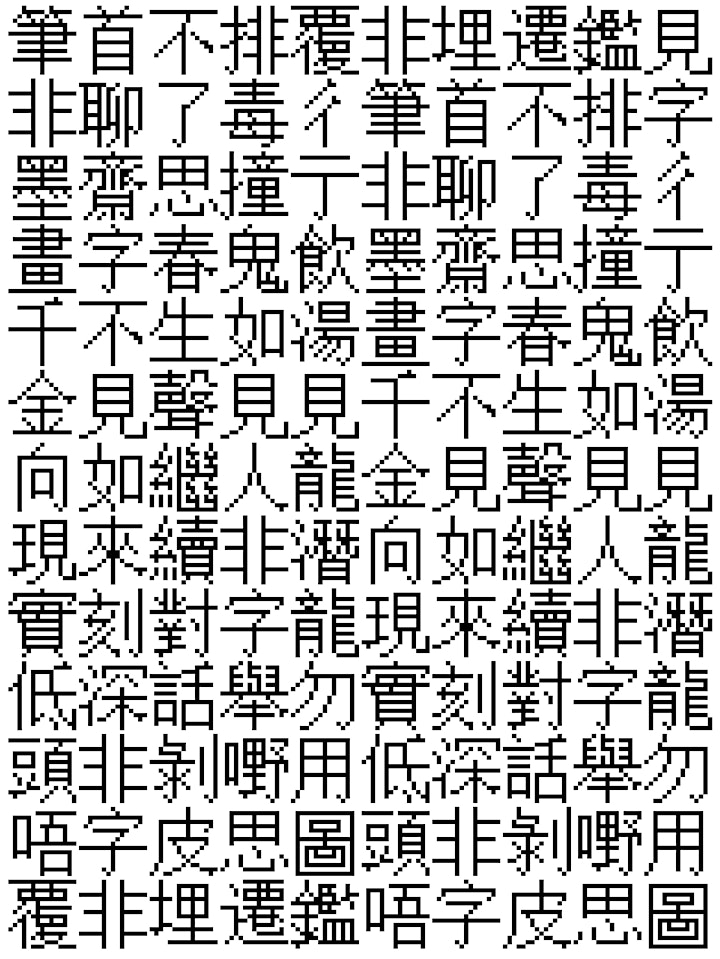 Words are carriers of meaning. When words are frozen in time, we have visible language: something that preserves meaning for a potentially wider audience, transcending time and geography.
When words are made visible, they need to take on tangible form. It includes such things as style of lettering, scale, colour, layout, formatting, material, placement, as well as the situational context of the message including time, place, and readers.
What does one do when they see words? Words frozen in time and space often inspire action, if not simply inspire. In other words, causing change in the mind and in behaviour. When words become message can inform, amuse, order, entertain, scare, enlighten, warn, teach, antagonise, or make us warm and fuzzy inside. Words are manifestations of us as social beings.
This exhibition showcases typographic work by 30 creators, where they explore the communicative potential of visible language.
Typeclub Hong Kong
We promote and advance the craft, innovation, efficacy and knowledge of typography in Hong Kong, the Asian Pacific region and beyond.
We are a diverse group of typography practitioners. We work with typography across media and creative practices including graphic design, advertising, type design, publishing, interactive media, signwriting, film and video, education and research.
We organise events such as exhibitions, talks and workshops. We disseminate good practices and resources on typography, and work with other organisations to advance knowledge. Through our work we develop practicing and future designers and advocate for the value of good typography amongst the general public with other industries and streams of thoughts.
Special Precautionary Measures
The hygiene of the facilities will be strengthened. Regular disinfection of toilets, lifts, escalators, railings, buttons, and all public areas of the exhibition venues and campus will be arranged. Sanitising mats and alcohol hand sanitisers will be provided. Enhanced cleansing in between sessions will be conducted.
For everyone's health and safety, capacity is limited, and an advance ticket is required for visitors. Reserve online and present your e-ticket at the entrance of the Hong Kong Design Institute (HKDI). Maximum two tickets per registration.
Visitors are subject to a temperature check before admission. Visitors with fever symptoms will not be admitted.
Use our free hand sanitiser before admission, wash your hands frequently, and avoid touching your face.
Staff and visitors will need to wear their own masks in the gallery.
Enjoy the exhibition and maintain social distancing throughout the gallery.
Children aged under 12 must be accompanied by an adult.
HKDI Centre for Communication Design will review the situation and adjust relevant preventive measures as and when necessary.
入場注意事項
我們將加強校園設施清潔,並為洗手間、升降機、扶手電梯、樓梯扶手、按鍵及公用區域作定時消毒,展覽館將提供消毒地墊及酒精搓手液,並於每節參觀時段之間閉館進行清潔。
為保障每個人的健康,我們限制每日入場人次,如參觀展覽,請先到網站預約,入場請於香港知專設計學院閘口出示電子登記紀錄。 每次交易可登記最多兩張門票。
進入本館人士須接受測量體溫,若有發燒徵狀(等如或高於37.5°C),請勿進入。
進入本館人士須使用酒精搓手液。常洗手,避免觸摸面部。
進入本館人士須佩戴自備口罩。
欣賞展覽同時請保持社交距離。
十二歲以下之小童須由成人陪同入場。
傳意設計研究中心會檢視情況,需要時將調整有關預防措施。