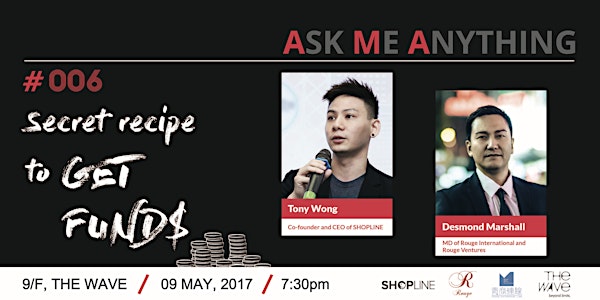 Secret Recipe To Get Funds - The Wave AMA #006
When and where
Location
9/F, The Wave 4 Hing Yip Street Kowloon Hong Kong
Description
What is AMA?
The "Ask Me Anything" Series encourages an "audience-oriented conversation" instead of the conventional "lecture-style" speaker series. Our guests will respond to any questions, and extend the discussions to engage the audience in further conversations. Ultimately, we want to create a passionate community and celebrate difference. AMA aims to connect aspiring individuals from different walks of life to question, converse, and inspire in our cozy event setting with the diverse list of guest speakers. Our previous events have connected entrepreneurs, sparked start-up proposals, and left audiences with not only answers, but more questions.
Why join?
- Take the opportunity to closely connect with industry leaders
- Expand social circle and meet potential business partners
- Motivate audience to take actions and kickstart their projects right away
- Build an interactive platform to strengthen social bonding
Who should join?
The AMA series welcomes startups, passionates, people who love to interact with influential speakers and students to join.
Event Schedule:
1. Ice-breaking session in groups
2. Guests' 3-min introduction
3. Participants team up to brainstorm questions
4. Questions & Free Conversations
In #006, We are delighted to invite Tony Wong and Desmond Marshall to join our community!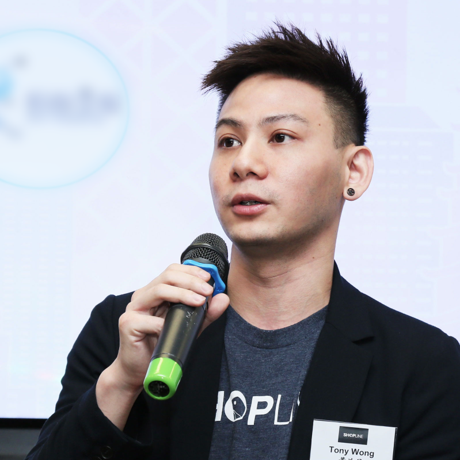 TONY WONG
Co-founder and CEO of SHOPLINE
Tony Wong, Co-founder and CEO of SHOPLINE, is a 2x serial entrepreneur, experienced product manager and full stack developer. Before founding SHOPLINE, he has managed high profile projects in media and e-commerce industries such as TVB and Next Media. He is a founding member of a successful HK startup in 2012, Viss. Tony was an Overall Winner at Startup Weekend HK 2013 and he also holds a Master of Science from HKUST Business School. As SHOPLINE Founder, he grew the team from 3 to 80 within 2 years and built a strong product with an agile development team, powering thousands of merchants to achieve their own entrepreneurial dreams. Tony also led the team into 500 startups accelerator in Silicon Valley, a huge achievement as the second team to be accepted from Hong Kong. He raised a financing round from the Alibaba Entrepreneurs Fund. He brings diversity and global insights to SHOPLINE's startup culture, having lived in Latin America, South East Asia and North America.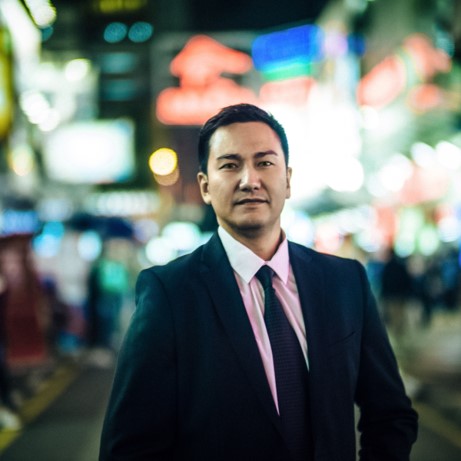 DESMOND MARSHALL
MD of Rouge International and Rouge Ventures
Mr. Desmond Marshall is the MD of Rouge International (www.RLSCLUB.com) and Rouge Ventures (www.RougeVC.com); angel investor, corporate strategist. Desmond has been working with many international brands, companies, startups, etc. for more than 20 years, in enhancing their strategic businesses and implementations, through repackaging, improving business operations and sales, and finding new investors alike, especially in China and Asia regions. He is also the founder for Asia's top international investor funding event platform, Pitch Perfect (www.pitchperfectevent.com), attracting companies and investors alike from around the world. He is an adviser to the Trade and Industry Department of the Hong Kong SAR Government, and is also an active public speaker and collaborates with various organizations around the world.