About this Event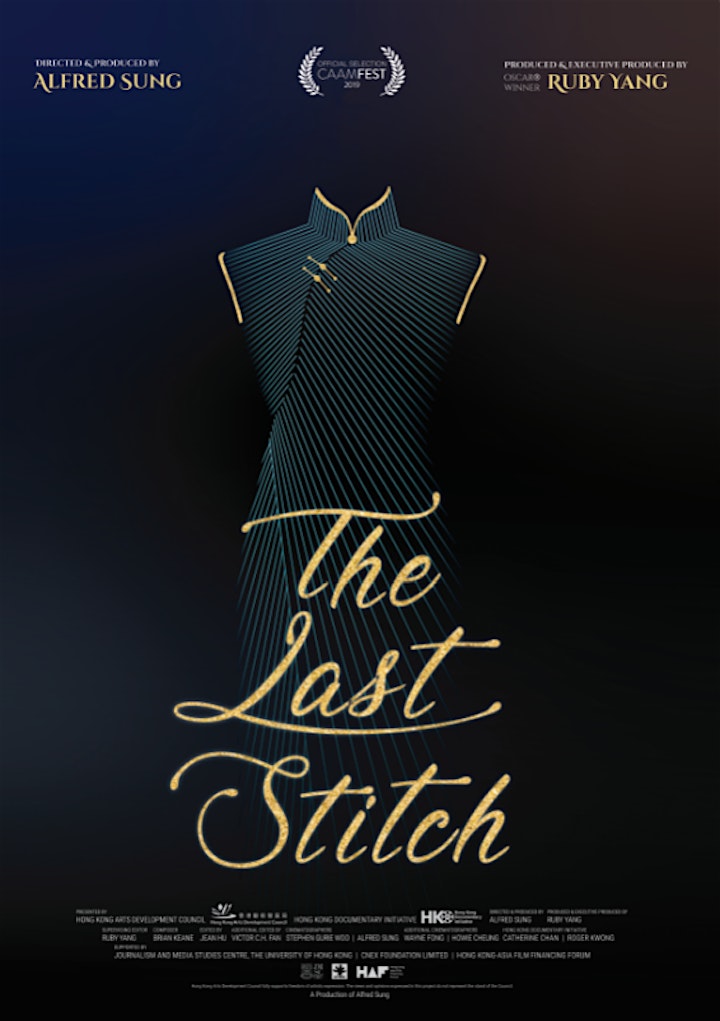 Screening 公眾放映會
Design Spectrum x MOViE MOViE: The Last Stitch
設計光譜 x MOViE MOViE: 《雙縫》
《雙縫》是一部講述一家三代均為裁縫之家漂泊海外的本地人物紀錄片。以一個家庭、幾套長衫,編織出一個貫穿上海、香港、多倫多的大歷史小故事。
"The Last Stitch" is the documentary telling a local family featuring three generations of tailors and their overseas journeys. The story of the cheongsam takes the audiences from Shanghai to Hong Kong and Toronto, reflecting the history of the Chinese diaspora and the decline of traditional tailoring.
Director 導演:Alfred Sung 宋軒麟
Producer 監製 : Ruby Yang 楊紫燁
Cast 演員:Tommy Sung, Connie Sung, Simon Sung
Length 片長:70 minutes 分鐘
Language 語言:English, Cantonese & Putonghua (Chinese & English subtitles) 英語, 粵語 & 普通話 ( 含中英字幕)
Date 日期:10.01.2020(五)
Time 時間:7:00pm – 8:30pm
Venue 地點:Public Open Space, G/F, 7 Mallory Street, Wan Chai 灣仔茂蘿街 7 號地下公共休憩空間
No. of Participants 名額:70
Free of charge 費用全免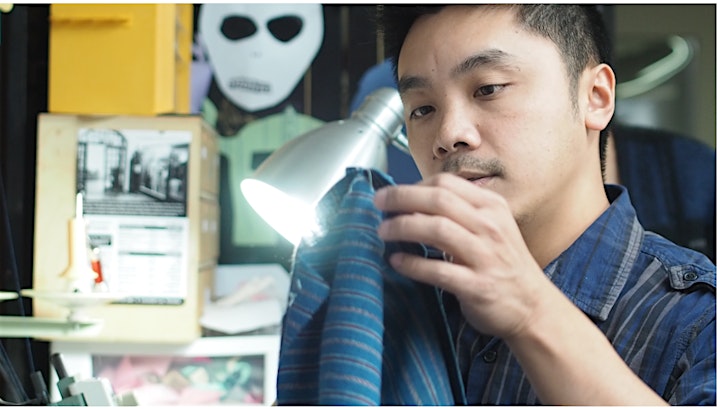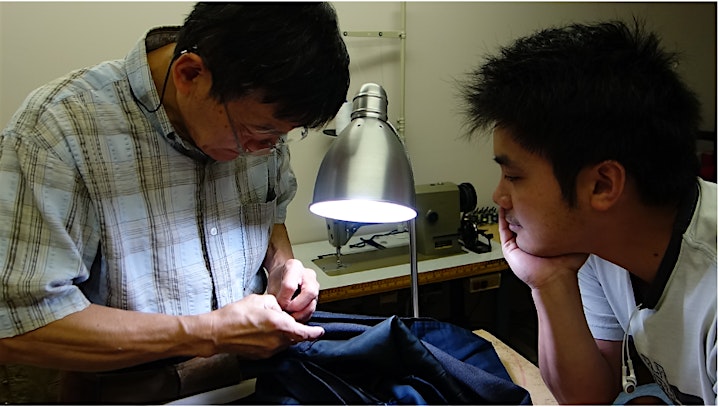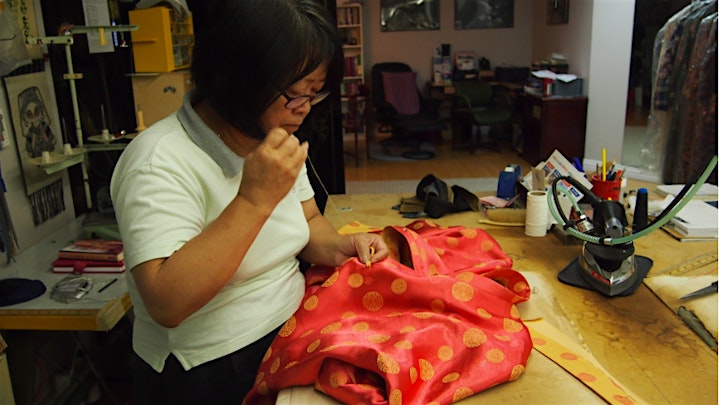 Media Partner
媒體伙伴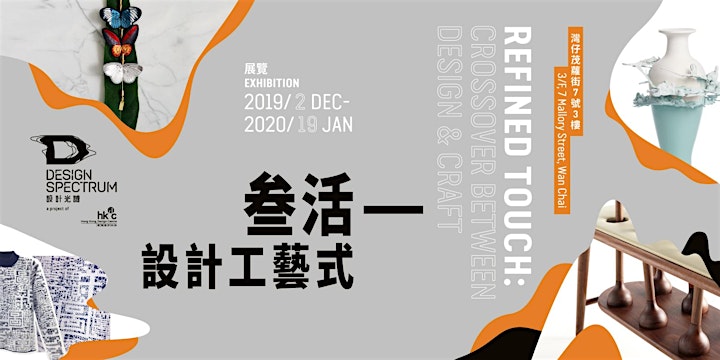 About the Exhibition - REFINED TOUCH: CROSSOVER BETWEEN DESIGN AND CRAFT
"REFINED TOUCH: CROSSOVER BETWEEN DESIGN AND CRAFT" — and be dazzled by the creativity, skills, and dexterity of designers and artisans who have spent years or even a lifetime to hone their art. They make one piece at a time and never rush to put on finishing touches. This exhibition encompasses lifestyle products, interior decor, furniture, fashion, and accessories that work in their respective contexts to add value to different spaces and bring joy to the user. These creations originated from both design and craft, resulting in crossover works that not only are freed from the constraints of usual trends, but also form a perfect union between form and function.
Date: 02.12.2019 – 19.01.2020
Time: 10:00 – 19:00 (Mon to Sun)
Venue: 3/F, 7 Mallory Street, Wan Chai, Hong Kong
Free admission
關於展覽「叁活:設計工藝式」
「叁活:設計工藝式」是「設計光譜」系列的第三個展覽,為您呈獻多位設計師和工藝師創意、技術和靈巧的結晶。經過多年甚至一生的時間去耕耘,他們造藝非凡。這些名家每次都只出產一件作品,確保作品精工無暇。展覽包羅風尚生活產品、室內裝潢、傢俬、時裝、家居用品,為不同場景和空間增值,並為用家帶來生活樂趣。這些創作來自設計和工藝的糅合,不單超越一般潮流的限制,也是美學和功能的完美結合。
日期︰2019年12月02日 – 2020年01月19日
時間︰上午10時 – 晚上7時 (星期一至日)
地址︰香港灣仔茂蘿街7號3樓
免費入場
About Design Spectrum
Design Spectrum is a new initiative by Hong Kong Design Centre (HKDC) to foster a good design culture in the community. Located in a revitalised cluster of Grade 2 historic buildings at 7 Mallory Street, Wan Chai, Design Spectrum features year-round exhibitions, exchanges, design appreciation and other promotion programmes to cultivate a creative atmosphere, while nurturing local creative capital. It serves as a unique public face for HKDC to strengthen linkages with the community and partners locally, in other cities of the Greater Bay Area, ASEAN cities and overseas, and contributes towards creative and cultural tourism.
About Hong Kong Design Centre
Hong Kong Design Centre (HKDC) is a non-governmental organisation, and was founded in 2001 as a strategic partner of the HKSAR Government in establishing Hong Kong as an international centre of design excellence in Asia. Our public mission is to promote wider and strategic use of design and design thinking to create business value and improve societal well-being, with the aim of advancing Hong Kong as an international design centre in Greater Bay Area and in Asia.
Learn more about us at www.hkdesigncentre.org
關於設計光譜
設計光譜是香港設計中心(HKDC)推出的全新項目,旨在推動社區培養好設計文化。設計光譜設於灣仔茂蘿街7號的二級歷史活化建築物內,透過舉辦全年展覽、交流、設計賞析及其他推廣項目,營造創新氛圍,同時為社會培育本地創意資本。作為HKDC面向公眾的獨特平台,設計光譜致力加強與來自本地、大灣區其他城市、東盟城市和海外合作伙伴的聯繫,同時推廣創意及文化旅遊。
關於香港設計中心
香港設計中心為於2001年成立的非政府機構,擔當香港特別行政區政府的策略伙伴,以推動香港成為亞洲區內享譽國際的設計之都為目標。公共使命是推動社會更廣泛和具策略性地運用設計及設計思維,為業界創造價值及改善社會福祉,旨在推動香港成為大灣區及亞洲區內的國際設計中心。
了解更多:www.hkdesigncentre.org