Description
The Goethe-Institut Hongkong is pleased to present the German television film LOTTE AT THE BAUHAUS, within the framework of "100 Years of Bauhaus - Rethinking the World", celebrating the 100th anniversary of the legendary art and design school. In 1919, the Bauhaus was the first public art academy in Germany where women were also admitted. However, the emancipatory optimism of many young women at the Bauhaus was soon curbed... Female art scholars, artists and art managers discuss the conditions women find in the art world today.The film gives an insight into the story of female artist Lotte Brendel, who joins the Weimar Bauhaus against the will of her parents.

LOTTE AT THE BAUHAUS (Lotte am Bauhaus)
Director: Gregor Schnitzler, Germany, 105 mins.
German with English subtitles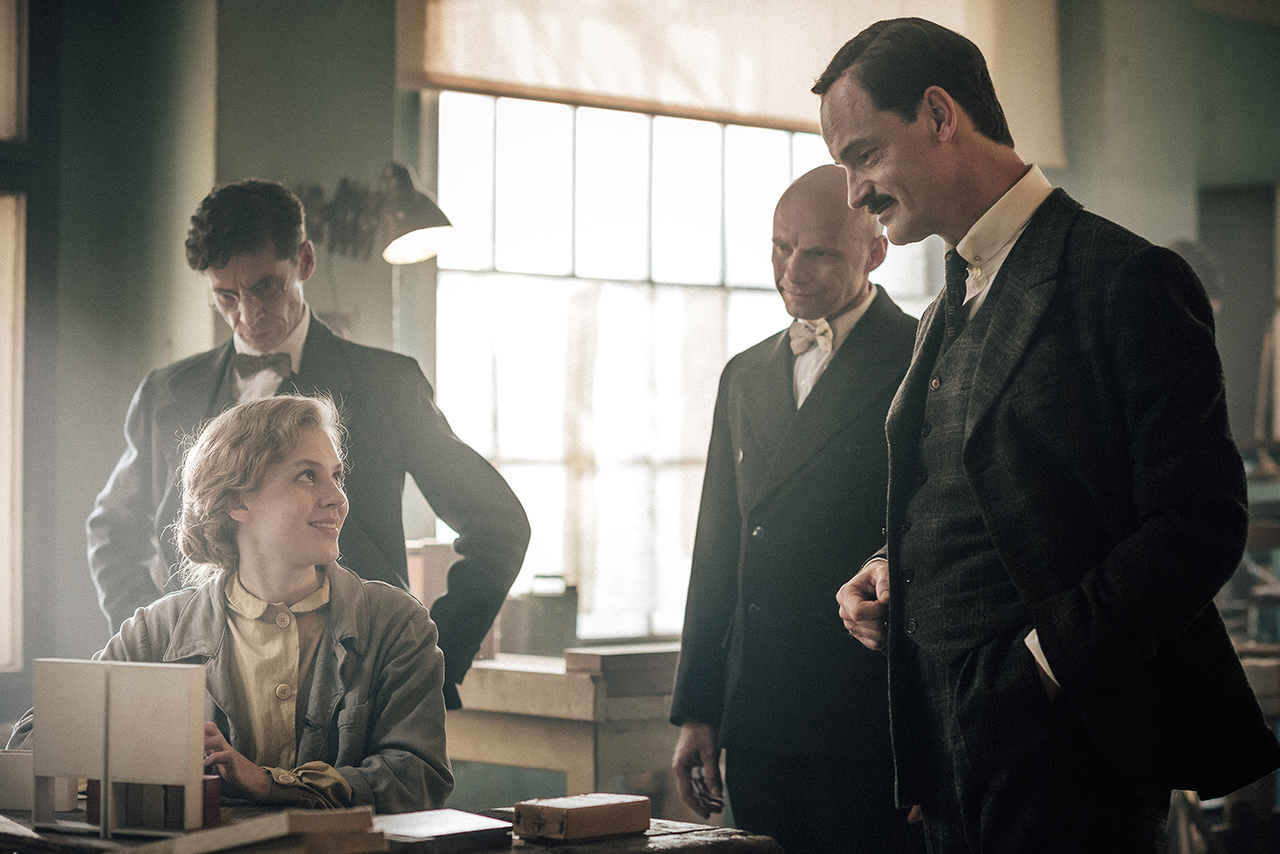 Weimar 1921: The life of 20-year-old Lotte Brendel seems to be predetermined. Her father sees her as a future wife and mother at the side of a man who is to take over her parents' carpentry business. But against the will of her family, the unconventional and artistically gifted Lotte joins a group of young artists, applies to the Bauhaus and is accepted.

The Weimar Bauhaus under the direction of the visionary Walter Gropius aims to combine art and craftsmanship to create the contemporary living environment for the "New Human". In the student Paul Seligmann Lotte finds a supporter and her great love. She is given the opportunity to complete her studies as a woman with equal rights, guided by world-famous artists. But the break with her family, which refuses her any financial support and does not accept her desire for self-realization for a long time, burdens Lotte.

Lotte and Paul try to live on equal terms. The relationship between the two artists is repeatedly put to a severe test by their environment. When the Bauhaus came under increasing political pressure from right-wing conservative and nationalist forces, and even at school voices were raised that saw the "German character" in art threatened, Walter Gropius decided to move with the Bauhaus to Dessau. Paul and Lotte, who now have a daughter, follow the art school to the unknown city. Here the new life situation as well as the struggle for professional recognition cause fierce conflicts.
---
100 Years of Bauhaus - Rethinking the World
On the occasion of the Bauhaus anniversary, the Goethe-Institut in Hong Kong, in collaboration with various local partners, is presenting a special programme "100 Years of Bauhaus - Rethinking the World": Exhibitions, films, lectures, creative workshops and many other activities invite you to turn the anniversary of this legendary German art and design school into a personal experience.
Find out more: www.goethe.de/hongkong