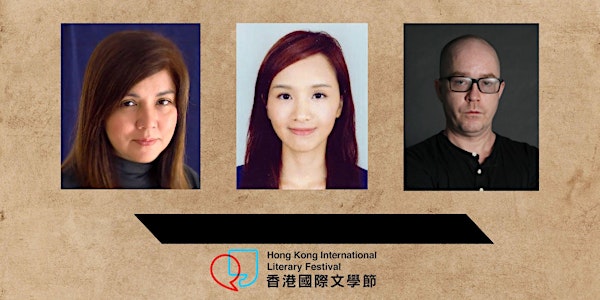 SCMP Post Portraits | 25 Years since Handover
Jason Wordie in conversation with Zuraidah Ibrahim, Natalie Wong, Robert Ng on Post Portraits: 25 Years since Handover.
By Hong Kong International Literary Festival Ltd
When and where
Date and time
Sun, 12 Mar 2023 17:00 - 18:00 HKT
Location
Fringe Upstairs, The Fringe Club 2 Lower Albert Road Central Hong Kong
Refund Policy
Contact the organiser to request a refund.
About this event
The South China Morning Post's executive managing editor, Zuraidah Ibrahim (Rebel City), correspondent Natalie Wong and veteran journalist David Major look back at the most defining moments of Hong Kong's 25 years since its return to Chinese rule in 1997.
Join this experienced SCMP team and historian and writer Jason Wordie as they discuss Post Portraits, a curated collection of 125 photos by the Post's team of dedicated photographers.
Zuraidah Ibrahim is the executive managing editor of the South China Morning Post . She supervises the publication's Hong Kong, Asia and international coverage as well as its photo, graphics and Young Post desks and also oversees This Week in Asia. Previously, she was the deputy editor of Singapore's largest English-language newspaper, The Straits Times, and she has published a range of books including a monograph on the Opposition in the Singapore Chronicles series (Institute of Policy Studies, 2017) and Lee Kuan Yew: Hard Truths to Keep Singapore Going (Straits Times Press, 2011). Her latest book is a co-edited compendium of reports on Hong Kong's 2019 protests, Rebel City (SCMP Publishers, 2020)
Natalie Wong is a correspondent for the South China Morning Post, covering Hong Kong politics and policies extensively. She is a veteran journalist with more than 10 years experience and was recently awarded the Best News Reporting in Hong Kong News Award.
David Major has been working in media since arriving in Hong Kong from Canada 25 years ago. After working for a number of publications that covered law and finance, he joined the South China Morning Post, where he currently serves as senior production editor on the city desk.
Jason Wordie is an established local historian and writer. A long-ago graduate in History from Hong Kong University, he has written several books which draw on his long-standing personal research interests regarding Hong Kong, Macao and South East Asia.
A regular columnist for South China Morning Post since 1998, his current column, Then and Now, which appears weekly in the Sunday Post Magazine, focuses - mainly - on less-explored aspects of Hong Kong history, culture, politics and society. When not writing or reading, he spends his spare time hiking, painting, or working in his garden. He has made his home at Shek Kong, in the north-western New Territories, since the late 1980s.
About the organiser
Hong Kong International Literary Festival Ltd.
The Hong Kong International Literary Festival (HKILF), founded in 2000, is an annual event held over ten days in autumn, featuring established and emerging writers from around the world in a programme that includes discussions, literary lunches and dinners, workshops, lectures, debates, book signings, and readings.
The stellar list of past HKILF authors includes literary luminaries such as Seamus Heaney, Louis de Bernières, Colm Tóibín, Jung Chang, and Yann Martel.
HKILF is organized and coordinated by Hong Kong International Literary Festival Limited, a non-profit, charitable literary arts organization which also manages the annual Young Readers Festival.
HKILF brings writers and book lovers together at events that allow them to share ideas.
Hong Kong is uniquely positioned to attract not just the best authors and thinkers in Asia, but globally. The city that built itself on the exchange of goods, is now also the region's focal point for the exchange of ideas.
Literature makes us think, it gives us new perspectives. HKILF starts conversations that build a better society.