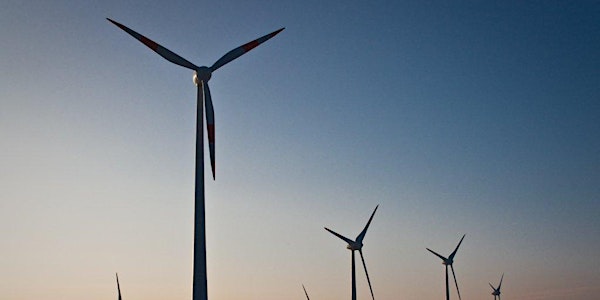 Scaling up Climate Finance
Understanding Challenges and Harnessing Opportunities in China and other Emerging Markets and Developing Economies
When and where
Location
香港城市大學李達三葉耀珍學術樓3505室 83 達之路 九龍塘, KOW Hong Kong
About this event
The seminar will discuss recent International Monetary Fund's studies on climate finance issues. Emerging market and developing economies will need significant climate financing in coming years to reduce their carbon emissions and adapt to the physical effects of climate change but scaling up climate finance in a timely manner faces significant challenges.
The seminar will discuss challenges and opportunities relating to climate finance in emerging markets and developing economies. As China has been at the global forefront of developing green finance, the seminar particularly focuses on the development of China's sustainable finance ecosystem. The seminar will also highlight the urgency for China to strengthen its sustainable finance ecosystem to support its own transition toward a low-carbon economy.
Date: 26 October 2022 (Wednesday)
Time: 3:00pm – 4:30pm
Format: Hybrid (physical and virtual, Q&A section is available only to audience who attend in physical mode)
Venue: Joseph Lee Hall, 3505, 3/F, Li Dak Sum Yip Yio Chin Academic Building, City University of Hong Kong)
(Virtual webinar is available via Zoom, link to be announced later)
Language: English
Speaker: Dr. Phakawa Jeasakul
Resident Representative in HKSAR
International Monetary Fund
Phakawa Jeasakul is currently responsible for monitoring financial market development in the Asia and Pacific region, assessing macrofinancial stability issues in China and Hong Kong SAR, and contributing to the IMF's Global Financial Stability Report.
Moderator: Prof Linda Chelan Li
Director, Research Centre for Sustainable Hong Kong (CSHK);
Associate Head and Professor, Department of Public and International Affairs
City University of Hong Kong
Enquiry:
Research Centre for Sustainable Hong Kong
Email: sushkhub@cityu.edu.hk