Save Costs And Get Top Talent Globally: Learn How To Recruit And Manage You...
Description
Ooo::Meetup is a series of events aimed to help startups thrive in this competitive environment, may it be new ideas, new technology, essential business knowhow, startup insights or even new ways to do old things.
Event Description
Are you trying to reduce costs by hiring a remote team? Can't find good talent in Hong Kong but need to drive your business? Scared of not knowing what remote workers are doing and have reduced productivity?
Ho Yin Cheung, who has lead remote teams for over 7 years, started 4 startups, each reaching $10M in revenue, would share with you the best practices in managing a remote team and how it could help you to save 70% of your costs.
The sharing will cover:
- Recruit a rockstar remote team and save costs
- Manage a remote team to ensure maximum productivity
- Create a remote company culture
- Transition from centralized to fully or partially remote working
Join now and improve your remote team productivity today!
Who Should Attend
Startups, Entrepreneurs, Brand Owners, Business Owners
Agenda
7:15pm - 7:30pm Sign-in
7:30pm - 7:35pm Welcome remarks
7:35pm - 8:30pm Content
8:30pm - 8:45pm Q&A
Speaker
Cheung Ho Yin - Founder, Riotly Social Media
Brought to you in partnership with: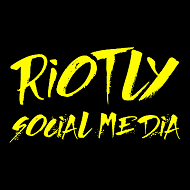 Started in Hong Kong, we are fanatical about exposing and bringing out amazing Instagram creators (brands, bloggers, ecommerce boutiques, celebrities) to the world.
Amazing brands and content creators that struggle to get traction is like an amazing singer who always stays at home, no one knows he/she exists. Without reaching out you may never get found. We want to give the small/medium businesses and professionals a fighting chance against those big league brands, we want to help the underdogs.
That is why we help Instagram creators find a pathway to their right audience in the most cost effective way. We pride ourselves in delivering results to over 100 Instagram users who struggle to get noticed and reach their target audience.