Protect your peace at all costs in order to find safe relationships. Love yourself enough to walk away from that which feels unsafe.
About this event
The clearer your emotional field, the faster you're able to manifest. Therefore, protect your peace at all costs.
In this seminar, you'll learn :
1. How you can improve your emotional wellness.
2. How you can find peace within
3. How you can invite better healthier relationships into your life.
Successful registrants will receive the link to the online event.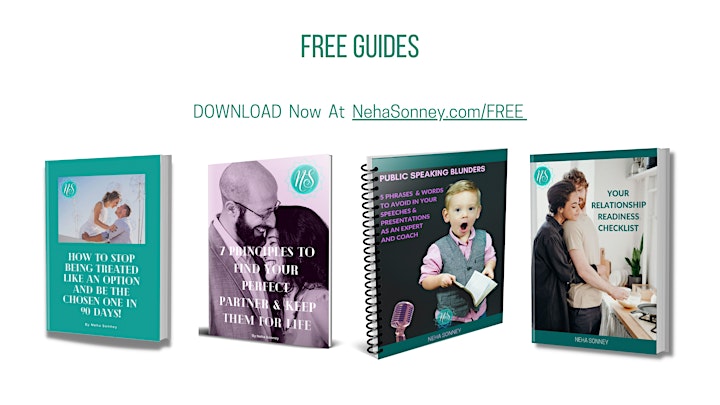 Date and time
Location
Refund policy
Organiser of Safe Relationships - What do they mean?
Neha Sonney is multi-passionate entrepreneur. Her mission is to help other enrepreneurs be confident and share their stories with people because facts tell, stories sell. She draws on her nine year long journey of meditation, and five years of coaching and public speaking. She shares her indepth insights on the fear of public speaking and how storytelling flips the fear of public speaking on its head.