Rosé Revolution 2017 Tokyo

Saturday, 20 May 2017 from 15:00 to 19:00 (JST)
Event Details
Rosé Revolution - 世界初のロゼワイン·フェスティバルが、今年5月に香港、シンガポール、東京、3つの都市で開催されます。 20種類以上の厳選されたロゼを味わうことができます。この夏、Rosé Revolutionはあなたの味蕾に特別な旅を提供します!
初めて東京へ上陸し、Rosé Revolutionは5月の18日から20日まで、世界各ワイン生産地からの贅沢なロゼを提供します!
Viva la Rosé Revolution - the world's first rosé festival is back in Asia this May with highly-anticipated events in three key cities: Hong Kong, Singapore, and Tokyo. What better way to kick off summer than by tasting a curated selection of over 20 rosé pours? Rosé Revolution offers a bespoke journey for your palates, and invites you to experience the wines beyond the bottle with exciting happenings!
Landing in Tokyo for the first time on May 20, Rosé Revolution brings the best of rosé wine worldwide to the city's discerning consumers.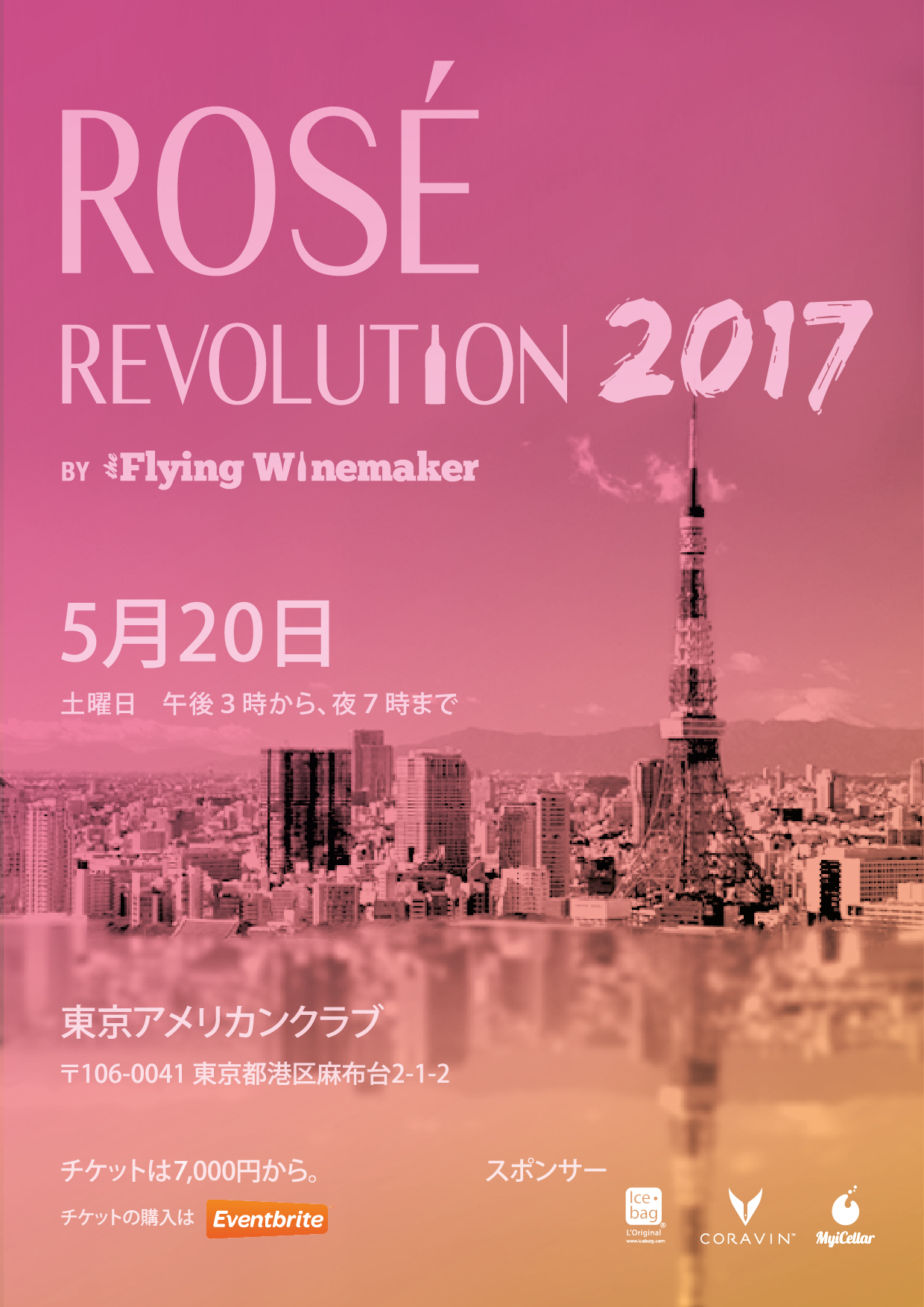 5月20日、東京アメリカン·クラブでは、フェスティバルの頂点を迎え、食べ物やエンターテインメント、そして、夏の絶好な飲み物とともにロゼのライフスタイルを祝います。 午後3時から7時まで、色んな種類のロゼを試飲でき、象徴的なブランドWhispering AngelsとAIXも含まれる。贅沢な福引とギフトバッグと一緒、もっと快適なVIPエリアをお楽しみください。
時間:5月20日(土曜日) 午後3時から7時まで
アクセス:〒106-0041 東京都港区麻布台2-1-2

スタンダードチケット: 7,000円
VIP チケット: 9,000円

ドレスコード:こちらはピンク色をお勧めします。

チケットは スタンダードチケットからVIPレベルまで様々あります。
On May 20th, the iconic Tokyo American Club is hosting the pinnacle of the festival, celebrating the rosé lifestyle with food, entertainment, and above all, summer's favourite drink. From 3-7pm, taste a curated selection of rosé styles from dry to sparkling, including iconic labels Whispering Angels and AIX. Enjoy an exclusive VIP area fitted out for the ultimate comfort, with next-level lucky draws and goodie bags.

When: Saturday, May 20 from 3pm - 7pm
Where: Tokyo American Club, 2-1-2 Azabudai, Minato-ku Tokyo 106-8649
Standard: 7,000 JPY
VIP: 9,000 JPY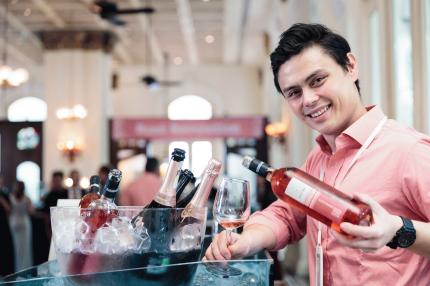 Dress code: we encourage you to impress in PINK!

Get your tickets now! Tickets vary from Standard to VIP level.
When & Where

Tokyo American Club
2-1-2 Azabudai
港区, Tōkyō-to 106-0041
Japan

Saturday, 20 May 2017 from 15:00 to 19:00 (JST)
Add to my calendar
Organiser
Eddie McDougall is the all energetic, rule-bending, Hong Kong-Aussie winemaker, wine judge and TV personality behind the concept of The Flying Winemaker. Our wine selection is the expression of what Eddie believes to be a truly independent and quality driven wine list. He painstakingly selects the most unique, unforgettable wines to be showcased and served at his dream wine shop and bar. Having produced wines in most major wine regions of the world, Eddie is truly a "flying" winemaker.
The Flying Winemaker TV series airs on Discovery Channel Networks and TLC this year: Taiwan & Australia/NZ (July), China (August), Hong Kong & South East Asia (September) 2014.