Description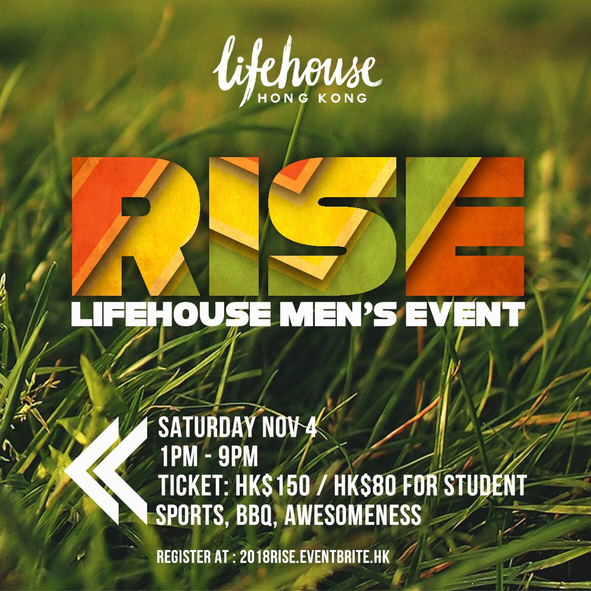 RISE
Lifehouse Mens Event
Saturday, November 4
SPORTS / BBQ / AWESOMENESS
Schedule:
1pm - Meet at Shau Kei Wan MTR exit C
1:15pm - FREE shuttle bus to the park
1:30pm - Start!
9pm - Finish
BBQ dinner included. No lunch, so eat before you come!
Wear sports clothes.
$150
Students $80


Pay in cash at church or by credit card here:



LIMITED TICKETS. REGISTRATION ESSENTIAL.


Participate in activity at your own risk.