Description
Let's celebrate RISE 2019!
Summer is near that means... RISE is just around the corner!
On July 8, WHub is organizing the RISE's satellite Community Night together with SOSV Chinaccelerator MOX.
RISE is the perfect opportunity to meet old and make new friendships with key players in the startup ecosystem.
Get the latest insights into starting and investing in cross-border companies.
This is an opportunity not to be missed, so join us for on July 8!


Agenda
6:00 - 7:00 pm VIP Pre-Drinks for Community Partners [invite only]
7:00 - 7:20 pm Opening & Introduction by SOSV & WHub
7:20 - 7:40 pm VC Panel | Investing in Cross-border Startups: Where Is the Opportunity?
7:40 - 8:00 pm Founder Panel | Conditions and Challenges of Starting Up Cross-Border
8:00 - 8:30 pm Startups Pitches
8:30 - 10:00 pm Networking
Panellists VC Panel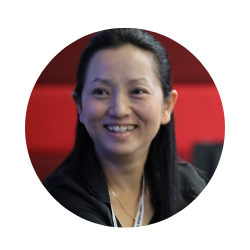 1.Carman Chan, Founder & Managing Partner, Click Ventures
Carman Chan is a veteran in the technology industry with decades of experience as an entrepreneur with multiple exits, a tech columnist and a globally recognized venture capitalist. After several successful exits as a founder, Carman started Click Ventures which has grown into a leading investment manager, and two of its funds are featured Top 5 Seed Fund (Vintage 2003-2015) in the world and Top 4 Funds to Watch by Preqin respectively. Its current portfolio includes 40+ investments including Spotify.com, Docusign, etc.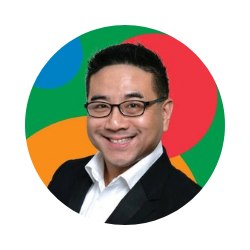 2. Eric Ng, Managing Director at Happiness Capital
Eric oversees Happiness Capital. He is also a Senior VP at the LKK Health Products Group of which Happiness Capital is a member company. Eric leverages his extensive experience as a global entrepreneur to help startups to create successful businesses that make the world a happier place. Eric was one of the founders of AGENDA which was the largest and most innovative digital agency network in Asia. Prior to joining LKK Health Products Group in 2014, Eric was the Chief Client Officer of Wunderman Asia Pacific.
Moderator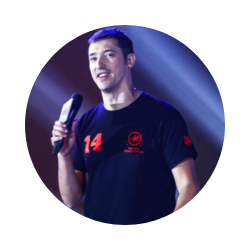 Oscar Ramos, Partner at SOSV; Managing Director at Chinaccelerator
Oscar, Managing Director of Chinaccelerator, is a "Full stack Innovator" with expertise ranging from Product Development to corporate strategy. He has experience as an entrepreneur, Management consultant and early stage investor. Telecom MEng and Biomedical PhD dropout, began his career 14 years ago as an R&D engineer working in Reseach Center for Ericsson and Telefonica and after discovering Business Model Innovation transitioned to the world of startups.
Panellists Founder Panel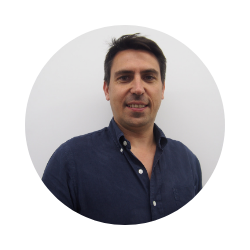 1. Sebastien Gaudin, CEO & Co-founder at The Carevoice
Sebastien's career has been dedicated to healthcare and new businesses. With a background in pharmaceuticals and business, he worked as BD & marketing leader on multiple at Sanofi for 12 years, taking a management position at Sanofi China in 2011. He founded The CareVoice, a Shanghai-based health insurtech start-up with the ambition of transforming healthcare experience to be more consumer-centric.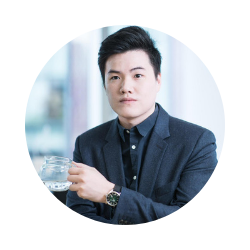 2. Timothy Yu, Founder & CEO at Snapask
After completing his degree in risk management, Timothy decided a career in finance wasn't for him. Instead, he was fascinated by the satisfaction of enlightening students as a tutor. Leveraging the convenience of mobile technology, he founded Snapask in 2015. Students can now snap a picture of the question at hand and receive assistance from locally-sourced tutors within 10 seconds. Snapask has garnered strong support from high school student, and is now serving over 2,000,000 students across Hong Kong, Indonesia, Japan, Korea, Malaysia, Singapore, Taiwan and Thailand.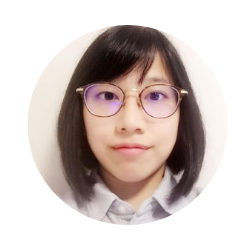 2. Ng Yi Ying, Co-Founder at AllSome
Ng is a serial entrepreneur from Malaysia. She founded AllSome with her co-founder Yishu Liu which provides an affordable cross-border e-commerce fulfilment solutions for online merchants to fulfil and send the package directly to their customers' doorstep; at a cheaper, faster and fully transparent way. AllSome graduated from SOSV Chinacceleorator Batch 11.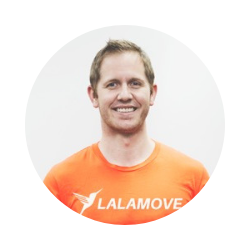 3. Blake Larson, Managing Director of Lalamove

Blake has spent his career leading teams and overseeing operations during periods of high growth for both Fortune 500 companies and tech start-ups across four continents. In his current role, Blake manages Lalamove's business outside of Mainland China as it transforms the same day delivery.
Moderator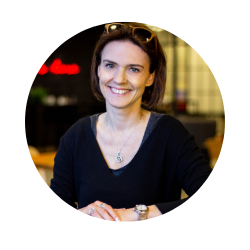 Karena Belin, Co-Founder WHub & AngelHub
Karena Belin is Founder and CEO of HK's biggest startup platform and community builder WHub (whub.io) and Founder and COO/CFO of AngelHub (angelhub.io), Hong Kong's first (approval in principle) SFC licensed startup investment platform for professional investors and global startups raising growth capital.
Why should you join?
Chance to get to know more about cross-border startups and investments

Celebrate the first day of RISE with networking, drinks and snacks!
Who should join?
Individuals with an entrepreneurial/ startup mindset; investors; changemakers; interested in startups and innovation


Other WHub RISE events:
RISE Breakfast series - Startup x Government Smart City Collaboration
RISE Breakfast series - Practical Advice on Pre-A Venture Investing into Startups
RISE Breakfast Series - How HK Became a FinTech Powerhouse
---
Event Details:
Date: Monday 8th July

Time: 7:00pm-9:00pm
Price: FREE for RISE Pass holders (includes light snacks and drinks)
More details to come!
If you have any questions, inbox us on Facebook
Bonus
WHub has teamed up with the key players of the startup scene to create the Hong Kong FinTech Ecosystem White Paper 2019 | Download Now

Organiser of RISE Community Night - Cross-border Growth and Innovation
Hong Kong's Startup Community
WHub is the best place to discover and connect with Hong Kong startup ecosystem. 
WHub (whub.io) is Hong Kong's largest startup community platform, community builder and power connector. It showcases startups to accelerate their business through making meaningful connections to the resources they need and fosters the growth of the entire ecosystem.