RICS Hong Kong Geomatics Conference 2018 - International Perspectives on Spatial Data Infrastructure (SDI) for Smart City (Mar 2018)

Saturday, March 24, 2018 from 9:15 AM to 12:30 PM (HKT)
Event Details
Event overview
---
 The theme of the Conference is "International Perspectives on Spatial Data Infrastructure (SDI) for Smart City". The theme is particularly relevant to all public-sector leaders, ICT professionals, surveying professionals and advocators of open data who would like to participate in promoting Hong Kong into a smart, green and livable city for its citizens in the coming years.
Hong Kong is a densely populated city with a vibrant economy and well-developed infrastructure. Data are being frequently created and used by many sectors for public administration, business activities and academic researches. There are ample opportunities in better sharing and use of data, including geospatial information, from the public sector, utility companies, telecommunication companies and academia. Effective sharing of data is particularly important for better formulation of public policies, smarter management of assets, utilities and protecting the environment.
The theme of the Conference echoes the needs of a Common Spatial Data Infrastructure (CSDI) in Hong Kong. It also responds to the CSDI initiatives of the Government of HKSAR where policy, institutional arrangement and a CSDI Platform would be developed by 2023 as recommended in the Hong Kong Smart City Blueprint. The Conference aims at providing a forum for renowned experts from different parts of the world to share international perspectives and experiences on SDI with audience and for audience to be enlightened on collaboration opportunities among different disciplines.
Speakers and rundown
---
 1. 09:15am - Dr Sean Tompkins, Chief Executive Officer, RICS
Welcome Speech
2. 09:20am - Mr Thomas Chan, JP, Director of Lands, Lands Department, The Government of HKSAR
Opening Speech
3. 09:40am - Prof Michael Frank Goodchild, Professor Emeritus, University of California,   Santa Barbara, USA
Topic : An Update to the Vision of SDI
4. 10:20am - Mr Nigel Clifford, Chief Executive Officer, Ordnance Survey, UK
Topic : World's leading Smart Cities are spatially connected and enabled
5. 11:30am - Dr Albert Wong, Director, Consulting,   PricewaterhouseCoopers (PwC) Hong Kong
Topic : Power our Smart City with Spatial Data
6. 12:00pm - Moderator: Prof John Shi, Department Head and Chair Professor of Geographical Information Science and Remote Sensing, Department of Land Surveying and Geo-Informatics, The Hong Kong Polytechnic University
Panel Discussion : Opportunities and Challenges of   SDI Implementation in Hong Kong

About the speakers
---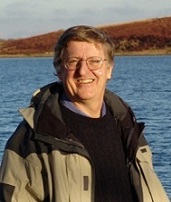 Prof Michael Frank Goodchild is Professor Emeritus of Geography at the University of California, Santa Barbara. Until 2012 he held the Jack and Laura Dangermond Chair of Geography and was Director of UCSB's Center for Spatial Studies. He received his BA degree from Cambridge University in Physics in 1965 and his PhD in Geography from McMaster University in 1969. He was elected member of the US National Academy of Sciences in 2002, and Foreign Member of the Royal Society and Corresponding Fellow of the British Academy in 2010; and in 2007 he received the Prix Vautrin Lud. He has published over 500 books and articles. His current research interests center on geographic information science, spatial analysis, and uncertainty in geographic data.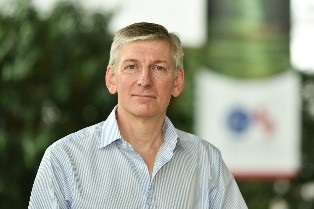 Mr Nigel Clifford joined Ordnance Survey in June 2015, bringing extensive experience of international software, mobile telecoms and services including complex joint venture and public sector enterprises. He has previously been Chief Executive of Procserve Holdings Ltd, Micro Focus International, Symbian Software Ltd, Tertio Telecoms and Glasgow Royal Infirmary University NHS Trust. In addition, he has held senior roles within Cable & Wireless and BT Group Plc. Nigel has a Geography degree from Cambridge University and is a Fellow of the Royal Geographical Society and the Royal Institution of Chartered Surveyors. In his spare time Nigel enjoys the great outdoors being an enthusiastic traveller, runner and hill walker.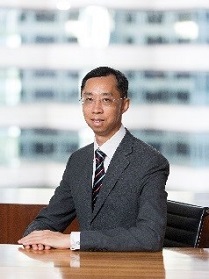 Dr Albert Wong has over 19 years of consulting experience and has served a wide range of local and international clients in both the public and private sector. He has extensive experience in policy formulation and review, feasibility study, financial analysis, business planning, regulatory and business impact assessment, options evaluation and PPP. Albert directed a project to assist the Office of the Government Chief Information Office, HKSAR Government with developing a Smart City Blueprint for Hong Kong. He also led a development strategy of a Common Spatial Data Infrastructure for the Development Bureau, which is a key element underpinning the Smart City initiative. In addition, Albert also worked on a number of projects related to innovation and technology. Albert holds a PhD in Engineering from the University of Cambridge.

Supporting organisations
---

---
Deadline for registration: 22 March 2018, 6pm
---




When & Where

Phase 8 (Block Z), The Hong Kong Polytechnic University
181 Chatham Road South
Kowloon
Hong Kong SAR China

Saturday, March 24, 2018 from 9:15 AM to 12:30 PM (HKT)
Add to my calendar
Organizer
RICS promotes and enforces the highest professional qualifications and standards in the development and management of land, real estate, construction and infrastructure. Our name promises the consistent delivery of standards – bringing confidence to the markets we serve.
We accredit 125,000 professionals and any individual or firm registered with RICS is subject to our quality assurance. Their expertise covers property, asset valuation, real estate management; the development of infrastructure; and the management of natural resources, such as mining, farms and woodland. From environmental assessments and building controls to negotiating land rights in an emerging economy; if our members are involved the same professional standards and ethics apply.