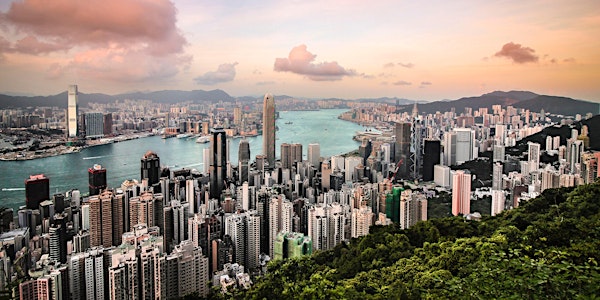 RICS Hong Kong Annual Conference
Building a future for integration and common prosperity
By RICS Royal Institution of Chartered Surveyors
Date and time
Fri, 8 Sep 2023 09:00 - 17:00 HKT
Location
Island Shangri-La, Hong Kong Pacific Place, Supreme Court Road Hong Kong, HKI Hong Kong
About this event
RICS Hong Kong Annual Conference
In-person event
8th September 2023 09:00-17:00 HKT
Overview
The Hong Kong government has implemented various policies aimed at promoting a sustainable and inclusive city. One such policy is Hong Kong's Climate Action Plan 2050, setting out the vision of "Zero-carbon Emissions, Liveable City and Sustainable Development", which focuses on creating a more liveable and sustainable city through the development of new housing, commercial and recreational areas, as well as the improvement of existing infrastructure and transportation systems.
As a new engine for Hong Kong's future development, the "Northern Metropolitan Area" plan will realize the layout of finance in the south and science and technology in the north. It will be the focus of future urban construction and development to make good use of the mechanism and strengthen communication with Shenzhen and Guangdong Province, jointly plan to utilize geographical convenience, strengthen coordinated development and cooperation in industrial planning, and promote the integration of people and businesses in Hong Kong into the overall national development.
The government's policies on real estate and construction play a significant role in shaping the industry's development and its impact on the city. These policies include measures to control land supply, regulate the property market, and ensure sustainable development since the government of Hong Kong has always prioritized the growth of these industries to ensure that the city's urbanization is sustainable and meets the needs of its citizens, whilst radiating to the Greater Bay Area strategy's emphasis on economic integration and cooperation for a co-prosperity expected in the coming years.
The RICS Hong Kong Conference returns as a face-to-face event in September 2023 in Hong Kong, with a theme of 'Building a future for integration and common prosperity'. Join us at the event to hear voices of experts, scholars, government officials and industry elites from Hong Kong and Mainland China to discuss the future of urban construction and development of Hong Kong and how to better integrate into the overall national development strategy.
Enquiries
Please contact:
Ms. Ruby Lee: twlee@rics.org
For group discount - Please contact : Ms Karina Cheung: kcheung@rics.org
About the organiser
RICS promotes and enforces the highest professional qualifications and standards in the development and management of land, real estate, construction and infrastructure. Our name promises the consistent delivery of standards – bringing confidence to the markets we serve.
We accredit 125,000 professionals and any individual or firm registered with RICS is subject to our quality assurance. Their expertise covers property, asset valuation, real estate management; the development of infrastructure; and the management of natural resources, such as mining, farms and woodland. From environmental assessments and building controls to negotiating land rights in an emerging economy; if our members are involved the same professional standards and ethics apply.